Hi girls and guys, are you bored of January yet? Come on spring!!


I'm already very much back into the swing of full time work juggled with studying for a degree
(why did I agree to this)
.
Had a quick sales shopping trip at the weekend and not really impressed, I brought mainly full priced items, whoops!
I don't know about you guys but I'm not a sales fan. Everything looks messy, you find the dreaded foundation smear on something you actually like so put it back only for it to be snatched up by the vulture shopper whose been following you round the sale rail, eurghhhh! Think I'll stick to online sales in the future!
However I do like to find a random bargain now and again and this post is dedicated to such an item.
I've been lusting after a cut out dress for ages and still haven't indulged in some spiked collar action so when I popped onto the
FD.avenue
website one afternoon and saw this dress on a one chance buy at £5.99 I couldn't click 'add to basket' fast enough. . . Well actually I could and I did!!
I wear my denim shirt all the time so knew this little denim dress would a be a hit too. It is quite a tight fit so I'll have to make sure I lay off the pies when I want to wear it, but other than that I absolutely love it, definitely my favourite dress right now, and for £5.99...bloody brilliant!
Unfortunately I can't find the dress on FD Avenues website any more but you can buy the dress on
shelikes.com
, it's £25 which is still a pretty brilliant price!! (and I may have seen it on other fashioney websites a bit cheaper so have a look around).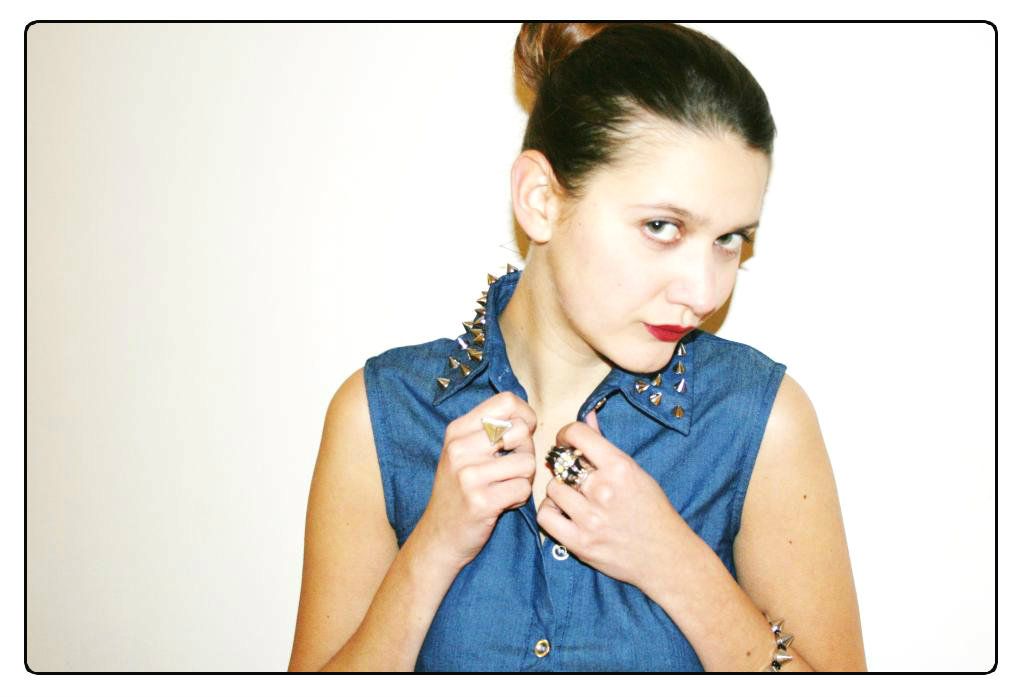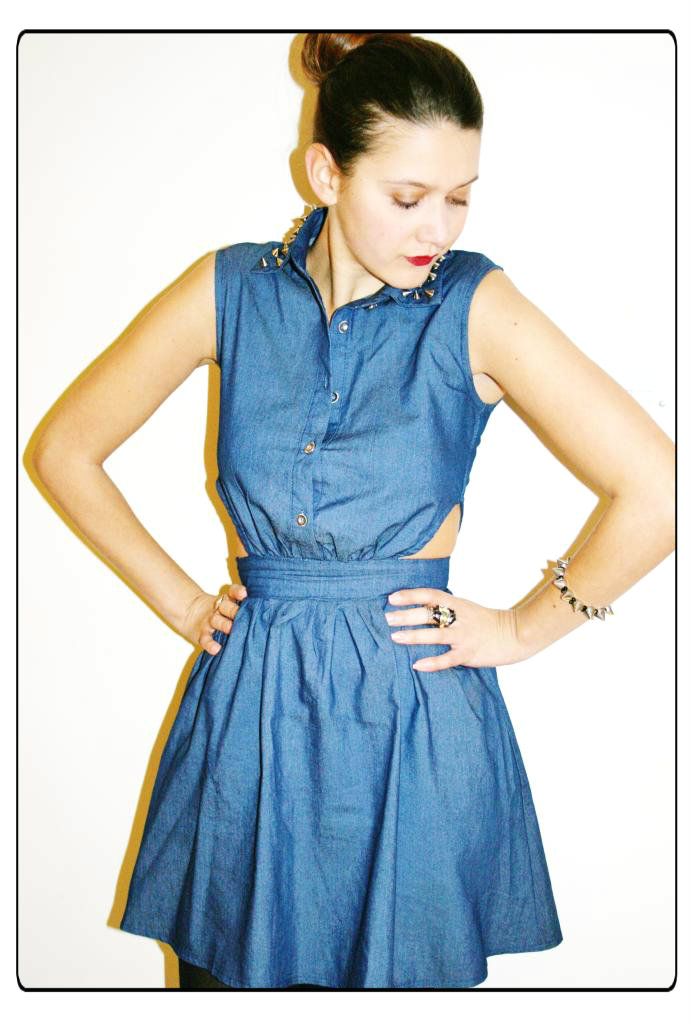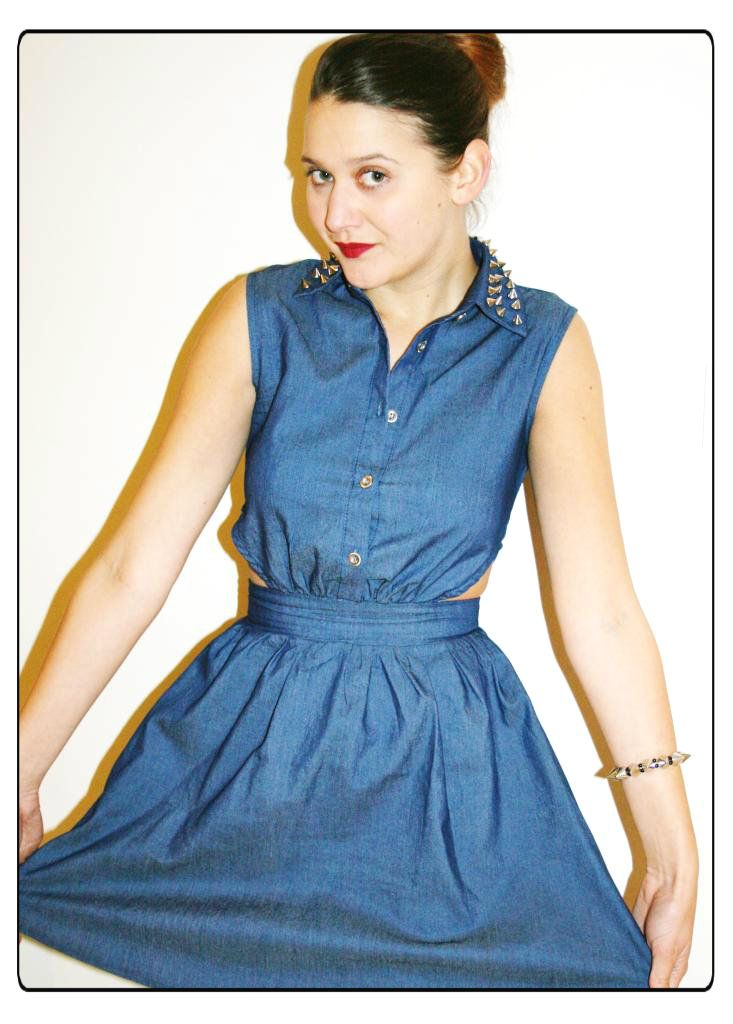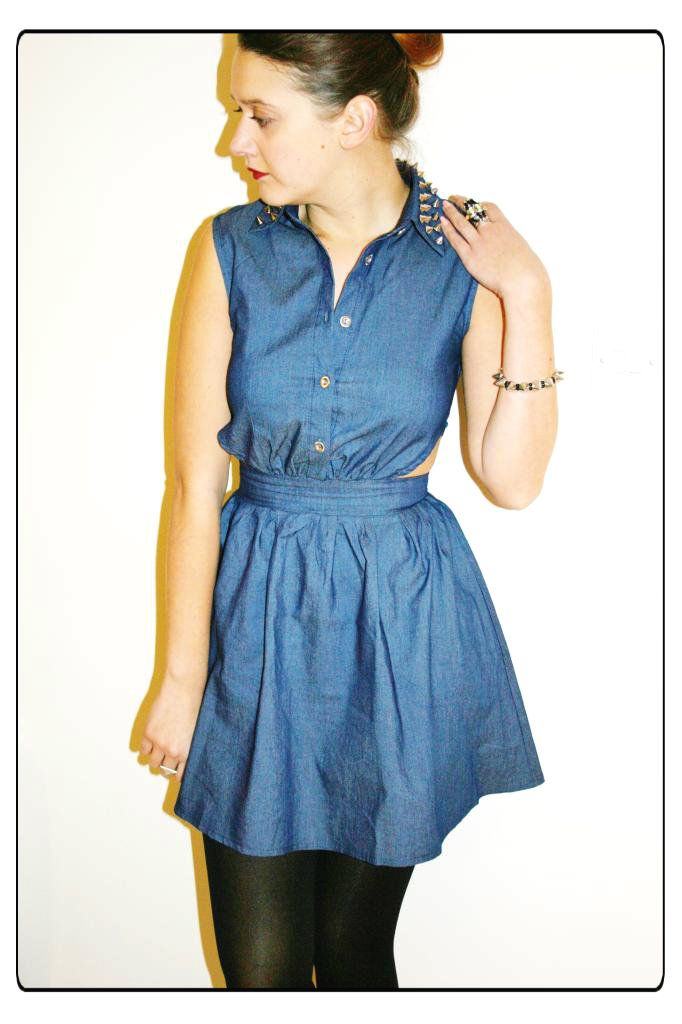 Rings - Topshop & New Look
Spike bracelet - New look (Kids)
Lipstick - (My old fav) Kate Moss Matte finish (107)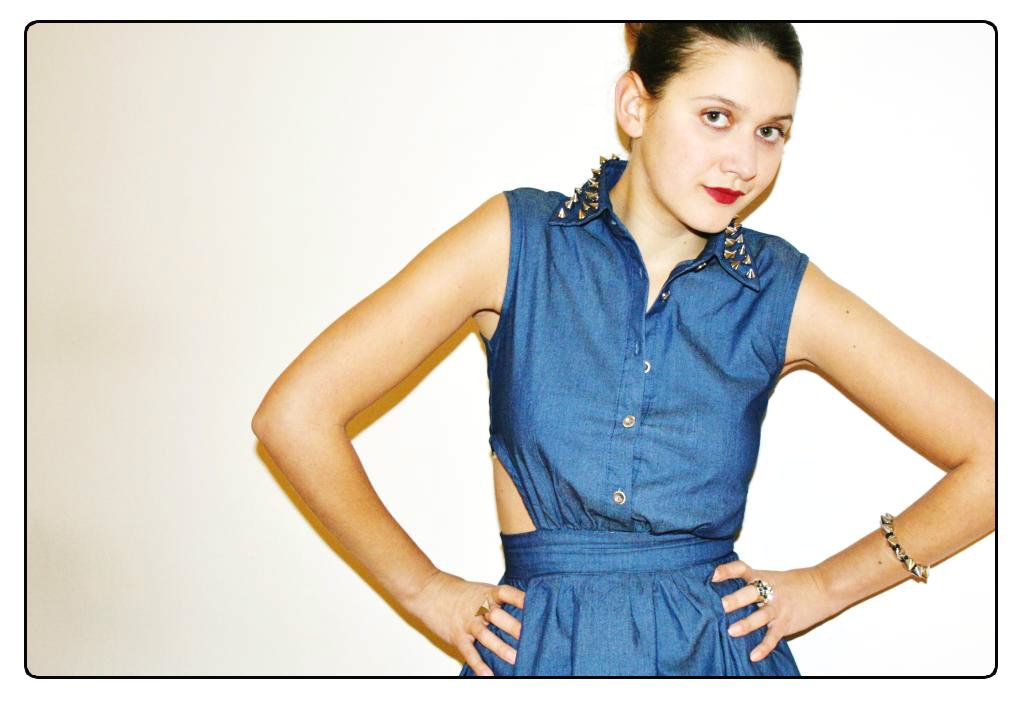 Anyone found any great bargains or offers recently?