Fact: I have never tried any TopShop make up, not even a nail varnish... I know blogging faux par right!
I've heard all my favourite bloggers rave about it and really enjoy reading their reviews but I rarely shop in Topshop
(as my wages forbid it)
so therefore haven't really had the opportunity to check out the make up range. Luckily while shopping recently
(the sale rail of course)
I saw this little gem while standing in the queue. So I promptly added it to my armful of sale jewellery, am I the only one who waits for Toppers jewellery to go in the sale? I refuse to pay £10+ for rings I can find in Primark for £1.50
(just saying).
Anyway I had previously seen the Louise Gray range of make up in magazines and on blogs and have briefly gazed at the cute packaging but hadn't thought much more about it until This £1 sticker came into my line of vision, obviously I'm always on the hunt for bargains so decided to give it ago and I really likey!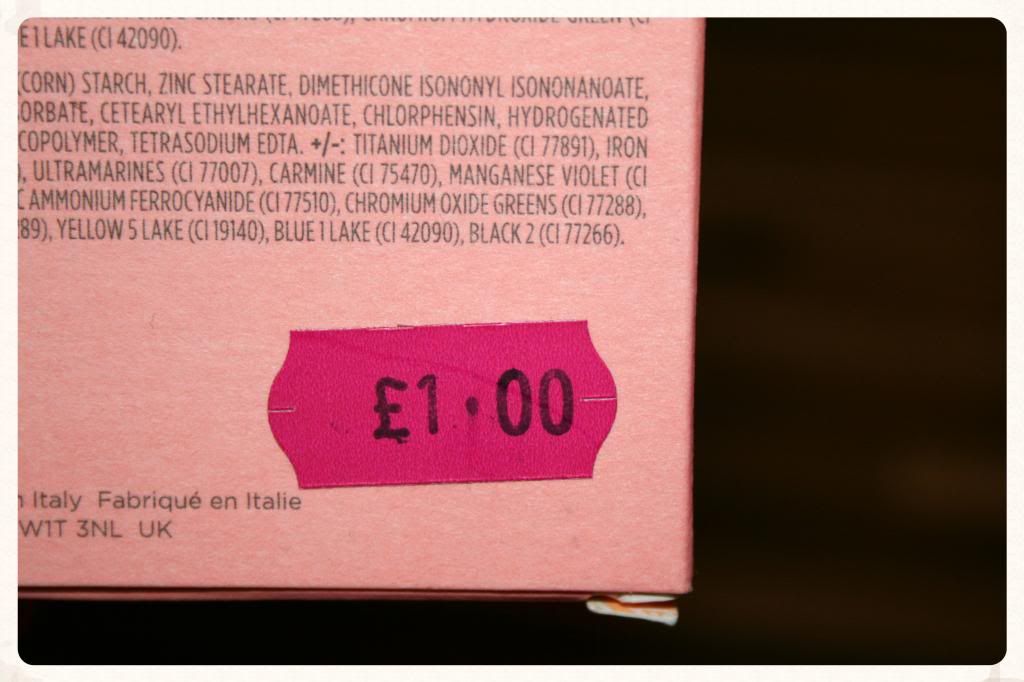 Obviously the packaging is adorable and I almost didn't want to open the little pink box for fear of damage
(said box is now in the bin, I'm not one to hoard rubbish).
On my first look I thought 'Whooaa' I never wear blue eye shadow let alone green, I tend to stick to neutral shades and the very original smokey eye colours, so I was pleased to see a standard grey and a nice pinky/nude colour
(They will be use excessively).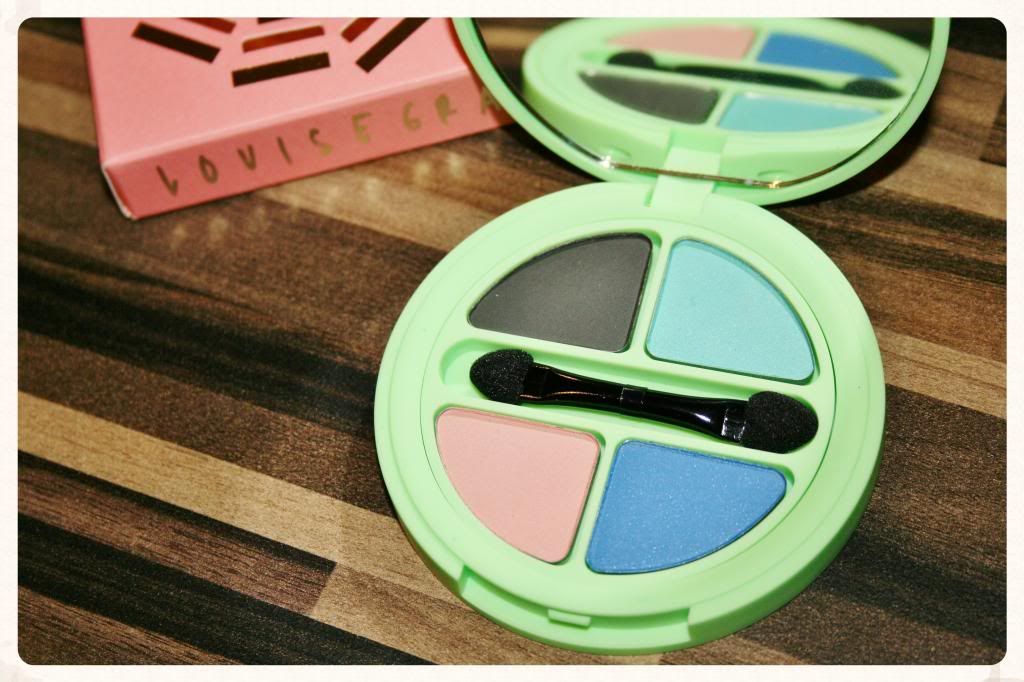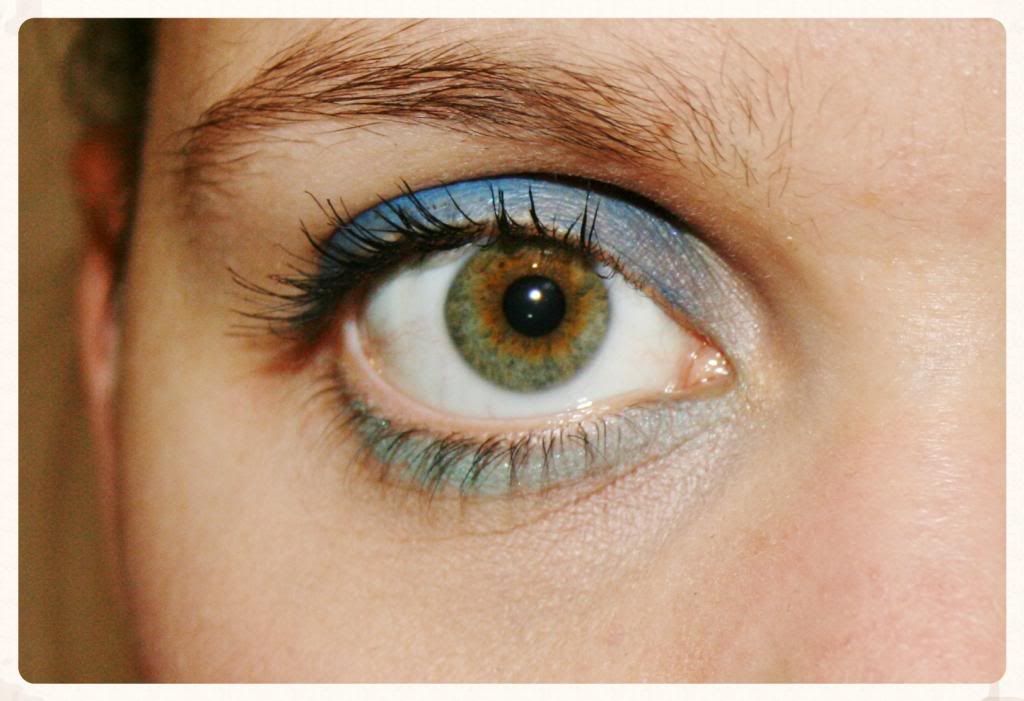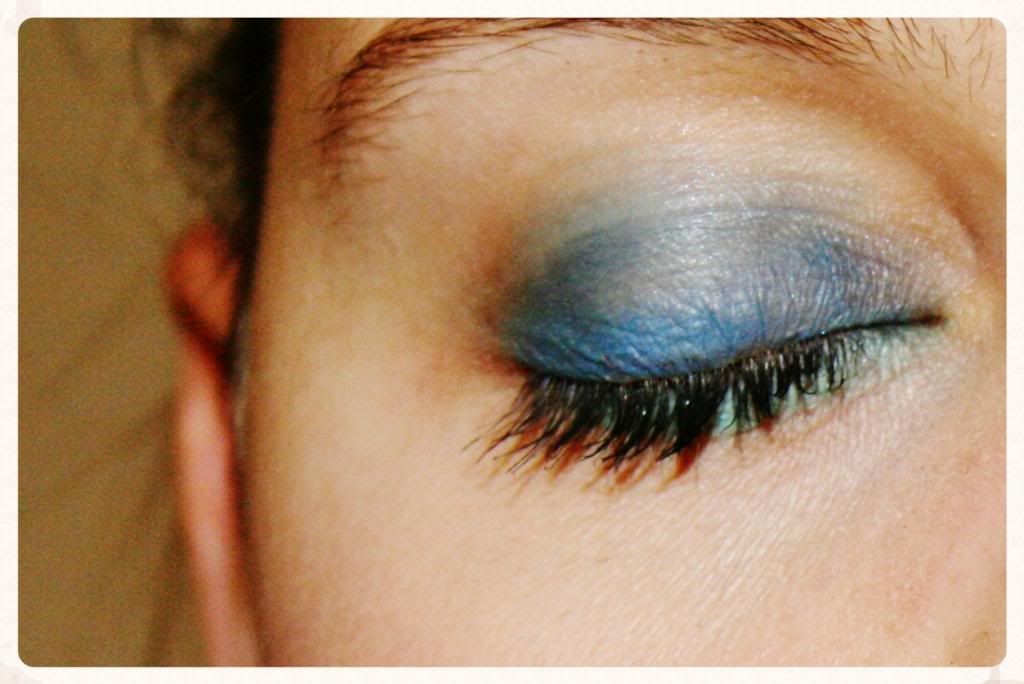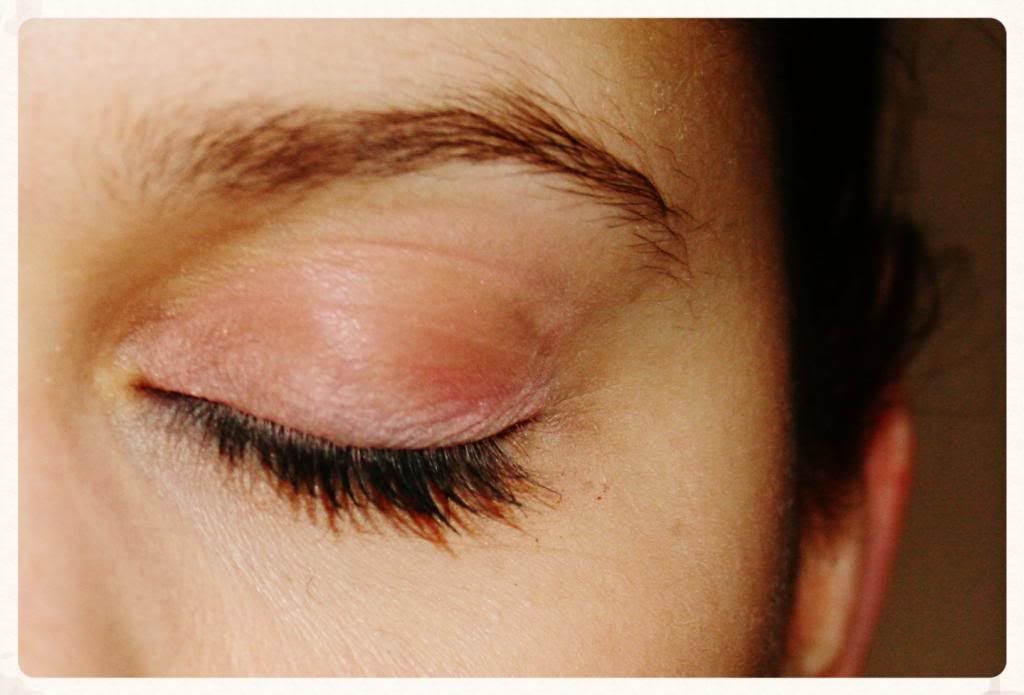 On first (big) picture I used the blue on upper lid and a line of the green colour on lower lash line / On second (big) picture I used pink/nude colour on upper lid and very subtle line of grey on the lower lash line.
Mascara used is Collection's 'super size fat lash'
Having tested them out the blue and green are very subtle and more easily wearable then I originally
thought.
It does say you can use the colours wet or dry depending on what kind of vibrancy you want.
I have worn the palette loads since buying it and I actually ventured out on valentine's night wearing a navy
smokey eyed look using the blue and grey

(as I was wearing a navy dress)

and It looked pretty good if I do
say so myself.
Thanks
x
Twitter /

Bloglovin

/

Hellocotton

/

Instagram