Hi lovely people! Yay I reached 1000 GFC followers, I'm so so happy and has made my manic, hectic and cray cray week at work a lot more bearable, so thanks to all of you who clicked the old follow button and I think (hope) I've got a good giveaway in the pipeline so be sure to read next Wednesday.
Today I thought I would tell you about my work for
infashiononline
as their official blogger. I entered this competition a looooong time ago by showing them my blog and writing style. I then had to create three posts specifically about shoes from the website. I was up against another blogger and... ta dar I won. This means I not only blog on my little bloggy here but I also share some posts on the infashiononline
blog
and I will create posts specifically for the infashionline blog too. I'm also lucky enough to receive a pair of shoes to review each month and this post is all about the first pair I received not so long ago.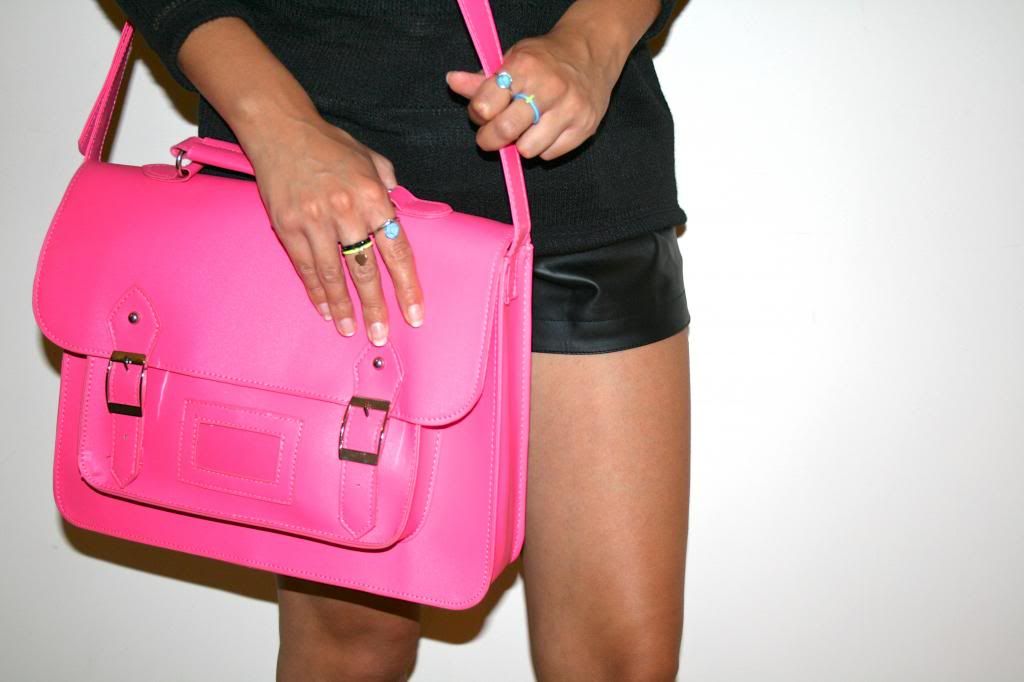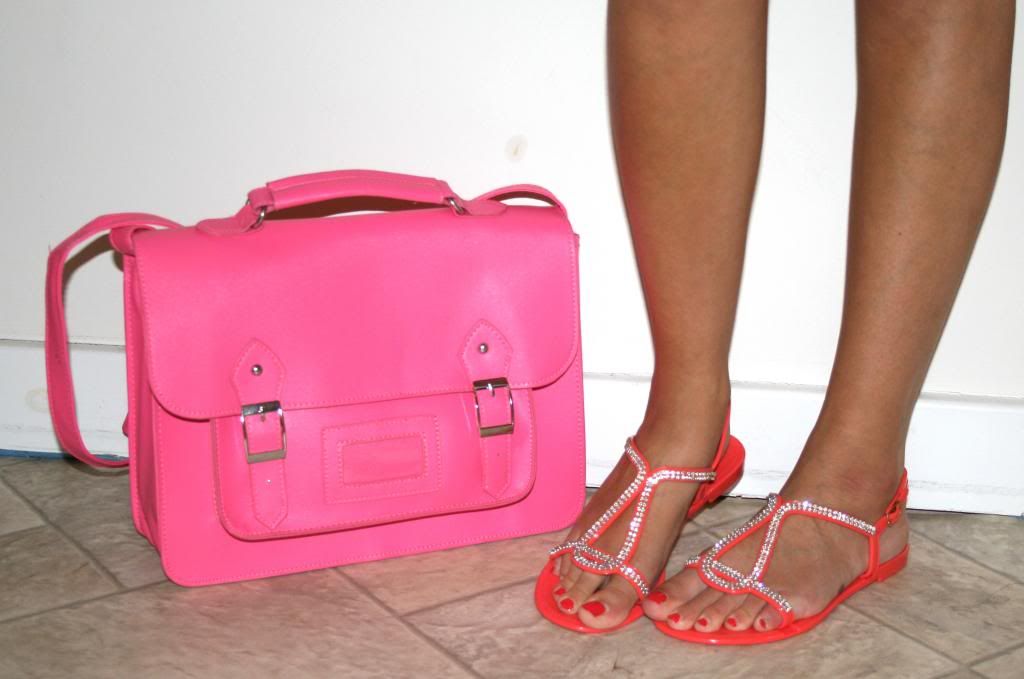 Jumper - Primark // Leather look shorts - eBay // Bag - Primark // Necklace - H&M // Rings - Primark // Sandals - c/o infashiononline *
My regular readers will all know that I love a bit of neon, which is weird because I used to hate it! So when I opened my first package from infashionOnline I squealed a touch when I realised they where not only sparkly but sparkly neon sandals.
Their also in a jelly shoe material, which of course was the trend this summer. They're an incredibly comfortable sandal and I think they look great with this all black ensemble and neon accessories. I hope you like this outfit and the lovely sandals, be sure to check out my blogging on the infashiononline
blog
as every so often as there will be some different posts to my blog here.
Thanks
x
Online Jewellery store
Henryka
have been having fun
raising money for Children In Need 2013!
The staff took part in their very own Stars in Their Eyes! The videos are now live so go
watch them and vote for your favourite
here
.
T
o donate to the very worthy cause click
here

.