What with the wedding being exactly six months away its suddenly becoming very real and the thought of all the things that need to be done is exciting but a little daunting. Its funny because before we got engaged I never thought the look of my wedding was something that really bothered me but literally as soon as he popped the question I dove head first into pinterest and started coveting and critiscing (yes I judge other people) ideas and themes. *all images from pinterest*
We've decided on a barn venue so now need to look at the decoration and flowers. Which is going to be the very popular shabby chic/rustic vibe that lots of people are doing at the moment. Being in a barn we felt a grand table centre piece wasn't needed so instead we are opting for simple jars ( I have a cupboard full of jam jars, curry jars, pickled onion jars, cute drinks bottle etc) full of various flowers. And to go with our very do it yourself / simple look we will be using artificial (nice ones of course) and dry flowers, which means we won't be paying out for a florist (thanks ebay). Something a little like this.....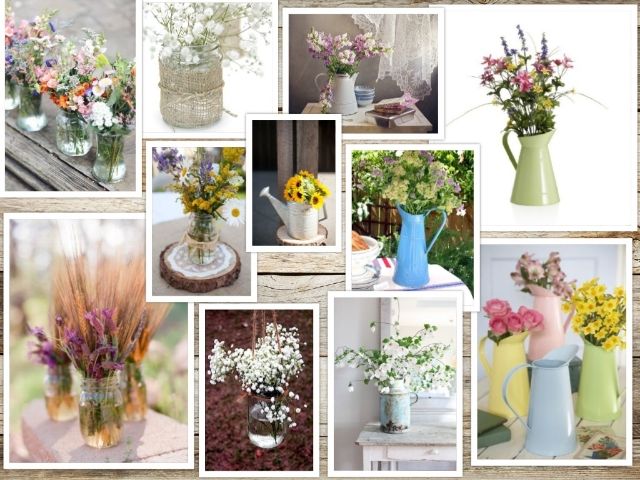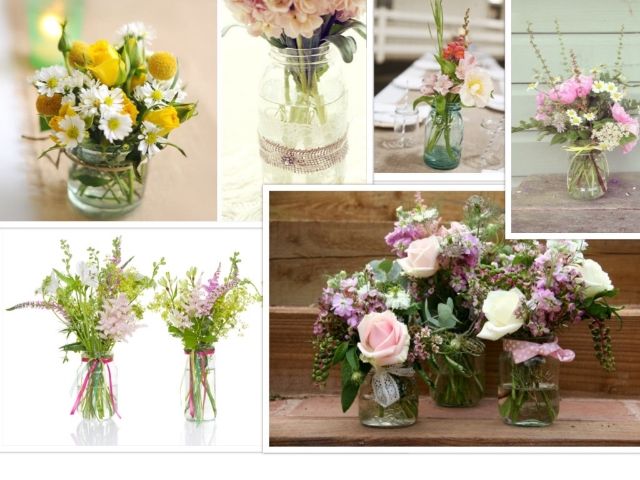 I'm also hoping to make some paper flowers using vintage music sheets, which I will do a tutorial post on in the future. We already have lots of dried lavender and corn to go in little jars and have started to buy artificial wild flowers so hopefully our vision will come to light for the big day itself. I'll also be doing a tute soon on making wedding invitations so keep reading these wedding posts so you can see my creations.Hope you like my wedding posts see the other ones
here
and
here
.
Thanks
x