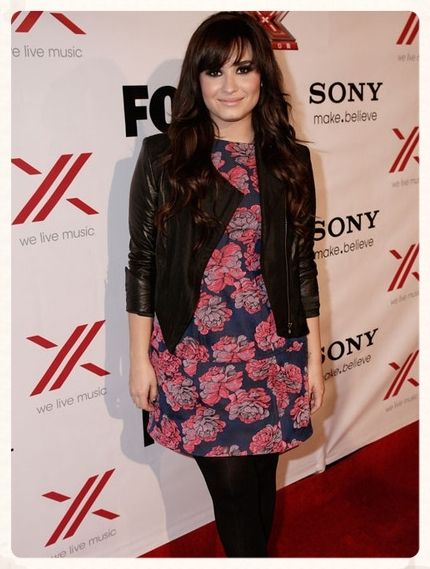 I realised I haven't done a celebrity style steal post in quite a while so I have a couple lined up for your viewing pleasure. Floral and leather is one of those perfect fashion combinations. Get a nice girly floral dress and 'toughen' it up with a leather jacket and some biker boots is autumn/winter is perfection, unfortunately the boots and jacket are a pretty safe bet in the English climate in spring/summer to.
Demi Lavato has got it pretty spot on with her Topshop floral dress, leather jacket and black opaque tights. So much so that it inspired me to create my own version using a recent Primark purchase. This denim look floral number was a nice round £10, its a great fitting dress with a cute print. The only negative is it does crease quite easily but most things do don't they?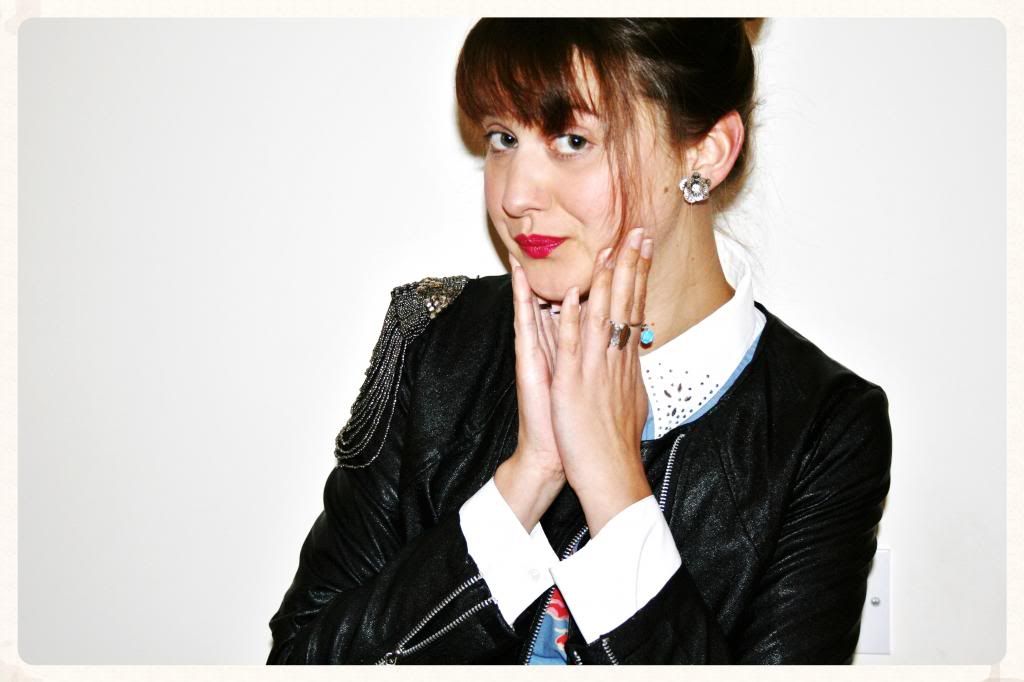 Dress & Belt - Primark / Shirt - Primark / Leather jacket - eBay / Bag - Tesco (old) / Rings
I decided to add a little collared shirt underneath as it just looked a little boring without that little bit of quirky detail. And I added a simple belt to give the dress a bit of shape.
Hope you've enjoyed my lastest celeb style steal? Do you like to 'edge up' your florals?
Thanks