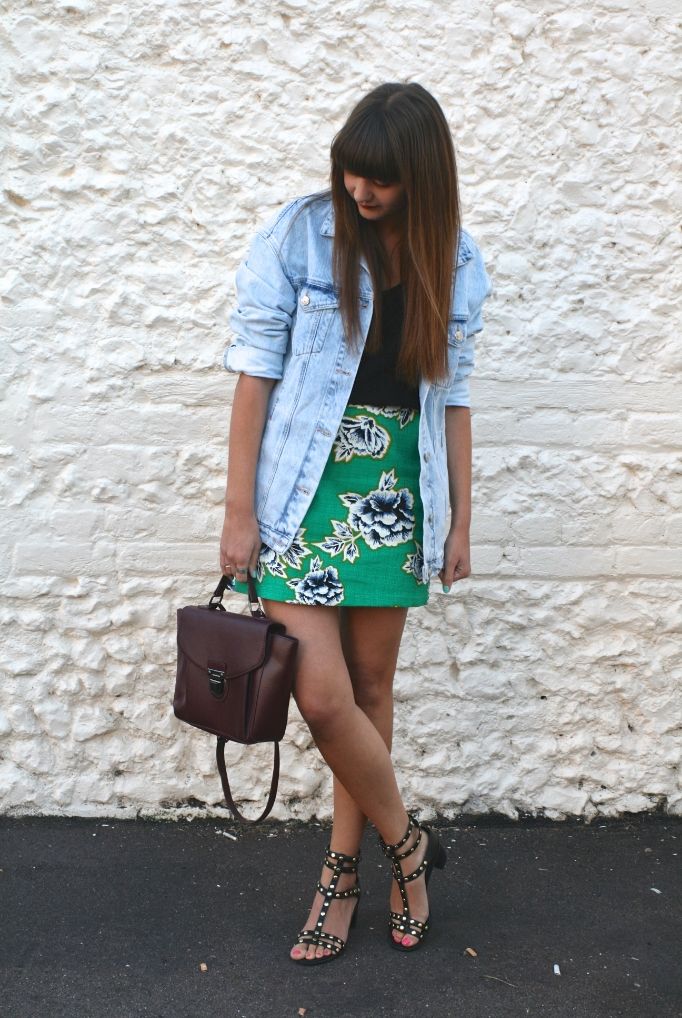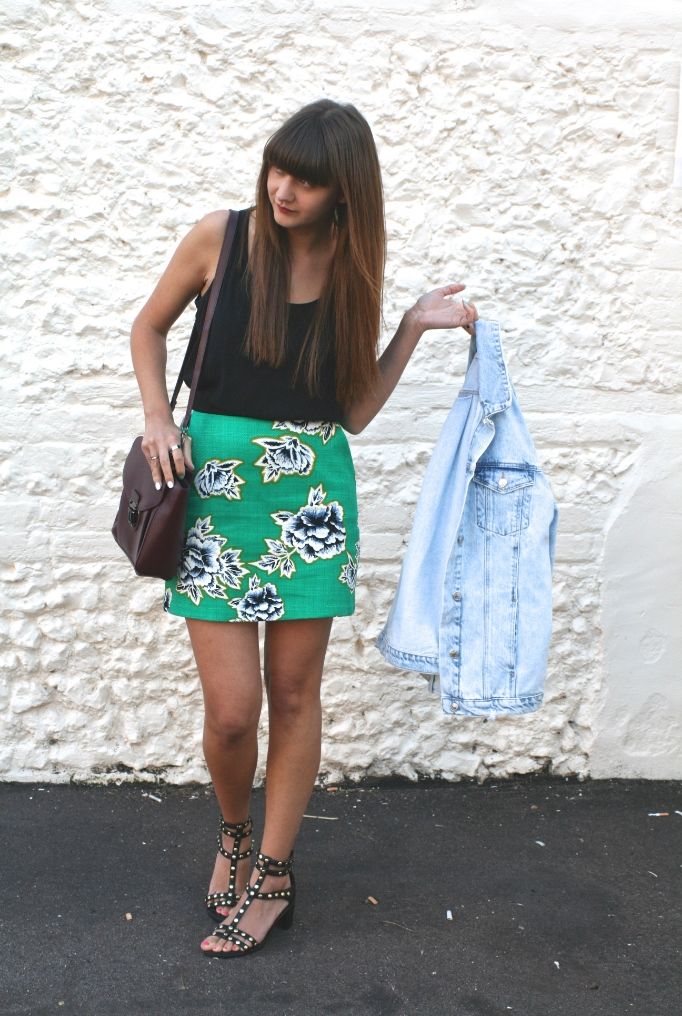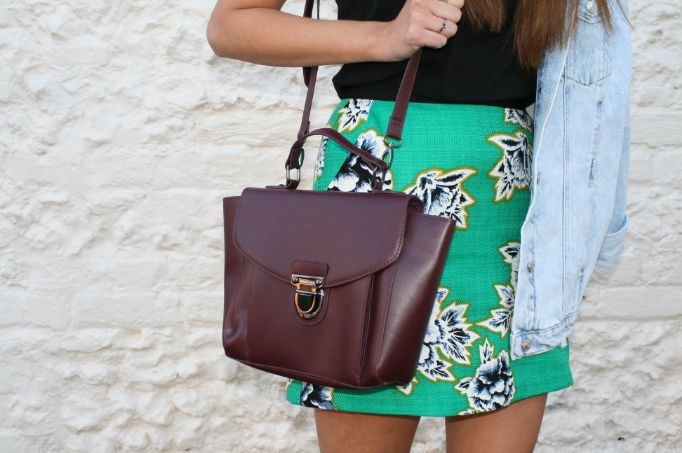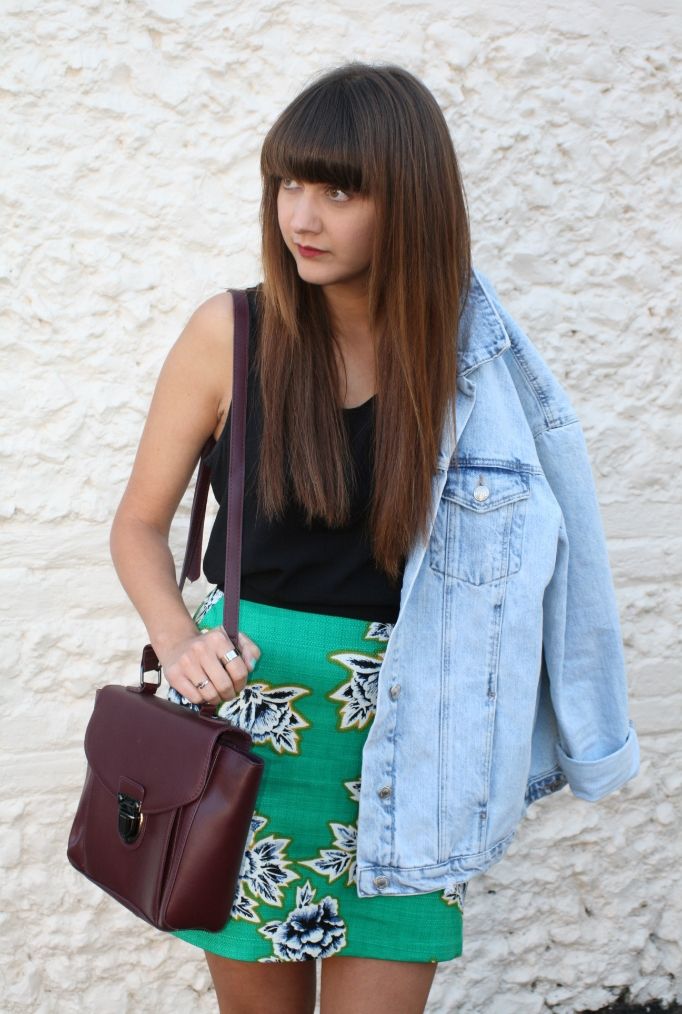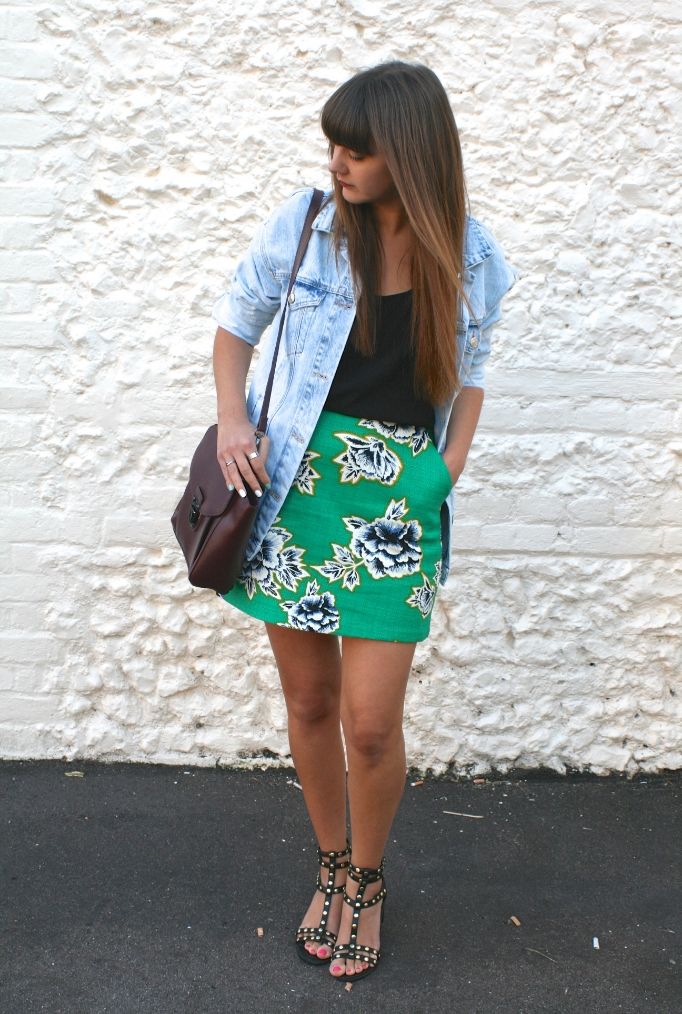 Jacket - Zara // Top - New Look // Skirt - c/o
Warehouse
* // Shoes - H&M // Bag - Primark
Oo er look at me with straight hair... I'm not keen on me with straight hair so this really happens! It would also seem I'm now an actual angel, check out my spotlight/halo in the second picture!!! I think this may well be one of my favourite outfit posts to date. I am loving this oversized denim jacket I picked up in the Zara sale recently. It looks great with so many outfits and feeds my 90s fashion love without being overkill. And lets just appreciate this wonder of a skirt from

warehouse

the print is gorgeous, the colours are flattering and the material feels great. I'm ever so tempted to purchase the matching top and get that desired co-ord I've been after in like forever.
Next up is this mini bag from Primark, its such a great size for evening outings, like the Greek meal I went to on Saturday when wearing this outfit. You can fit your essentials in but you don't have to carry a massive bag or equally a tiny clutch that fits nothing in. The colour is gorgeous and is perfect for the autumnal months that are nearly upon us, I can't wait to wear it with a long winter coat, hat and boots. Hope you like this post.