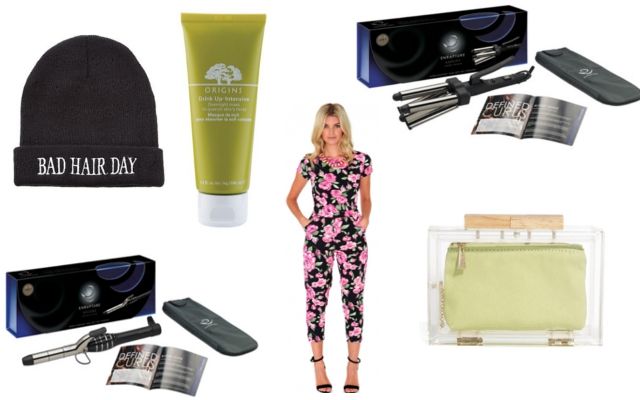 So as the boy and I have the week off together this week we decided to blitz the Christmas shopping and we actually managed to get most of our present shopping done on Monday. So its got me all in a Christmassy mood and I've been thinking about things I want this Christmas (although lets face it who needs xmas to make a lil wish list)? Here are a few little things I've been wanting lately but haven't got around to buying for myself so I've whacked them on my list to Santa (you never know).
Love this
Bad hair day beanie
! I'm a massive fan of hats in the colder weather and usually they are used to cover up bad hair so this is perfect.
Well this
Origins drink up intensive over night mask
has been featured on one of my previous wish list posts. I think It may have been my April wish list an obviously I still haven't got it so hopefully this Christmas will see me treating my ageing skin a bit better.
I'm desperate for an enrapture hair tool and can't decide between the
Enrapture totem
and
enrapture jumbo waver
. I think I might have to plump for the waver as I already achieve curly hair similar to the totem effect and I want to try something a bit different. Or I could get both.
I just love this
Missguided floral jumpsuit
. Its so cute and pretty and cute. And I think it would look quite nice at a NYE party.
I've wanted a
Transparent clutch
for ages now but still haven't found one I really like. They're always quite expensive so I was holding out for a Primark beauty but it never came into my life. I spied this one on Asos and love the little wooden clasp.
There was so much more I could have put onto this wish list so I'm thinking I might do a second Christmas list post in a couple of weeks. Hope you liked this one, is there anything here that you're hoping for too?
Thanks
x
twitter //
bloglovin
//
Instagram