i always get a lot of insta love for my nail art so i thought i would bite the bullet and re introduce a bit of beauty to my blog and slip in the occasional nail art tutorial. i'm going to start with an easy one that simply requires one nail polish of choice, a fine nail brush and a steady hand, although as you can see, mine aren't the neatest so don't worry if you wobble a bit (they always look better from afar anyway).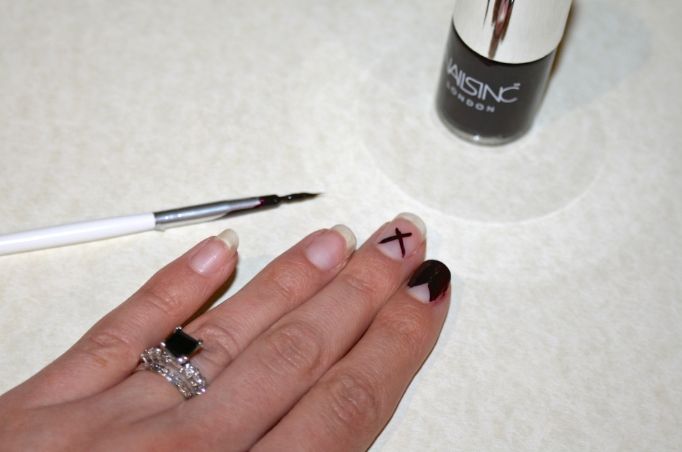 firstly choose a colour and on each nail draw a cross with a fine brush. then simply fill in the rest as you would normally paint your nails, taking care to stay within the lines.
once dry seal with a top coat and voila simple yet chic and effective nails.
hope you like these kind of posts, would you like to see more?
Thanks
x