I've decided to start a weekly post for you guys as I feel my blog can be somewhat sporadic (love that word) and random at times so I hope having a regular feature will focus my thoughts and ideas.
I've decided this feature will be an 'Outfit of the week' which is essentially what it says on the tin title!
These favourite outfits will be a mixture of casual uni outfits, things I have worn on nights out, restaurant meals or even a trip to Tesco's.
My first 'outfit of the week' is something I wore last Sunday to my local for St Patrick's day drinks! As you can see I scraped my hair back as it wasn't playing ball and applied some red lippy for the occasion.
I tried to add a little green for St Paddys but it was a very subtle metallic mint green, I was also wearing my new favourite ankle boots from New look, their so comfy and pretty much go with everything! They look fab with jeans and a tee and I know brown and black aren't generally supposed to go together but in this case it worked (I think)?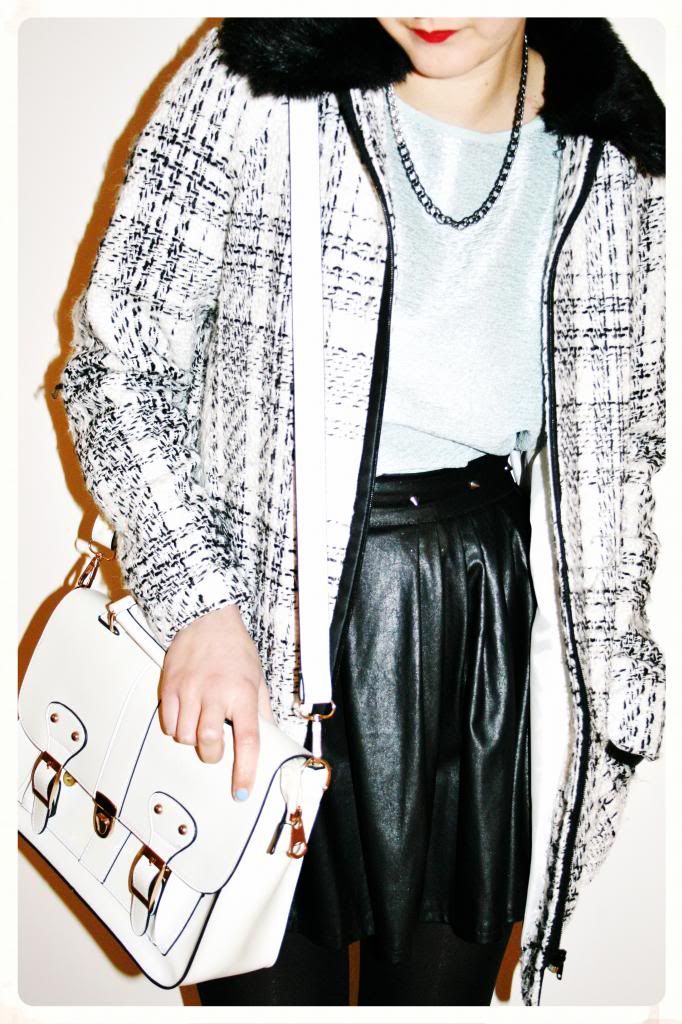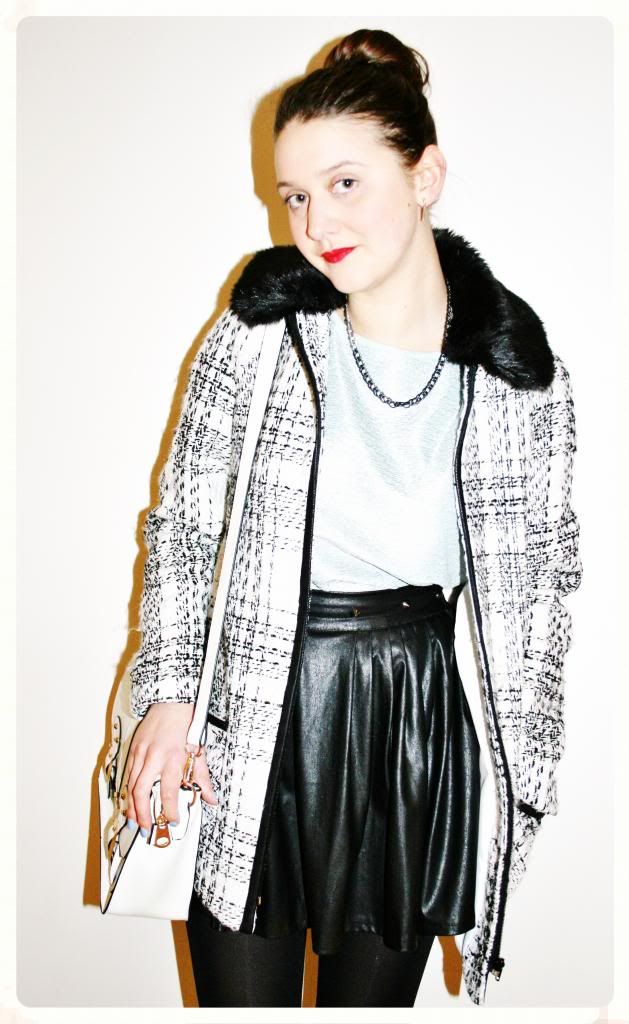 Top - Primark / Pleather skirt - eBay / Coat - Primark / Bag - BangoMango (similar here) /
Boots -
New Look
/ Tights - Primark / Necklace - H&M
So that's my first outfit of the week! Hope you liked it? If you did then be sure to come back next Sunday for another favourite outfit and I have a new shoe wishlist coming on Wednesday for you too.
Thanks
x
P.S. Don't forget to follow on bloglovin as well as GFC!!