Hello all, hope everyone's enjoying their Easter weekend and gorging on as many chocolate eggs as you physically can. I'm posting my outfit of the week today as I won't be around tomorrow to do it! I hope you enjoy, it's a combination of five of my favourite pieces right now. The Bowie inspired outfit is after I spent Friday night on my own (boyf was gigging) watching David Bowie documentaries and eating Easter eggs, heaven!
The whole of this outfit is pretty much new apart from the shoes which are my faithful 'go with everything' heels.
In my lunch hour at uni a couple of weeks ago I popped into Primark
(I went out to get a folder, bad Kylie)
and came out with an entire outfit. I'm going through a bit of a rock chick, band tee shirt phase
(again)
and have myself a little collection of Pink Floyd, Black Sabbath and now Bowie tees, I love dressing them up with heels, blazer and a clutch bag. Now the leather look trousers I've had my eye on for a while and they happened to be in the sale so I was very happy to be paying £6 instead of £13... or so I thought! When I went to pay the cashier looked very confused and re-priced the trousers. She looked at me and said 'did you know the trousers are £2 now?' Whaaaaattttttt! Bargain of the year I think! Of course I had to round off my Primark shopping trip with a piece of jewellery so went for this gold look necklace with five clear stone detail. I love the snake like chain and its subtle hint of of bling. If you follow me on
instagram
you would have already seen me gushing about my new ebay bag, isn't it gorge? Still loving studs and I like the mix of textures along with the gold zip detailing.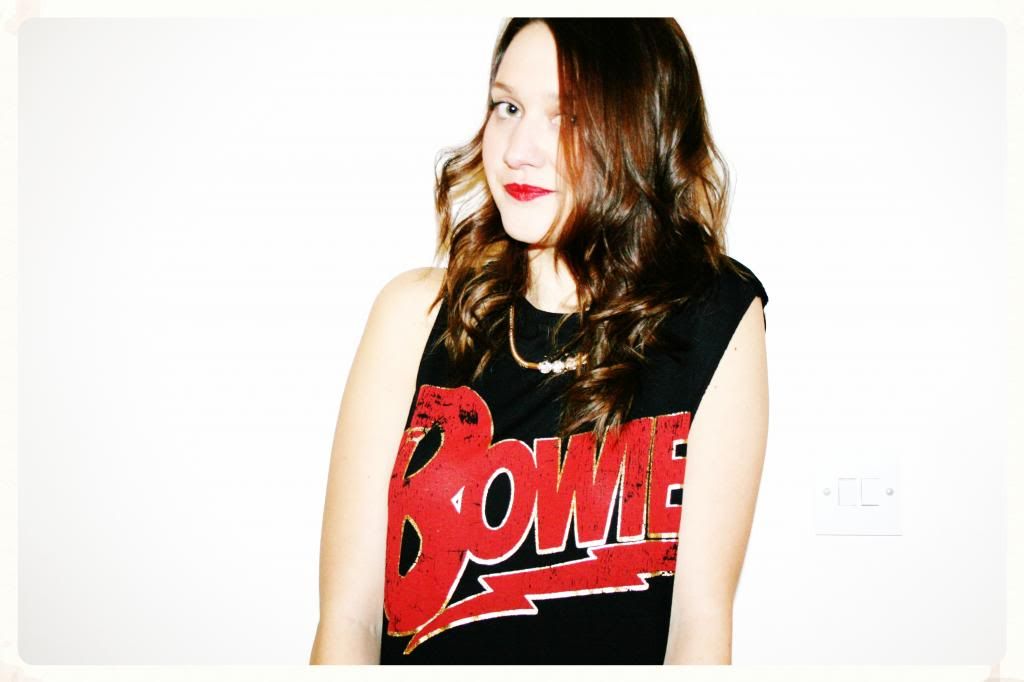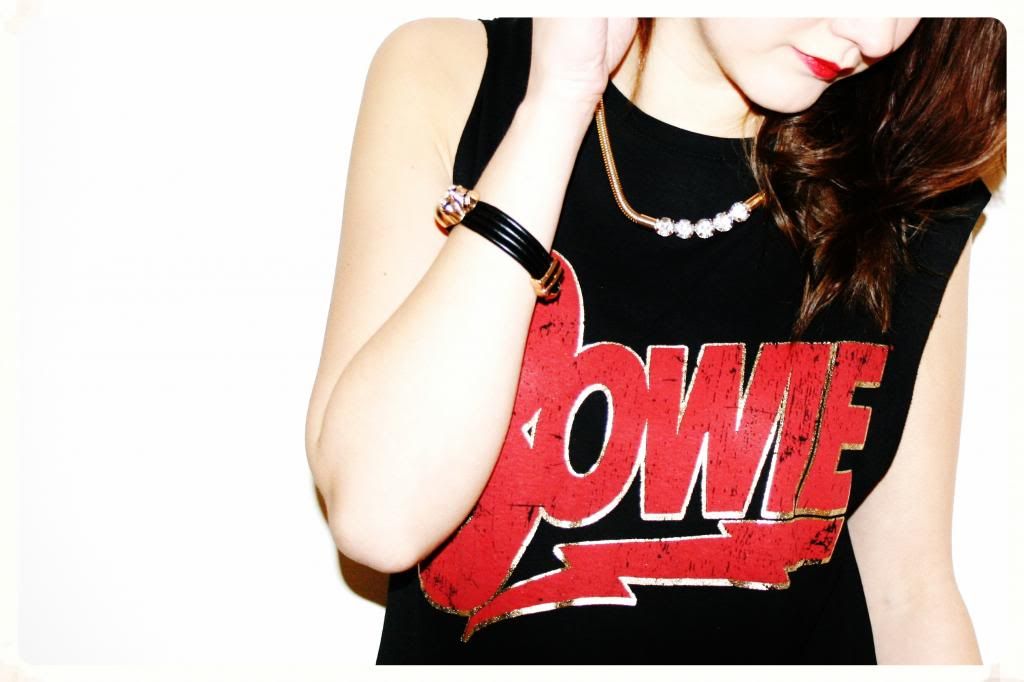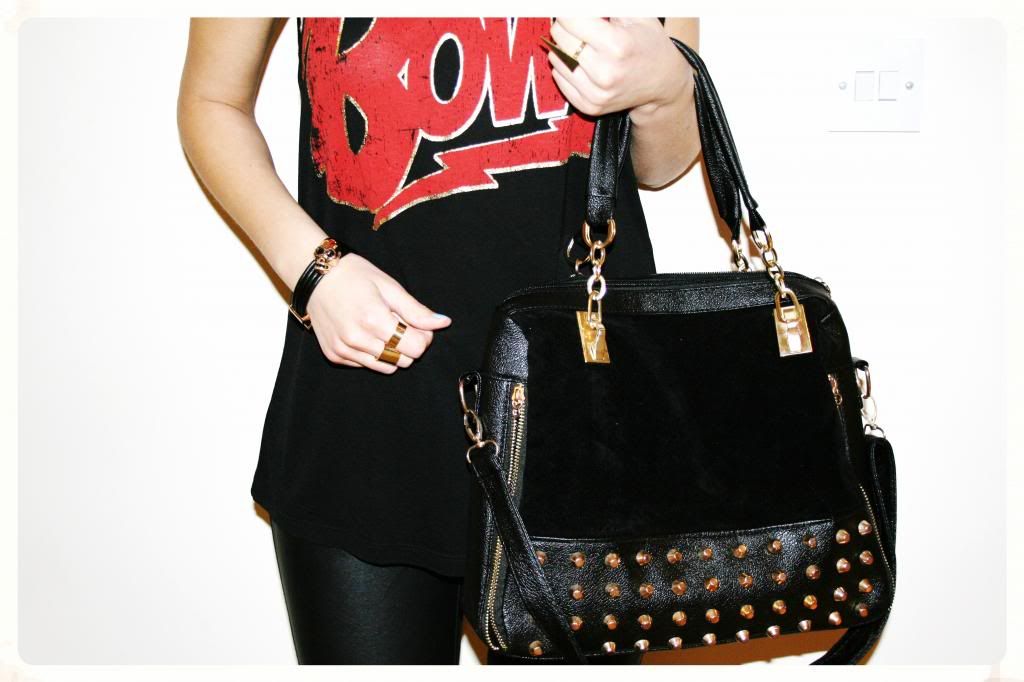 Hope you liked my second 'outfit of the week'? I'm sure you'll be seeing the bag in many a outfit post in the future and the necklace is now a firm favourite too. Enjoy the rest of your easter break and don't forget to comment, I absolutely love reading them. Any specific questions then tweet me @lazy2lovely
Thanks
x
p.s. don't forget to follow via bloglovin as it seems GFC is to disappear soon :(