My outfit of the week is something I wore last night to a work colleagues hen do! I decided to be a very good fashion blogger and not buy anything new for the occassion (well done me).
This little outfit is very much a boohoo affair! Both the clutch and the dress are old purchases from way back when the amazing fashion website wasn't so popular. The dress I brought before I moved in with Luke so its well over three years old but how current does it look, bodycon, monochrome stripes with sheer panelling, perfection!! The clutch is about a year old and satisfied my neon obsession along with my new neon stackable rings form Primark and neon lips. My pleather jacket with embellished shoulder detail is a fantastic eBay find from a few months ago, so sorry couldn't find the link anywhere. All tied together with a simple pair of New Look black wedges. Hope you like!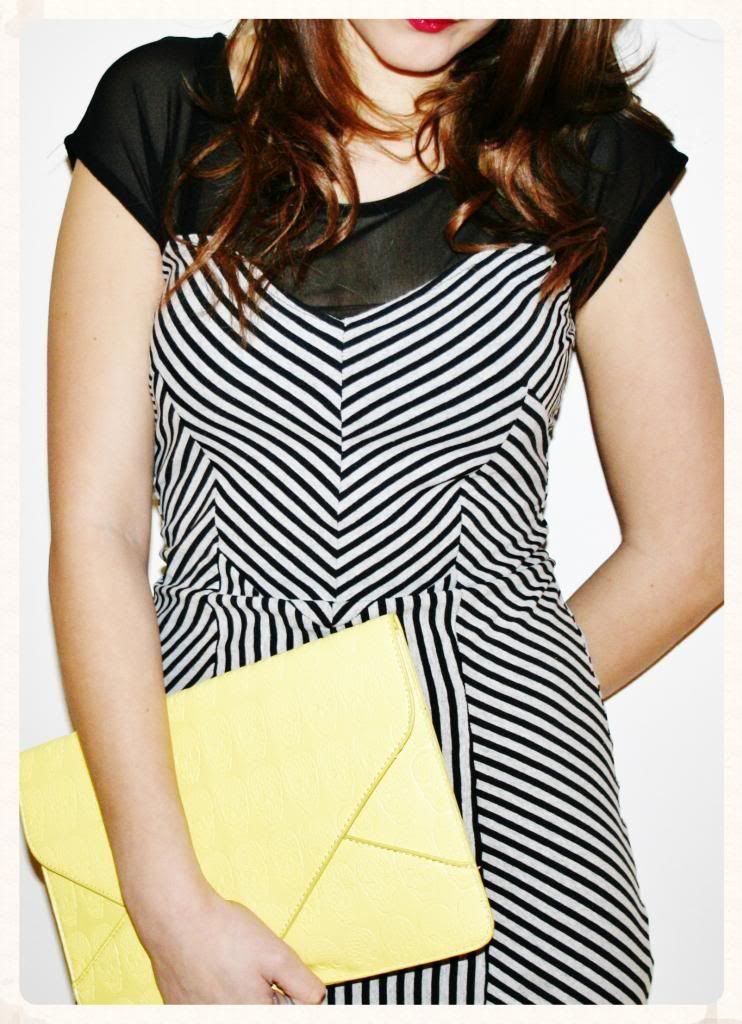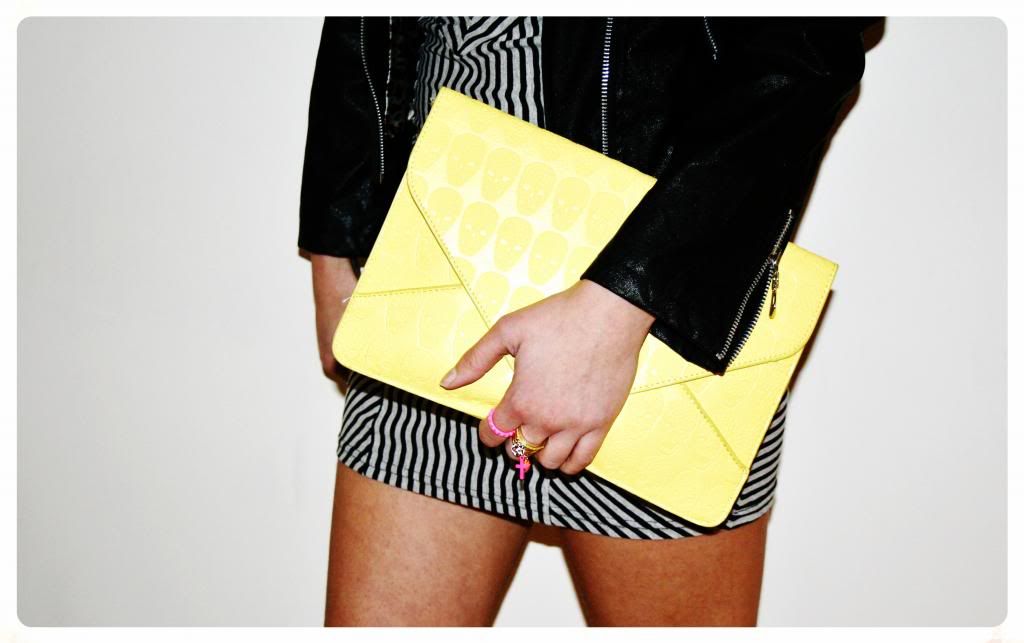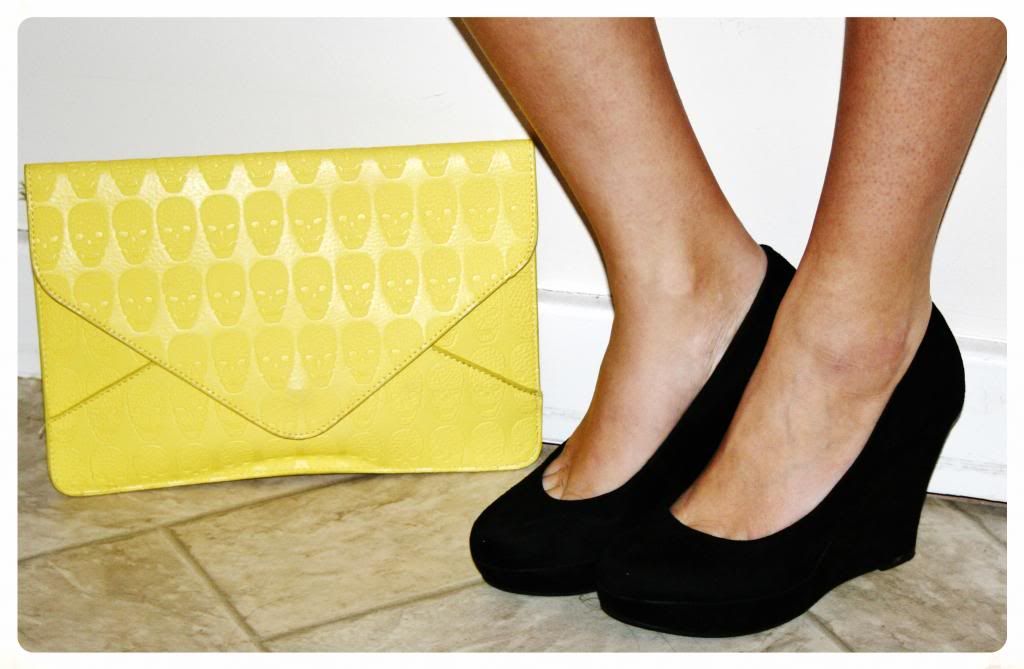 We all had such a fab night, starting off at the bride to be's house for drinks, nibbles and special guest who lets just say didn't like wearing clothes (wink wink nudge nudge). We then all hopped aboard a pink hummer limo for the hour trek into Milton Keynes for a night of dancing and drunken debauchery.
I have a fun week ahead of me. On Tuesday I have a uni interview to see if they'll allow me to carry on and get my BA in Early years, I also have to decide if I want to do extra training alongside this and become an Eary Years Teacher (eruuughhhhh more essays)!
Its also my birthday on Tuesday, yay for presents but nay to another year older (booooo!!!) Where is all the time going, can't believe I'm going to be 27, major sad face? So I'm sure I'll be featuring some birthday presents on here with you at some point next week, I also have a lovely Aztec skater dress to show you (previously featured in this
wishlist post
) and of course my outfit of the week post next Sunday.
So stayed tuned folks!
Thanks
x
p.s. don't forget to follow via bloglovin as it seems GFC is to soon disappear :(