So it was my birthday on Tuesday and although I would rather forget it (I'm 21 again honest) Myself and the boy did manage to get out and celebrate with a fabulous meal at Prezzo. I do believe I should be Italian, love olives, love wine, love pizza, love pasta.......
So my outfit of the week post is what I wore to Prezzo and it has to be one of my fav outfits at the moment! I'm still a big midi dress fan and I think this Primark one looks great with my eBay bargain leather jacket. I seem to be wearing this necklace loads lately and the clutch bag is an oldie but its my 'go to' bag if I'm not sure which of my many bags to use. The shoes were a bargainous five pounds, I usually wear them with jeans but liked the whole look I achieved here with the midi dress and leather. Oh and look I'm wearing my trusty Kate Moss 107 Matte effect!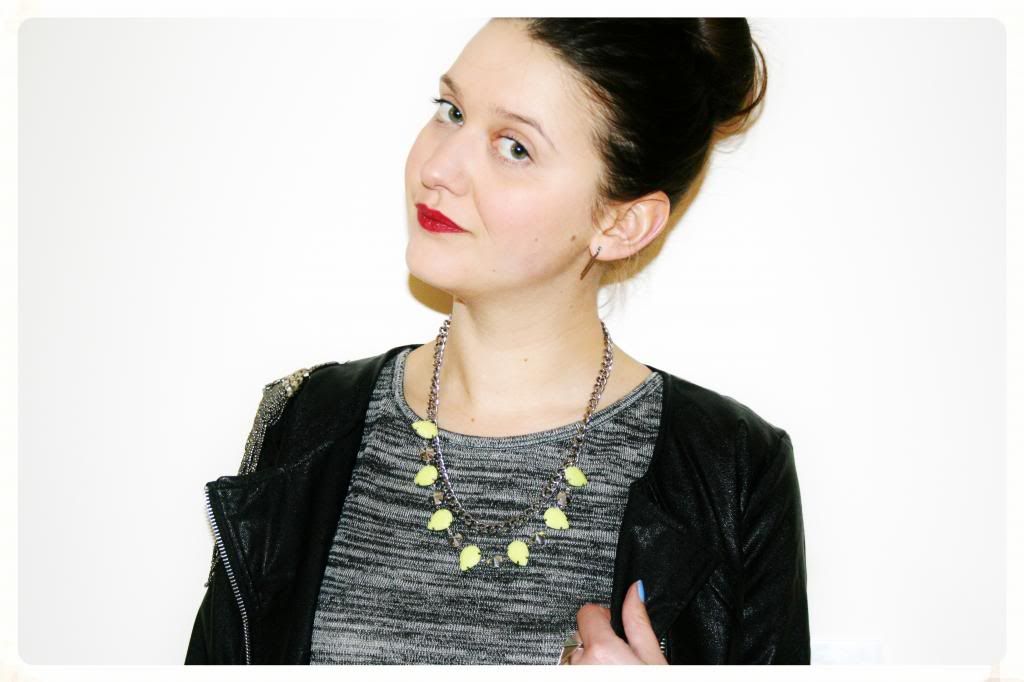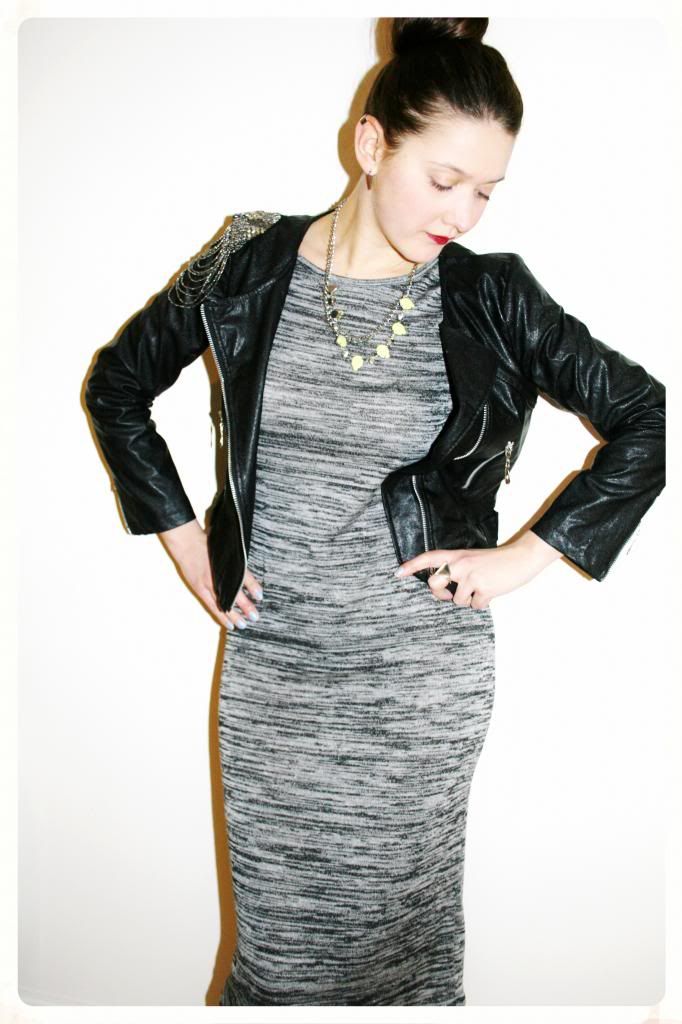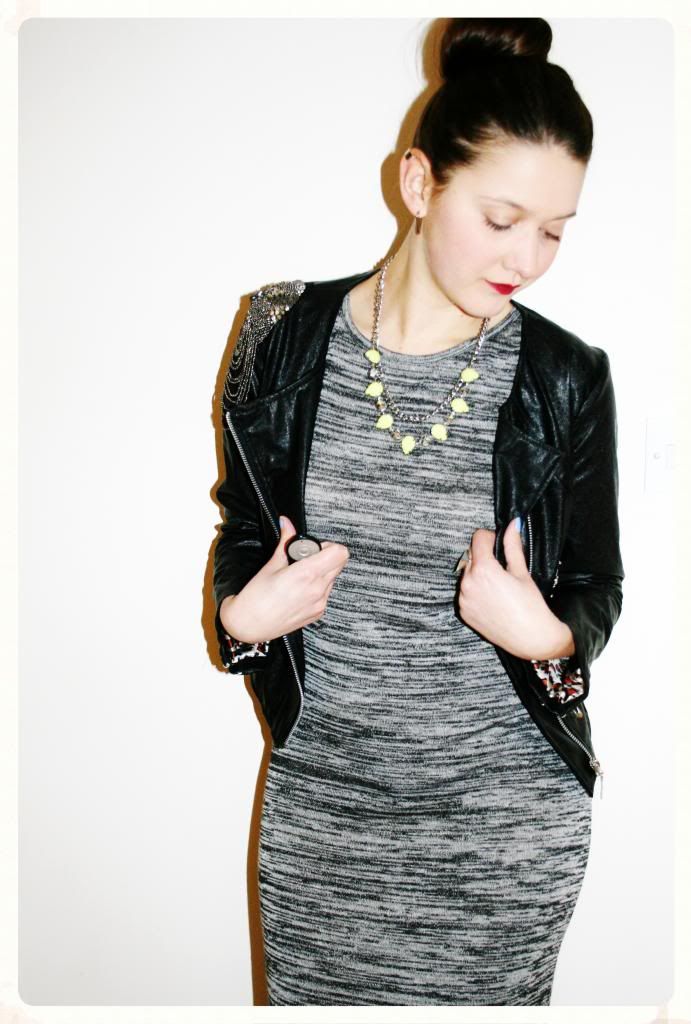 Jacket - Ebay / midi dress - Primark (similar here) / Necklace, earrings and ring - H&M / Shoes - bangomango / Bag - Tesco (old) / Lippy - Kate Moss Matte effect 107
The meal was gorgeous we started off with the antipasti platter, yum! We both had calzones and salad for main and finished off with a creamy latte, perfection!
I did pretty well for birthday presents this year, Luke was very clever and checked out a previous wishlist post for some gorgeous shoes (I'm sure you'll be seeing these on an outfit post very soon). My Mummy got me some shoes, benefit make up and a cute necklace. And I got a lovely giraffe jumper and giraffe canvas wall picture from Luke's Mummy and Aunty (btw I love giraffes). And of course lots of lovely bath stuff and a couple of lush products too...oh and some champers, yay!
Check out my instagram for pics of my pressie's, meal at Prezzo's and much more.
Thanks
x