Hey y'all, as I mentioned in my previous post Luke and I have been enjoying a much needed week off work. We've been loving every minute of it and have done lots of fun things in this glorious sunshine and am now feeling horribly depressed about having to go back to work early tomorrow morning.
Instead of my usual 'outfit of the week' post I thought I would show you ALL my outfits of this week (warning-long and picture heavy post). Usually I'm in my work uniform with no make up and hair scraped into a pony tail all week so its been nice to make an effort especially as the sun has been shining so the often neglected summer wardrobe has been fully appreciated.
On Monday we headed to South End for a day of eating and laying on the beach! It was uber hot and one may have got a little burnt on the old legs but luckily my olive skin tone soon returned the next morning! We definitely ate lots that day enjoying a McDonalds breakfast Muffin, chicken burger on the beach for lunch, ice cream snacks and fish and chip supper, yum!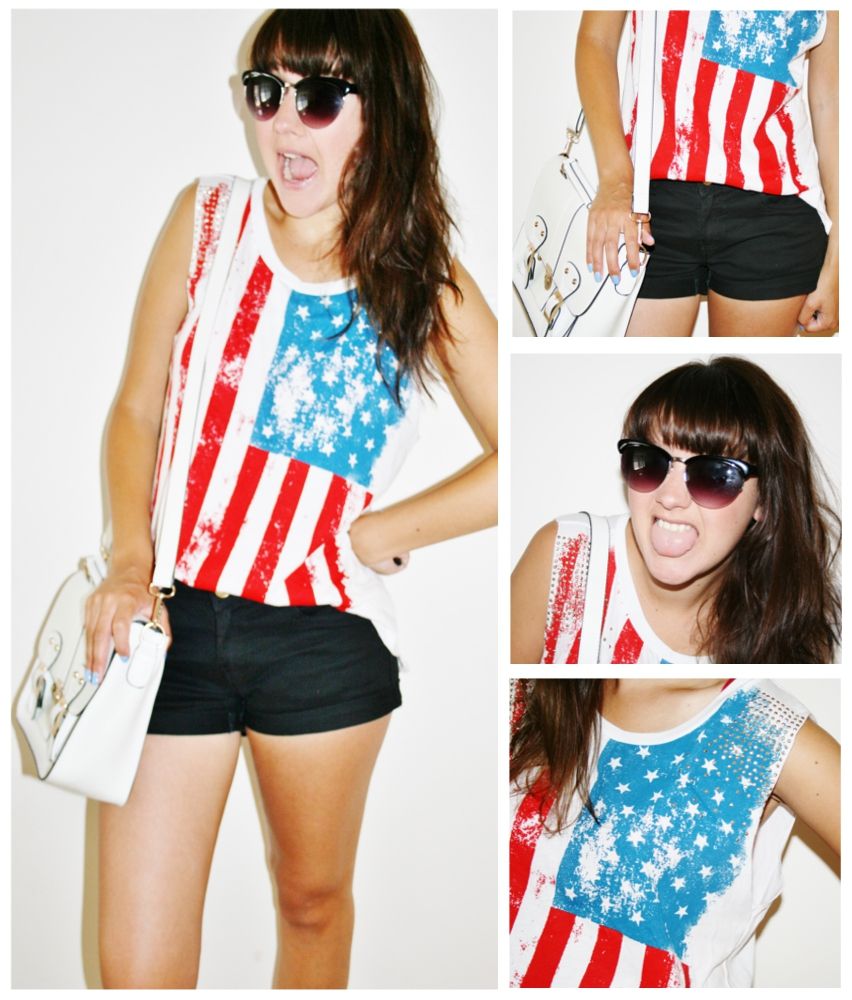 T-shirt - Gift from New York // Shorts & sunglasses - Primark // Satchel - BangoMango
On Tuesday we had a lovely morning Strawberry picking, which was quite possibly our favourite activity of the week (simple things and all that). We picked three massive punnets and by the end of a day of strawberry eating did feel a little sick of them. We also headed to Luke's Grandad's for a little late afternoon swim in his outdoor pool and then joined his parents in our local pub for some spectacular Thai food (yup more food!)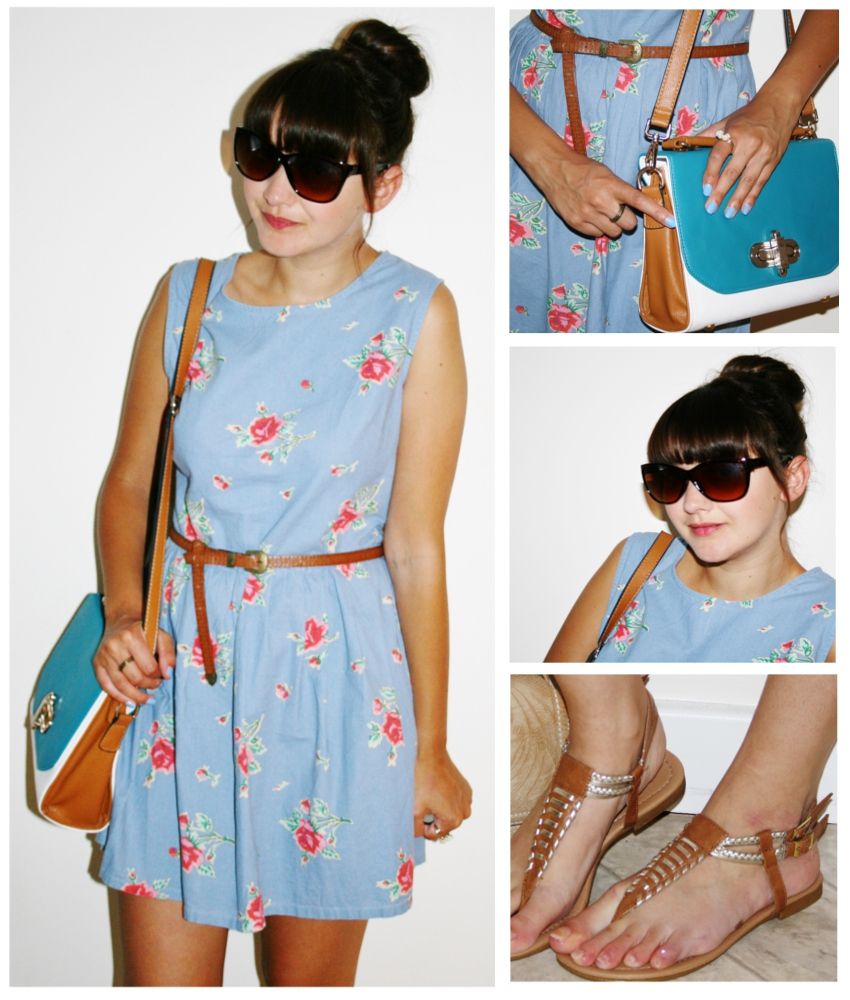 Dress, sandals, belt and sunglasses - Primark // Bag - Boohoo
On Wednesday we lazed around for most of the day and then headed into London. I attended the
Itsie bitsie
, Bloggers Love event where I saw some gorgeous bikinis and other beach wear things and Luke meet some friends for a beer or three.
Kimono - Boohoo // Shorts & belt - Primark // Top - New Look // Bag - c/o Matalan* // Sunglasses - Camden Market // Wrap around Bracelet - New Look // Rings - Left hand - Primark, Right hand - c/o Henryka*
Thursday was a lazy day. Literally did nothing but sit in the sun blogging and reading.... funtimes!
Cut out Maxi dress - River Island // Sunglasses - Primark
On Friday we headed back into Laaaaaadon town! We checked into our hotel for the night before wandering around in the sunshine, checking out the Egyptian mummies at The British History Museum and eating cakes in the park (very messy) all before going to Her Majesty's Theatre to see Phantom of the Opera, which I loved!
On Saturday we spent the day walking around London, just taking in the scenery and shiz! We wandered down Embankment hoping to check out the Dali Museum but apparently its not there any more *sadface*.
The sun was a bit of a no show on Saturday Morning so I started the day in this outfit below but actually ended up in Primark buying trousers and a cardie as I felt a little chilly. I also went into Forever 21 for the first time ever and I bloody love it, so I may have got a cheeky purchase or two from there too!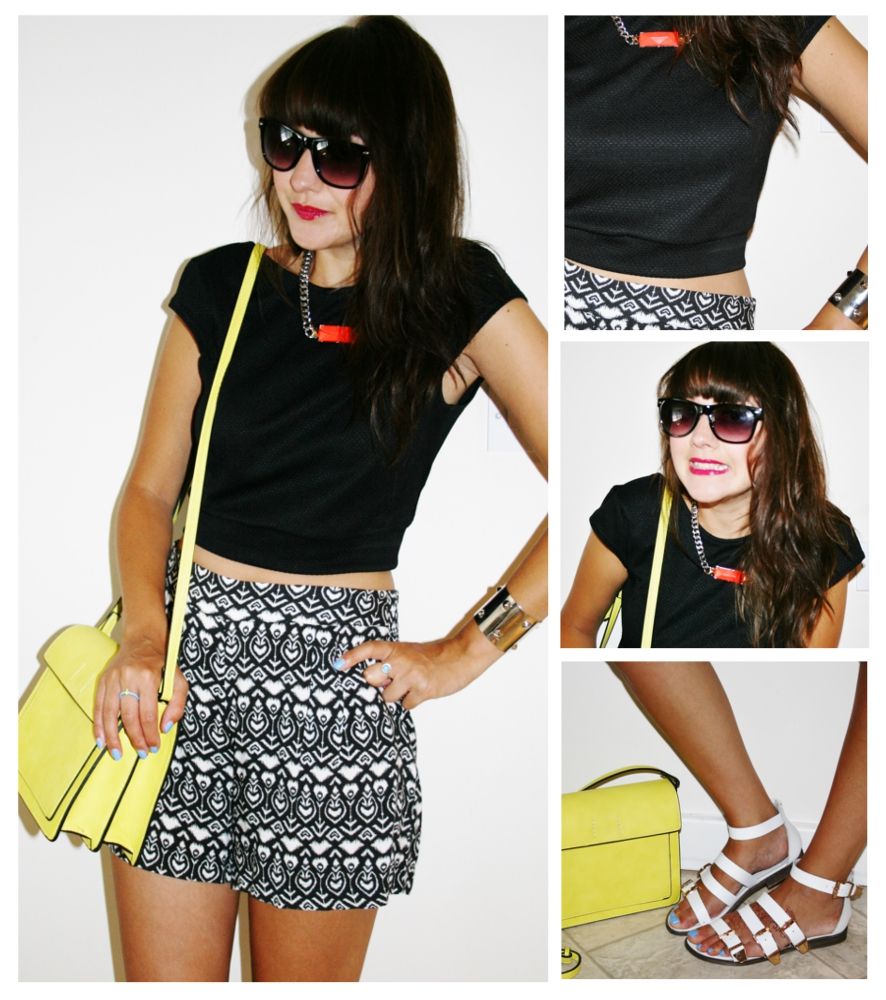 Crop top - Primark // Shorts - Matalan // Bag - Zara // Sandals - Primark // Necklace and cuff - H&M // Sunglasses - Asos
So there's all my outfits this week I think my fav has to be the
Mina Dress
I wore in London on Friday. I'll be doing another post sometime this week showing this dress in a little more detail so if you like it then be sure to check back and read it.
What's your favourite outfit in this post?
Thanks
x