My outfit of the week today is the little number you saw briefly in last Sunday's
'outfits post'.
Words cannot express how much I love this dress/tunic from
Mina UK
. Its very bright which I'm not always good at (black, grey and navy are my life long friends) and the print is very bold, which again I don't always feel confident in. But there's just something about this dress that I instantly liked and I feel really good wearing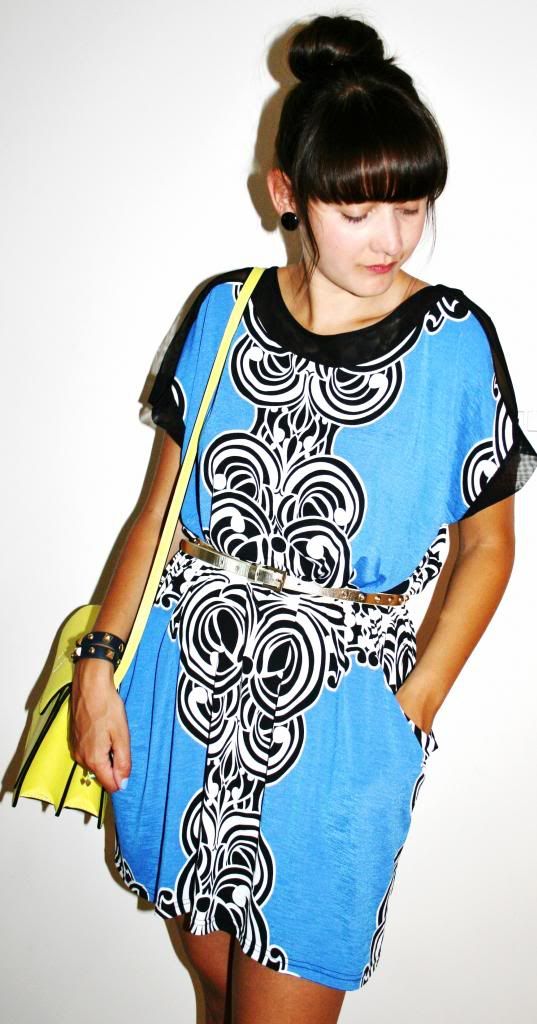 I love the sheer detailing on the sleeves and the slinky feel of this dress makes it very light and easy to wear. I wore it last weekend which was one of our hottest weekends yet and it kept me very cool and ventilated (and I felt very slim wearing it). Without the belt its massive (seriously) hence the tunic description. On its own it did not suit my shape at all but I just popped on a skinny waist belt and it was transformed into the perfect dress for me and any dress with pockets is a winner in my eyes. Guess what this dress is now in the sale for £20 so go buy it
here
. It goes perfect with my bag of the moment (well done yet again Zara) and every bloggers favourite sandals from Primarni (very comfy when being a tourist and walking around London btw).
What do you think of the colours and print of this dress?
Thanks
x
Twitter
/
bloglovin
/
Instagram