T
his is something I wore last weekend for a
c
hilling out, maxing, relaxing all cool
and shooting some b-ball outside of the school kinda day (no I didn't shoot b-ball and I could never relax all cool) but it was one of those nothing days. If you follow me on instagram
(lazy2lovely)
you would have seen my picture where I said I felt all prim and proper in my tartan, satchel and sandals and that I did, but I bloody love this outfit. This gorgeous dress is from
Missi clothing
who are a fab British manufacturer and wholesaler who supply to high street stores and independent boutiques across the globe. A lot of what they make is done in Britain, which is quite a rare thing in this day and age. Unfortunately on trying to find the link for this particular dress I could no longer see it on the website, wahhhhh! But worry not my fashion friends tartan is set to be huge this A/W so I'm sure you'll find something similar somewhere.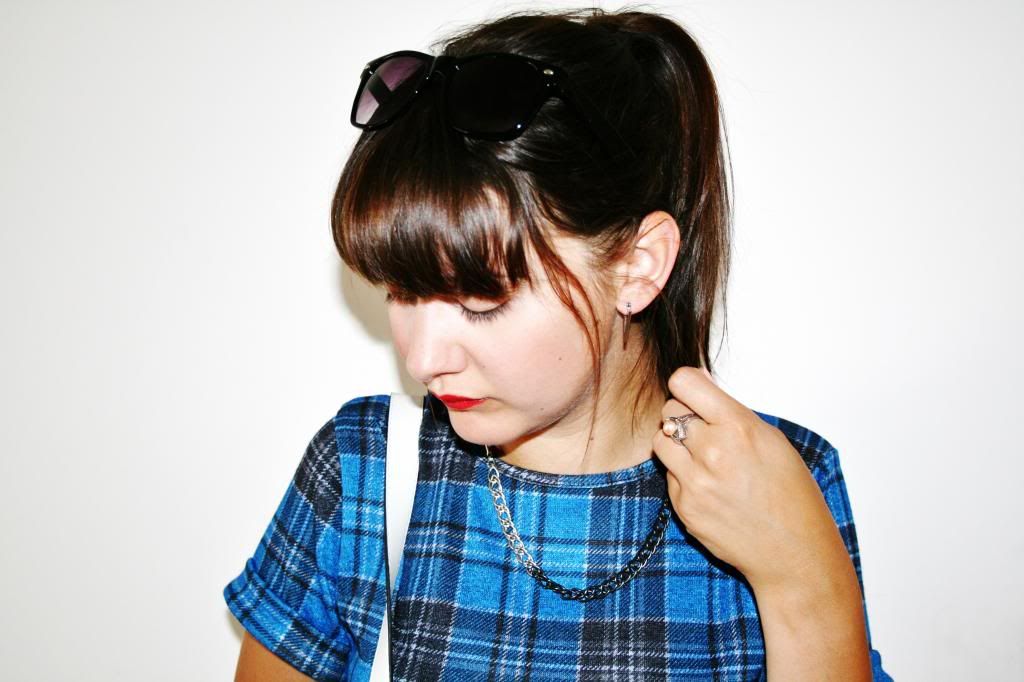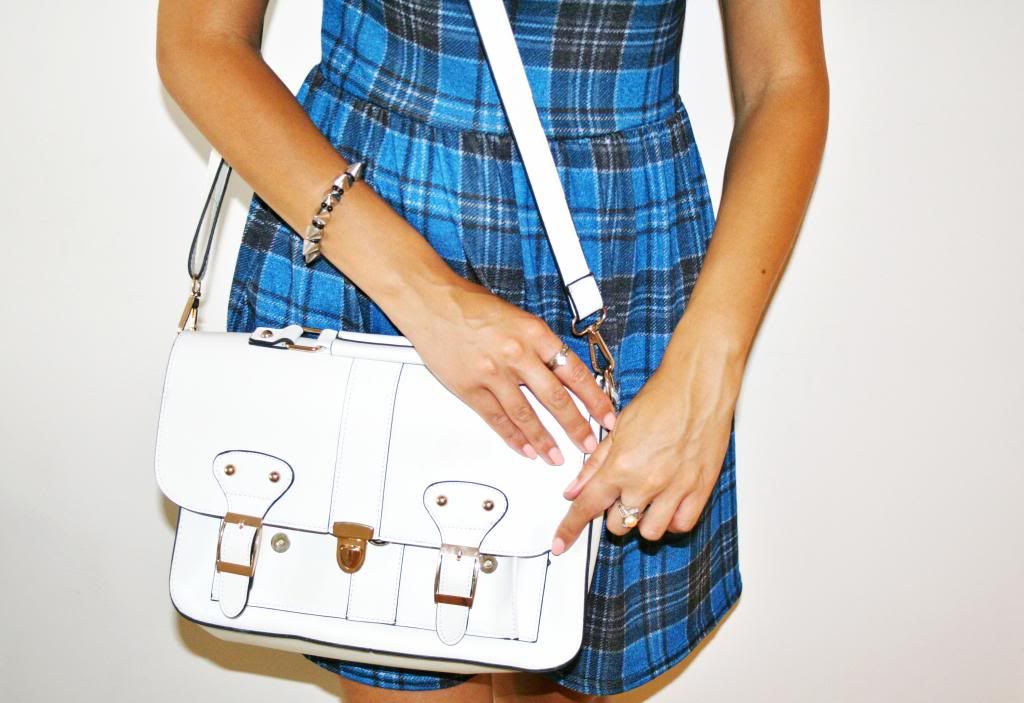 Dress - c/o Missi clothing* // Satchel - Bangomango // Sandals - Primark // Chain necklace - H&M // Spike bracelet - New Look // Sunglasses (seen on head) - Asos
Thanks for reading you lovely lot, let me know what you think via the comment section or feel free to tweet me any time. If you're interested in Missi clothing then you can check them out on
facebook
,
Twitter
and instagram (@missiclothinguk).