I've gone all elephunk on you for this outfit of the week post. Check out this very cute elephant and ethnic print dress with some cheeky cut out shoulder action. It's a beaut of an eBay dress but I cannot take the credit for finding it. I saw it on another bloggers wishlist and promptly followed the link all the way to the checkout (if it was you whose wishlist idea I nabbed then sorry). I'm not usually an animal motif kinda gal and if I do go for a little animal in my life then it tends to be of the giraffe variety, loves em I do!! But the colour combo and style of this dress had me cooing so naturally I had to have it in the drobe. Word of warning if you're going to follow suit and purchase this dress be prepare to have the mother of all battles getting it on and off. It has no stretch and no zip/buttons etc so you literally have to squeeze and squash it over the boobies. Every time I wear it I panic that it won't come off and the boyf will have to cut me out, but fear not it can be done ladies.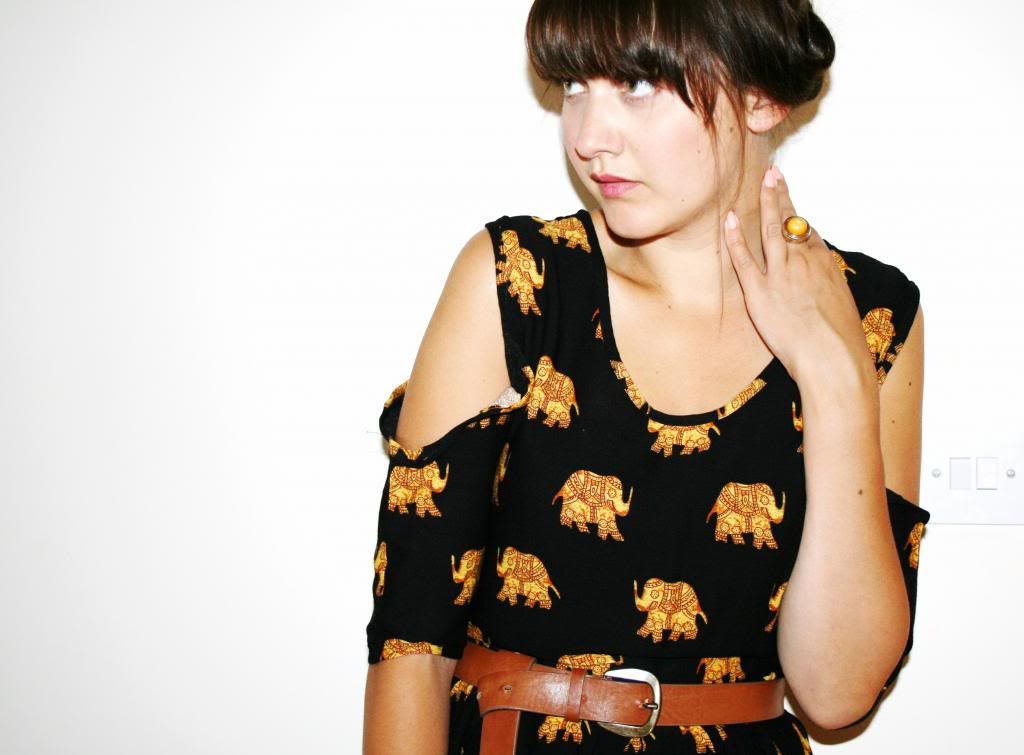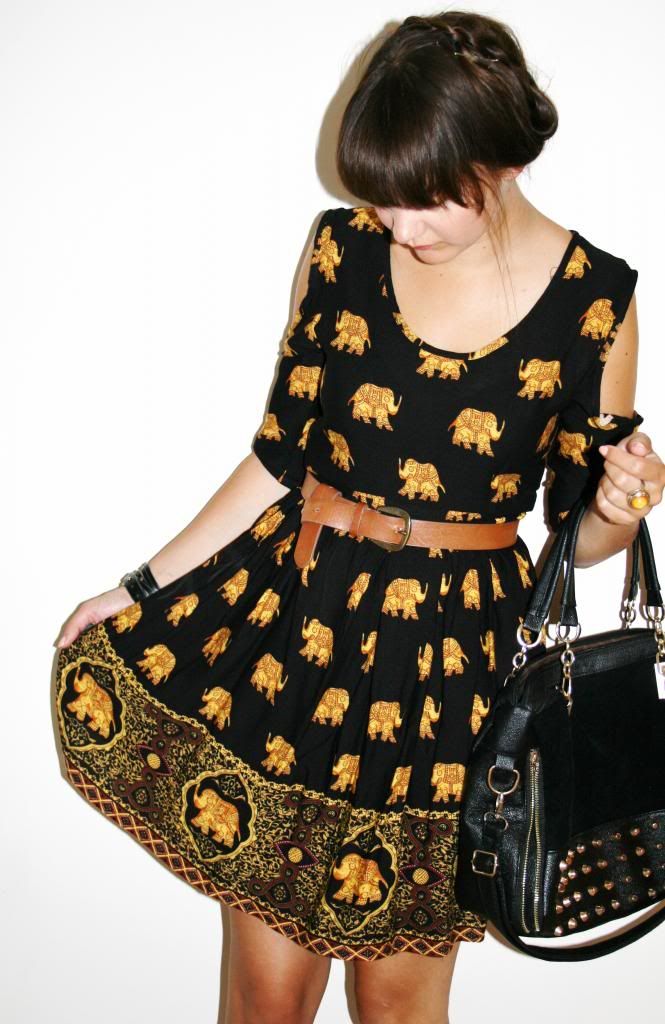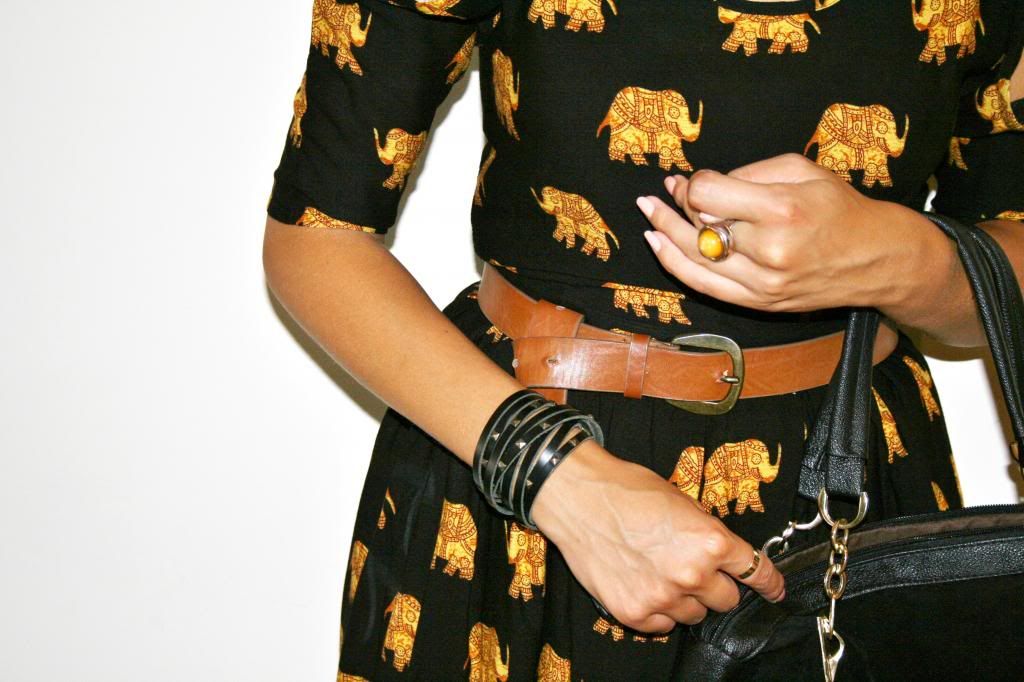 Dress - eBay // Belt - Primark // Bag - eBay // Shoes - Primark (similar here) // Ring - H&M // Wrap bracelet - H&M
My plan was to wear this outfit to a friends birthday BBQ yesterday but it wasn't as sunny as I hoped so I switched to something a little warmer. Luckily its a beaut of a day today so I am wearing it right now as I type. I've teamed it with simple tan accessories. I didn't want tan overload so went with my black studded bag, which is another bargain eBay find (serious habit). My little tan loafers are a couple of years old but sooooo comfy and they pretty much go with everything. I've added some funky accessories too, check out the statement ring and wrap around bracelet. Please excuse my messy hair it wasn't looking its best so just shoved it into a quick up do for these photos. Right I'm off to read my book in the sun and nurse an unwanted hangover with lots of coca cola.
Thanks
x
Twitter
//
bloglovin
//
Instagram
Online Jewellery store
Henryka
have been having fun
raising Money for Children In Need 2013!
The staff took part in their very own Stars in Their Eyes! The videos are now live so go
Watch them and vote for your favourite
here
.
T
o donate to the very worthy cause click
here.