Howdy readers, another week another outfit to show you all! I haven't actually worn this one yet but can't wait to try. The print on this lovely shirt is quite spectacular, its kind of snakeskin/cobweb/ watercolour effect and the colour combo is lovely. I love the contrasting black collar and button line down the front and its the perfect sheerness to not wear a vest underneath (no getting hot and sticky here, thanks). I'm wearing it with some little leather look shorts from eBay. I've wanted a pair for ages but wasn't keen on them being too short or too tight so I took a chance and ordered a black pair and red pair for a fiver each and they're great. They're short but not tight and they have an elasticated waist, yay! Hello again gorgeous Zara messenger bag and welcome to my new amazing chunky cut out buckle boots.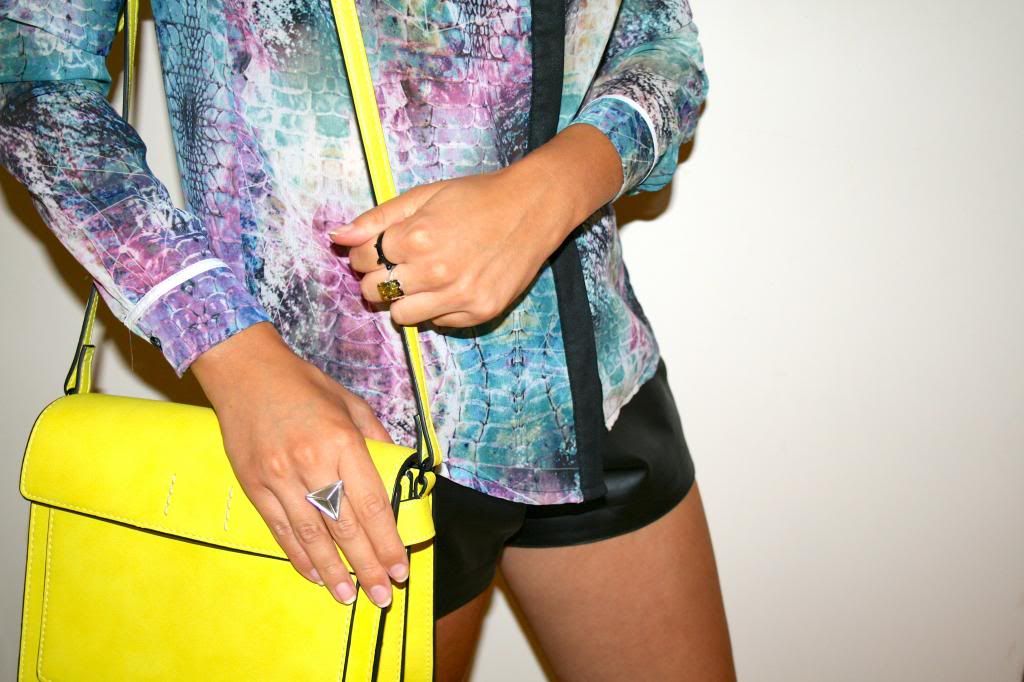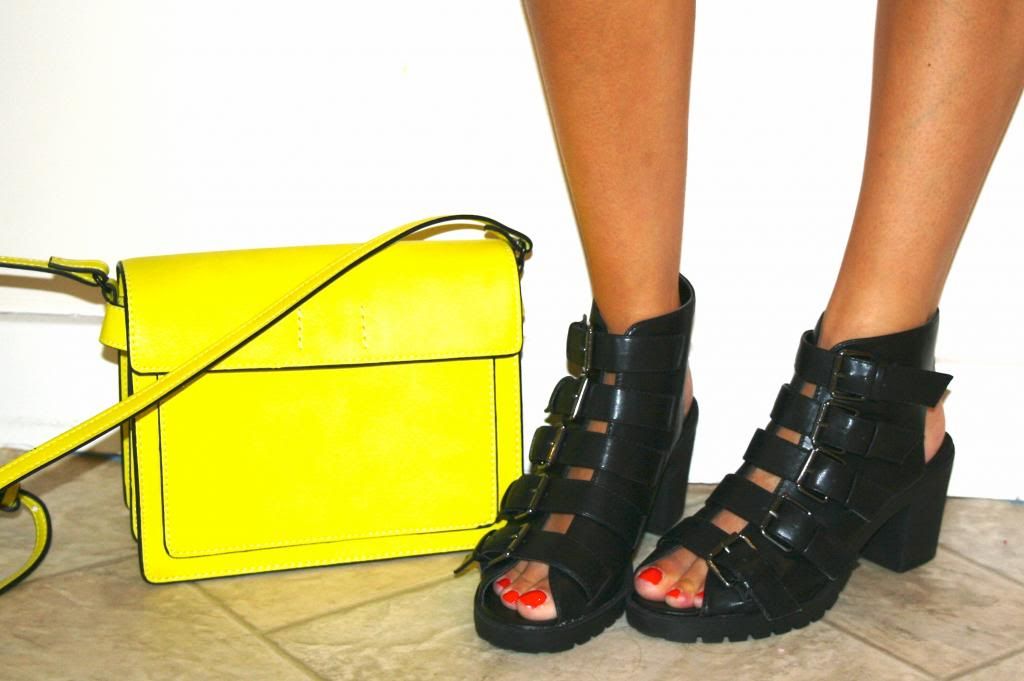 Shirt - c/o Missi clothing* (no longer online) // Shorts - eBay // Bag - Zara // Boots - Matalan // Rings - New look (Silver triangle), Primark (Black spikes), c/o Henyka* (Green Amber Square ring) // Chain necklace - H&M
How gorgeous are these boots from Matalan? I was lucky enough to nab them for £10 in an online offer. They're very similar to the ones on a recent
wishlist
of mine so I'm extremely happy to have found a similar pair for a much better price (ever the bargain hunter). I wore them out this week to mine and the boyf's anniversary and I have to say they are incredibly comfortable albeit quite sweaty, euww!
Hope you like this outfit, let me know in the comments section and you can tweet me too.
Kylie
x
Online Jewellery store
Henryka
have been having fun
raising money for Children In Need 2013!
The staff took part in their very own Stars in Their Eyes! The videos are now live so go
watch them and vote for your favourite
here
.
T
o donate to the very worthy cause click
here.