Hi friends, I'm too excited that its a bank holiday weekend and I'm loving life because of it. My weekend started with an impromptu trip to the local pub on Friday evening. Too many wines were consumed resulting in a very fuzzy Saturday which was cured with fresh air and hash browns, yumminess! This gorgeous monochrome dress was my choice of attire for the said trip to the local. Worn with my favourite neon Zara bag and my amazing cut out buckle boots from Matalan. I bloody love this dress from
persunmall
, it looks kinda causal due to the t-shirt style neckline but the material makes it seem more of a dressy dress too (does that make sense)? It is quite short but that also means it can be worn with leggings or skinnies or even tucked in and worn as a top with some high waisters. Monochrome is always big in the fashion world and it looks perf with a scatter of neon accessories.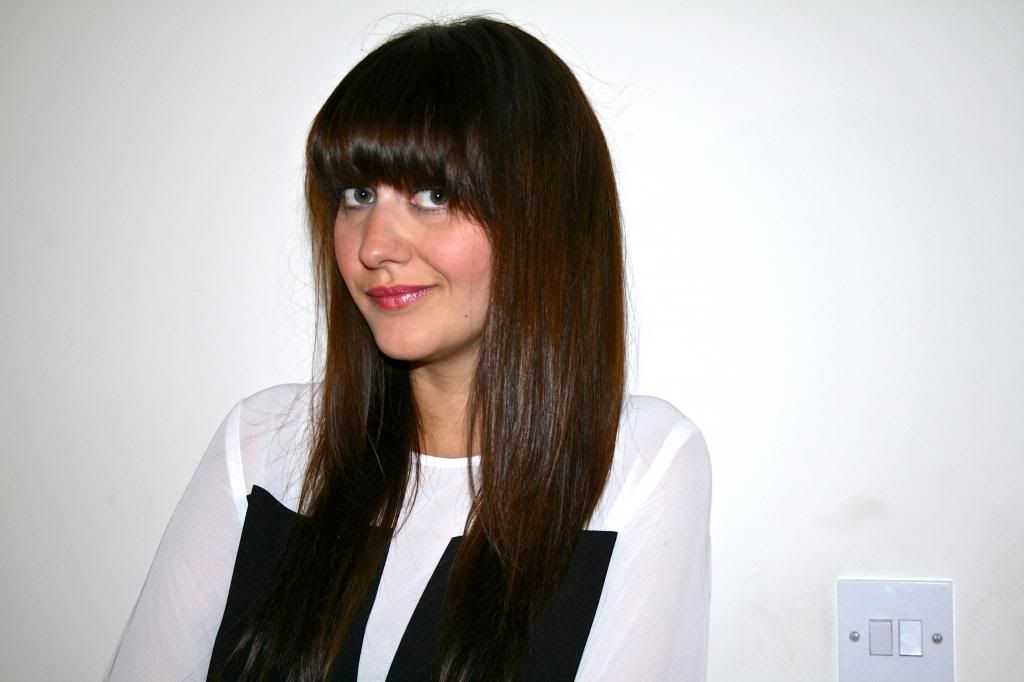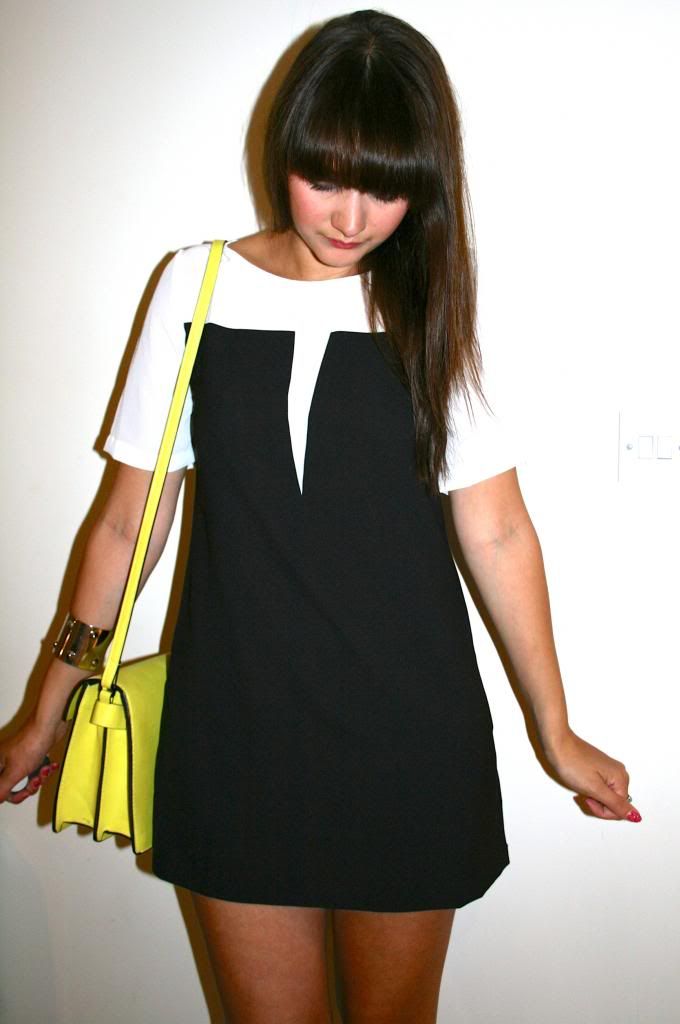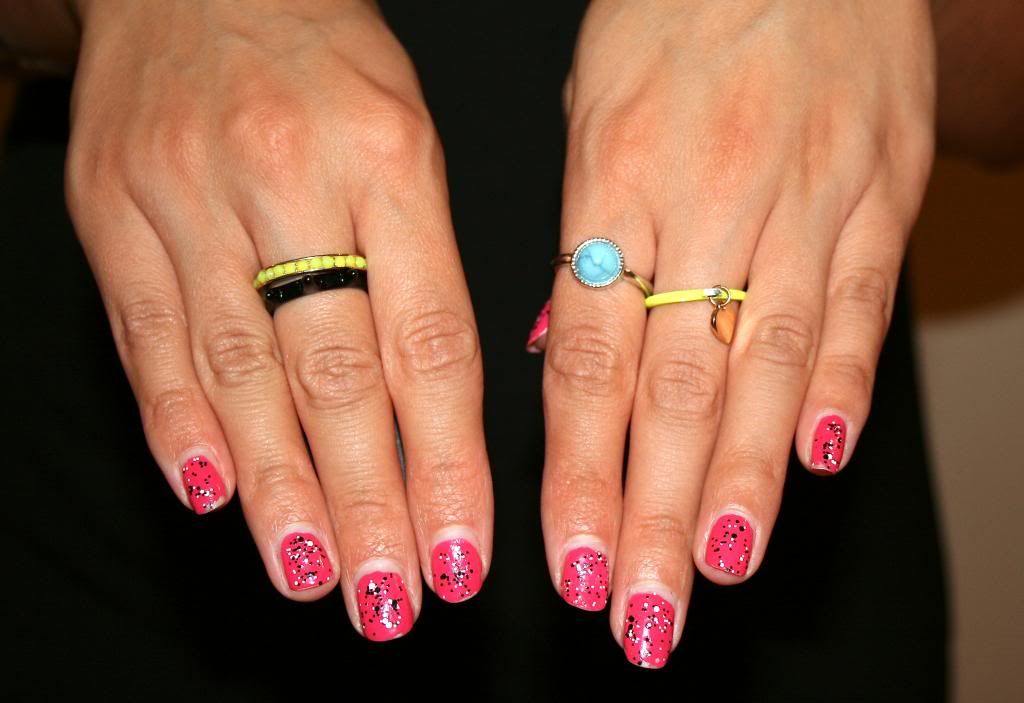 Dress - c/o Persunmall* // Bag - Zara // Boots - Matalan // Studded cuff - H&M // Rings - Primark
So much love for these boots I can't even explain, and you know how much I love my Zara bag as its in nearly every outfit post! Someone did comment on this outfit saying I looked quite 80s! I'm not sure I look 80s but I am sure I love this outfit.
Now I'm off to enjoy the rest of my long weekend, heading out again tonight to meet some old school chums and then heading to a beer and cider festival tomorrow for music and dancing and right now I've persuaded the boyf to take me shopping!! Hope you're all enjoying your weekends, let me know if you like my outfit, comment , tweet or pop on over to my instagram (direct links below).
Thanks
x
Online Jewellery store
Henryka
have been having fun
raising money for Children In Need 2013!
The staff took part in their very own Stars in Their Eyes! The videos are now live so go
watch them and vote for your favourite
here
.
T
o donate to the very worthy cause click
here.