So I didn't get to go to London Fashion Week over the weekend or this week but I've been enjoying all the pictures on twitter, Instagram and blogs! I find LFW a great source of inspiration for future outfits and ignites my need for a shopping trip pronto. One day I will go to wander around outside Somerset house and perhaps spy on some of my favourite bloggers.
On Sunday I pretended I was actually going to LFW and this is what I would have worn had I jumped on a train, instead I did the weekly shop in Tesco and then headed to a 60th birthday celebration (oooo party times)!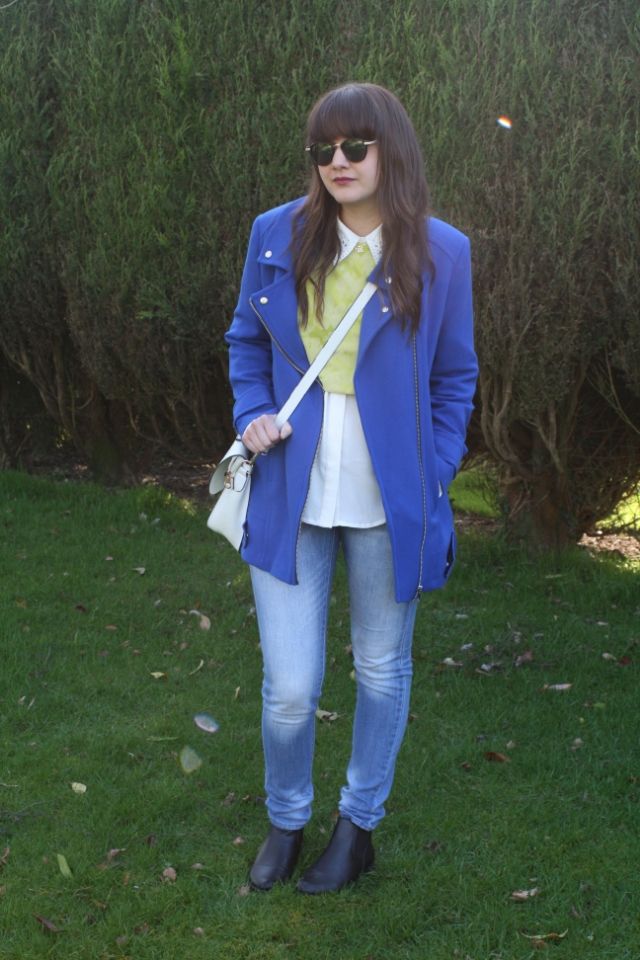 Coat - Tesco // Shirt - Primark // Crop top (worn over shirt) - Asos // Jeans - Primark // Chelsea boots - George@Asda // Name necklace - H&M // Sunglasses - Camden market
Love a bit of layering at the moment and this is a perfect way to wear a crop top in the winter! How cute is my little name necklace? I found it in H&M and it comes with all the letters of the alphabet so you can have your name of choice, although if you have two of the same letters in your name then sorry you're screwed! P.S. Loving my hair in these pics, hello perfect fringe, you almost never happen!
Hope you like my almost London Fashion Week outfit, let me know your thoughts in my comments.
Thanks
x