Helloooo, its Sunday which means another outfit of the week for y'all. This one I wore a couple of weekends ago to pop to the local and watch some friends play in a band. It was too cold to wear a nice dress or skirt so I opted for jeans and this amazing checked t shirt from Asda. I love monochrome checks on clothes at the moment, I think they look so crisp and smart. Wearing my fav coat again and I re-discovered some lovely velvet wine coloured wedged booties in the back of my wardrobe, which add a great flash of colour to the whole outfit!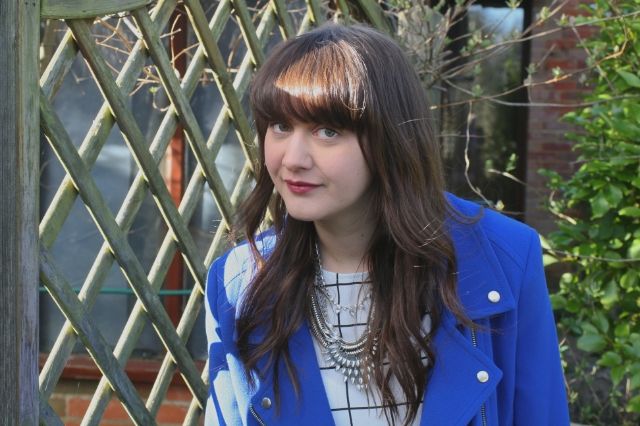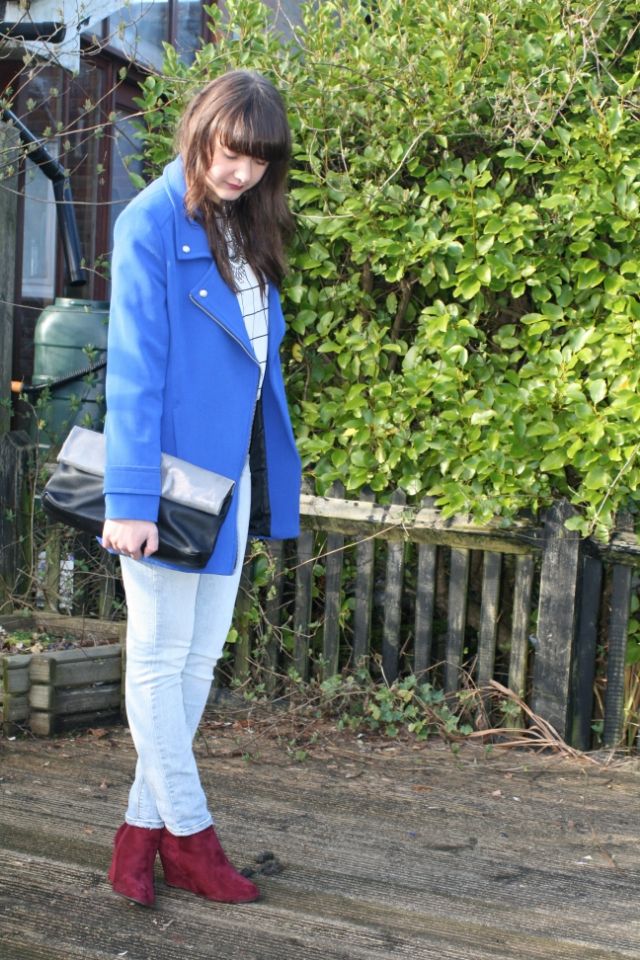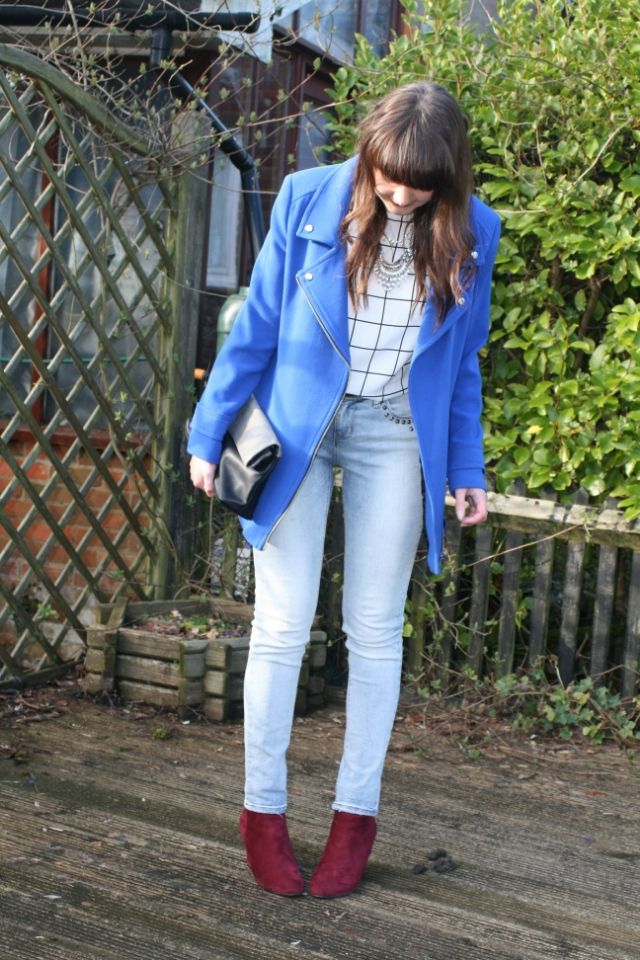 Coat - Tesco // Top - George@Asda // Jeans - Primark // Necklace - H&M // Bag - New Look via ASOS // Boots - Not sure?
Guess what? I had my first wedding dress shop experience yesterday... well not really as the evening dress shop only had a tiny selection of dresses so I tried on five different styles just to see what they were like! And it turns out I don't really like wedding dresses, ha! They were all very pretty but I just don't get it!!! They were too big, too poofy, too stiff, heavy and formal for my liking. I definitely need something more floaty and free (you know what I mean?). I'm heading to a proper bridal shop next Saturday so hopefully I can get a better idea but I'm definitely not your traditional wedding dress kinda gal. I'll probably end up in a simple maxi dress from Primark knowing me, tehe!
Hope you like this outfit, anyone else loving monochrome checks at the moment and digging out old shoes from the backs of wardrobes?
Thanks
x
twitter //
bloglovin
//
Instagram