How awful has the weather been...? Luckily I managed to sneak in some outfit shots in-between showers. This is what I wore on valentines day (night) when I cooked a lovely meal for the boy. I don't usually go for tacky heart or lip motifs on clothes but I love this little lip print t-shirt I spied in Primark on a shopping trip I had with my mum on Friday (despite the weather).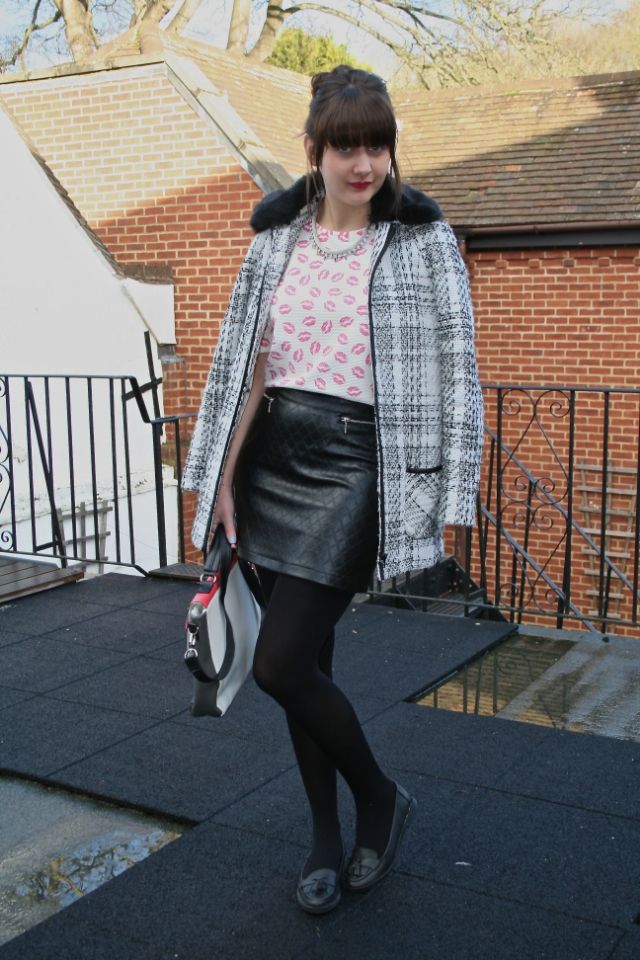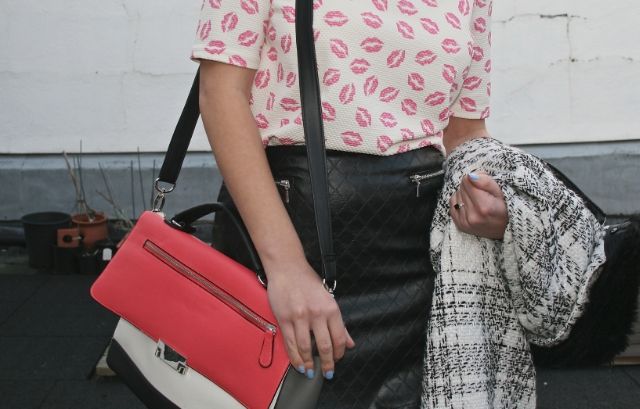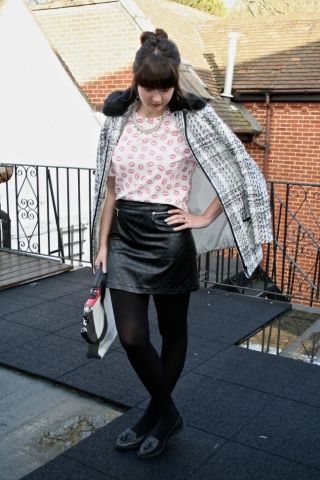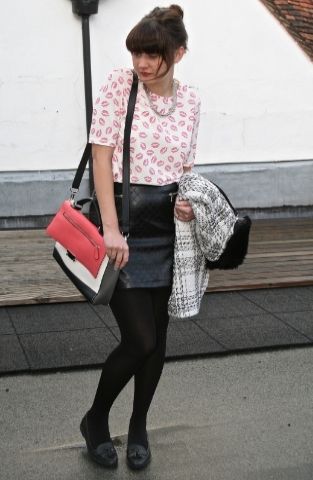 Everything from Primark (even the tights) #sorrynotsorry
I love the texture on this t-shirt. Its actually a crop top but it looks much better tucked into the leather look skirt. I adore the cute loafers and have been after a smart but easily wearable pair for a while and Primark have come up trumps again. I love the bag too but its quite thin so you can't really fill it up much and you can't go wrong with a silver spike necklace can you.
My week off is finished now, waaaaa! But I managed to make all my wedding invites, trial some paper flowers perhaps for the tables and even baked scones (yum) and cake pops, but I dropped these on the floor before they were dry (not so yum). I had a great shop with Mum and brought most of Primark (see above) and I've booked some wedding dress appointments the first of which is on Saturday, eek! So I definitely made the most of my time off.
Thanks
x
twitter //
bloglovin
//
Instagram