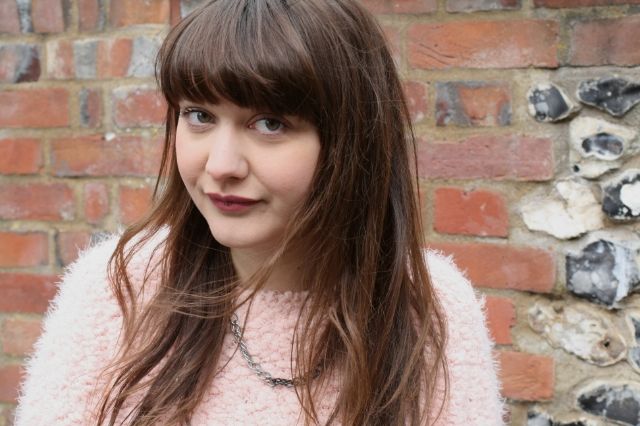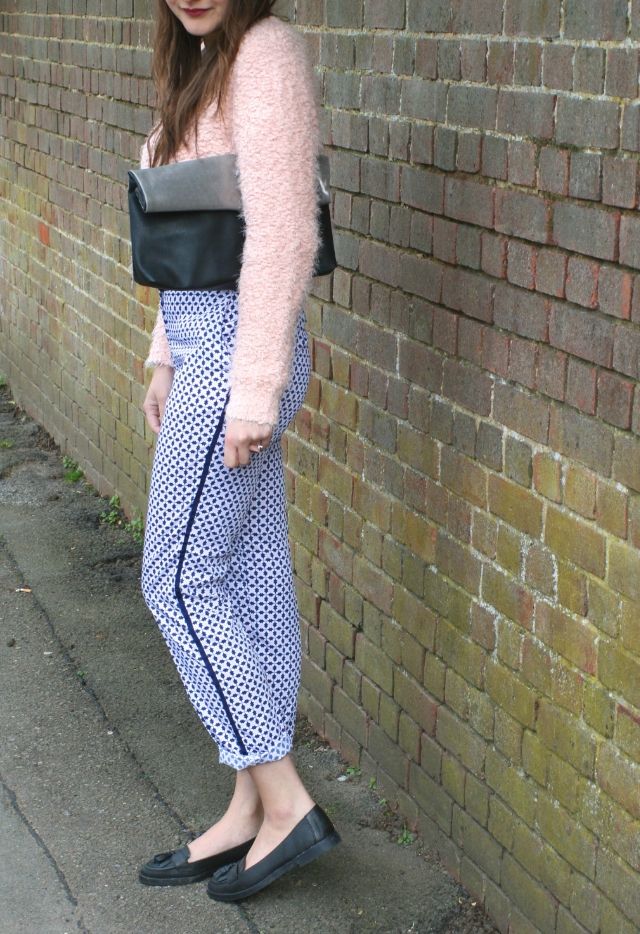 Jumper - F&F At Tesco // Trousers - H&M // Bag - New Look via Asos // Loafers - Primark // Necklace - H&M
Hey kids, a very cutesy outfit of the week today. I wore this out last night, although with heels not these loafers. I think it might be my new favourite look, even though the boy said I looked like a pink sheep. I love these trousers, the print is amazing and actually has a subtle pink in the pattern, which you can't see, so they go perfectly with this amazing cropped fluff ball of a jumper which leapt into my Tesco shopping trolley last Saturday!!
I've had a busy week at work this week and actually got a promotion to assistant manager, which is good but a little daunting. But a pay rise is always appreciated what with the wedding day looming! It'll be another busy week this week and I have a presentation on Thursday for uni which I'm already scared about . Head back here on Wednesday for a nice spring wishlist post (becoming obsessed with pastels again).
Thanks
x