As you probably all know I'm getting married this year and have recently found my dress. Now the trouble is I need to be able to fit into this dress in November. At the moment the dress fits perfectly so I can't get even a tiny bit bigger. The dress is also quite clingy so although it fits really nicely I would personally feel more comfortable if I toned up the old belly area.
So I was pleasantly surprised when I got an email asking me whether I would be happy to show my readers some lovely sports gear. Now a girls gotta look good while she attempts to work out right? So cue very cute pink running top and even cuter pink trainers.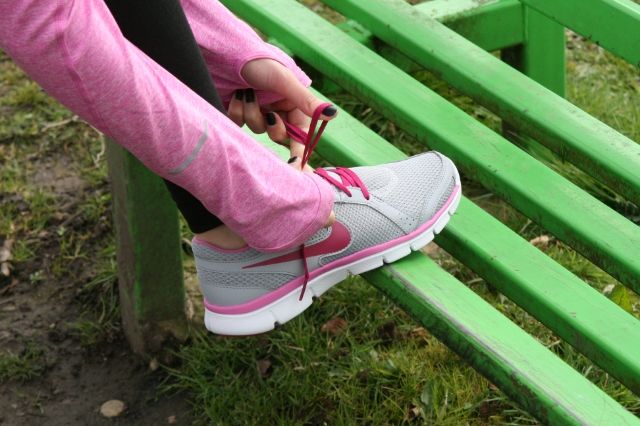 Nike running top and nike running shoes - c/o
SportsShoes
*
The top is lovely and light and zips all the way to the top and in the bottom picture you can see it has some thumb holes in the sleeves, honestly I'm not entirely sure why this is but I like it. The trainers are amazing, they're light and airy and great for any kind of sports you might be doing. ( find them
here
). And if my exercise regime falls flat (it probably will) then I know I can wear these just generally because they're very pretty. So the plan is to eat better, she says having just eaten pizza, (but it is two for Tuesday today) and I plan to run 3 nights a week when I'm on an early shift and do some tummy toning exercising at home when I'm on a late shift, wish me luck!!
Thanks
x