Hello, I had the most awkward blog photo taking session while having these pictures done. Since doing my pictures outside I've been pretty lucky and not had people watching but this morning it seemed like everyone had been given an invitation. I hate it and get really annoyed even though I know I would stare if I saw someone doing it. Anyway I managed to get the pictures in the end, which I'm glad about as I've been dying to show you all this gorgeous jumpsuit from
mystyleunion.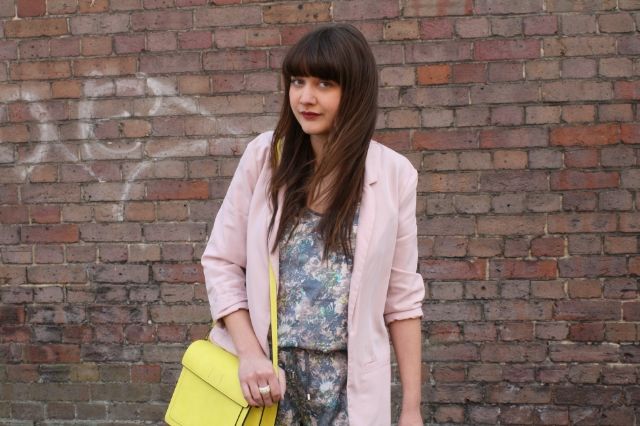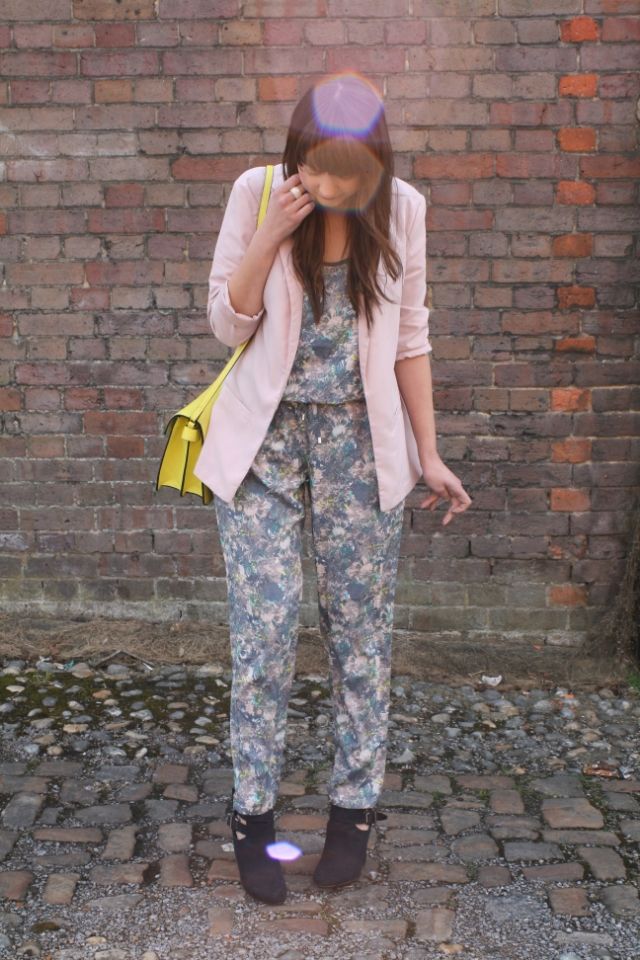 I love jumpsuits at the moment (and have another blue leopard print wide legged one to show you all soon) and this one is perfect for spring due to the pastel hues and light material. I've dressed it up with a blazer and heels for this shoot but have also worn it out with my leather jacket and flats for a more causal daytime look. I can't wait to wear it on holiday in June, it'll be perfect for a evening stroll in Portugal.
Hope you like it, if you do then comment... no one seems to comment anymore, waaaaaah!
Thanks
x
twitter //
bloglovin
//
Instagram