Check out this cute little coat. Its so cosy and fleecy inside and the furry collar is to die for. I feel a little 60s or 70s in it because of the collars. I decided to casual it up in jeans and high tops. I've been trying a out a little beehive do lately and I don't think I'm doing to bad actually, it needs a little neatening up but considering I've never beehived before I'm pretty happy.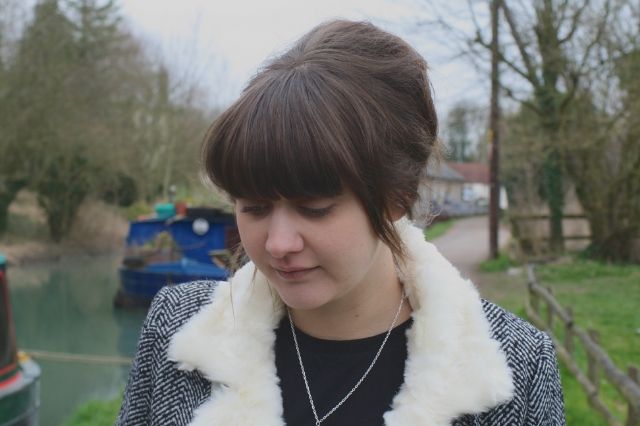 Coat - c/o Fashion Union * // Jeans - Primark // Tshirt - Primark // Shoes - Primark // Necklace - c/o Daisymaejewellery * // Bag - bango mango
These pictures were taken last Monday as the boy and I had the day off to give notice of marriage (yes we are officially allowed to marry now). Afterwards we had a pub lunch and a little stroll along the local canal. As the weekend had been quite warm and sunny we thought it would be a nice sunny walk but it was bloody freezing so please excuse the 'I'm very cold' poses.
Do you like how I styled the jacket? What else could I wear with this cute jacket?
Thanks
x