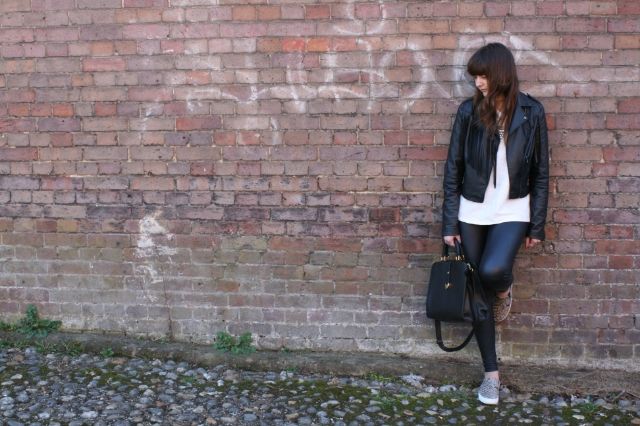 Casual outfit for you all today. This is something I wore all of last weekend for pure comfort. I went on a course for work and then slobbed about at home so I didn't need to dress up. But I think the fact the leggings are shiny makes it seem like I made a bit of an effort. As the sun was shining I was able to put the winter trainers/boots away for a bit and wear my new slips ons. I know every blogger and her dog has jumped on the cute slip on trainer band wagon but they are nice aren't they? And these snake skin ones from H&M are the coolest of the cool FACT!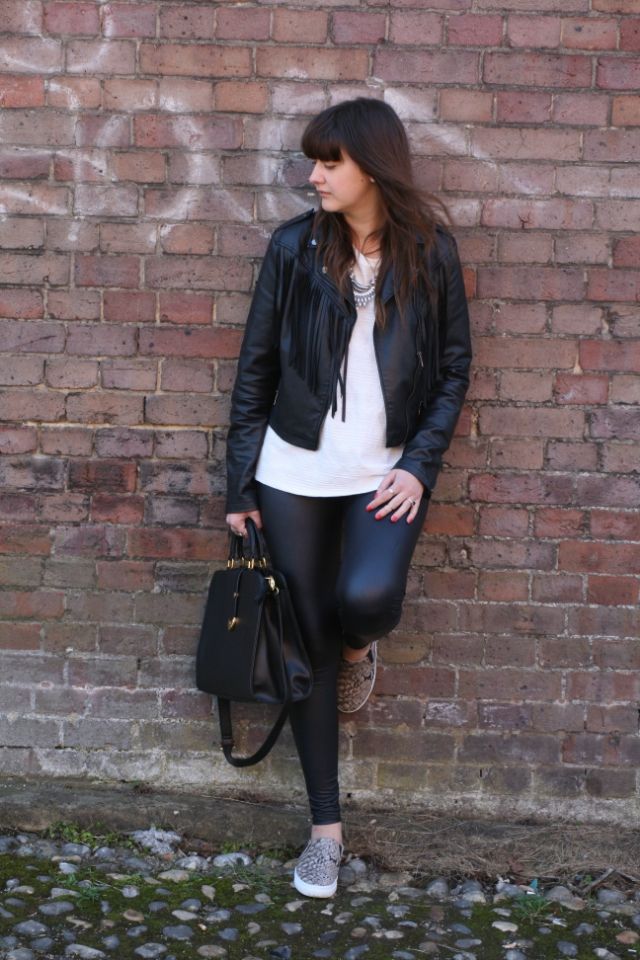 Jacket - Primark // Jumper - H&M // Leggings - Primark // Shoes - H&M // Necklace - H&M // Bag - ASOS
Guess what....? I have my wedding dress! I ordered it kinda knowing it was the one but needed my mum and two bridesmaid to confirm it. So yesterday I paraded around my Mums house showing them all and they loved it too. So now I need to stop myself from looking at any more as I don't want to confuse myself. Now its time to buy shoes and accessories and sort out my bridesmaid, such fun!
Thanks
x
twitter //
bloglovin
//
Instagram