Having been constantly thinking about my wedding dress lately (I have ordered one and will be picking it up from the shop on Saturday so fingers crossed its perfect otherwise I'll be returning it and going back to the drawing board) I now need to start deciding on hair and accessories. I can't really make a final decision on these things until I'm absolutely sure about my dress... but heres a few ideas that have been floating around my head and numerous Pinterest wedding boards of late.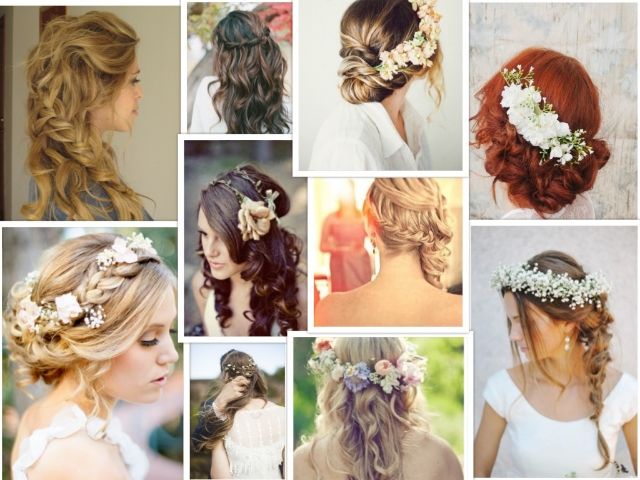 ALL IMAGES FOUND ON PINTEREST
I definitely don't want a veil so I'm quite taken by the idea of having some kind of flower crown, clip headband detailing. I always thought I wanted my hair long and down with some kind of plait or braids involved somewhere but I think the dress will probably have some kind of back detail so obviously that needs to be shown off. I think a loose up do might be the best way to go... what do you all think?
Thanks
x
twitter //
bloglovin
//
Instagram