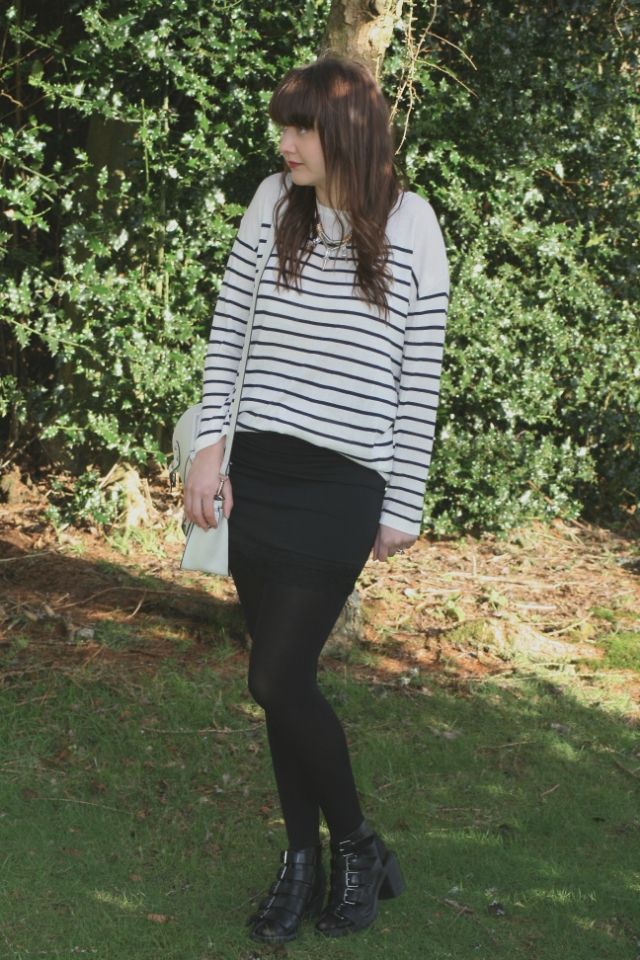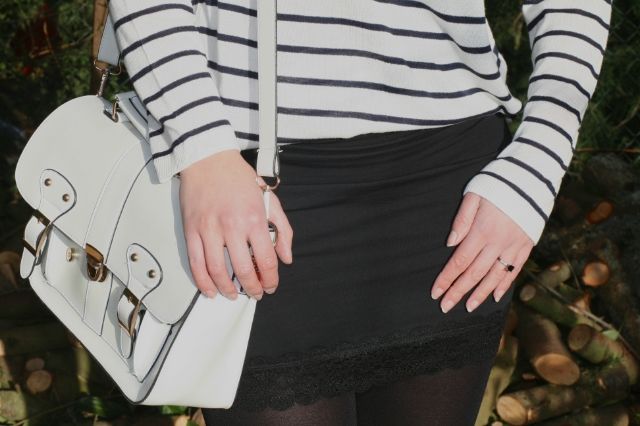 Jumper - H&M // Skirt - H&M // Necklace - New Look // Bag - Bango Mango // Shoes - Matalan
I'm writing this with the sun shining and it feels gooooood! Having said that I've seen a lot of people in shorts, vests and short sleeves on this sunny Sunday and I'm sorry people but come on... its not even spring yet! I definitely still need a jacket despite the warmer sun. My outfit of the week post is a little ensemble I wore last night, fairly casual and to quote my fiancé ''Can I say you look a little bit grunge in that outfit'' Yes, yes you can! It is a little grunge and I like it that way. The skirt was a bargainous £3.99 from H&M (loving that shop at the mo). Every girl needs a little black tube skirt and I love the lace detailing on this one. Every girl also needs a breton style top in their lives too, they're just perfect for all outfits and occasions and they look so fresh and preppy, don't cha think?
Hopefully this lovely weather will stay with us for a while, I'm hoping tomorrow will be nice as the boy and I have the day off work. We have to go give notice of marriage (oooooo how grown up) in the morning then perhaps a little stroll by the canal or something in the afternoon. In the evening we're heading out for a meal with both sets of parents. They have met a number of times before but this will be the first collective meal out together so I expect lots of wedding talk will be had.
Hope you liked this outfit, let me know as usual in the comments
Thanks
x