Hello, how do? It's March yay! I love getting January and February out of the way, they're such dreary months, aren't they? So now it's officially 8 months to the wedding, eek! We really need to start confirming plans and I need my dress as soon as really because I can't sort my bridesmaids out until I know what I'm wearing. I went wedding dress browsing with my Mummy again yesterday and it was a much better experience then the previous time. The lady was so much more accommodating to my vision and I chose 6 dresses that I liked the look of and kinda went from there. I'm not sure I found the actual definite one but there were 3 options that I loved very much so I'm going to go back and try them again with my bridesmaids in tow so they can give me there opinion too. I feel so much more relaxed about it now I know there are some dresses I like enough to wear, whereas last week I came away hating wedding dresses....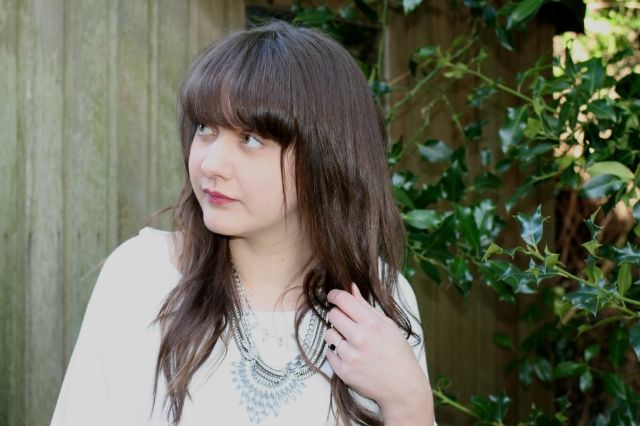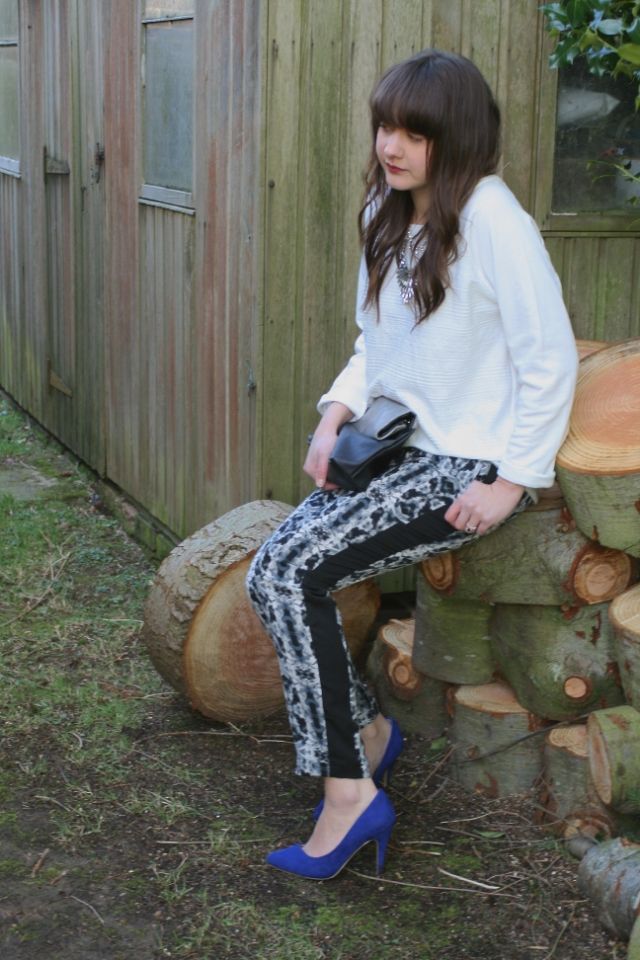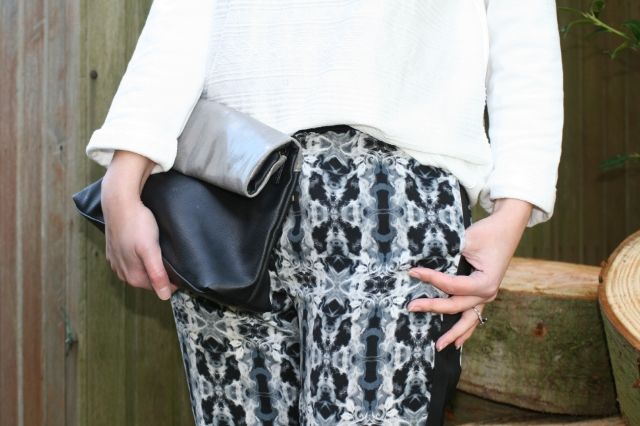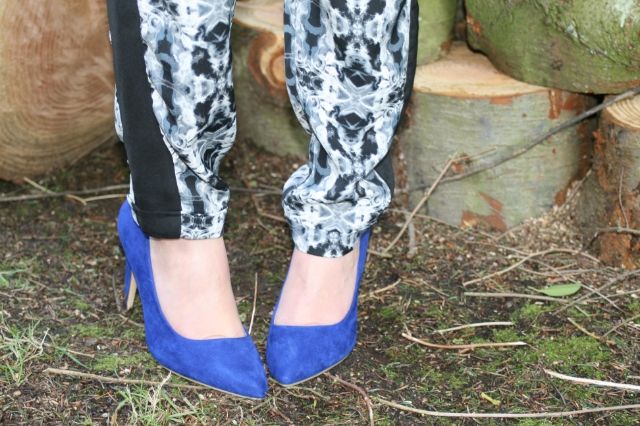 Jumper - H&M // Trousers - Primark // Shoes - Dorothy Perkins // Necklace - H&M // Clutch bag - New Look via Asos
Todays outfit is something fairly casual I wore out on Friday night to a meal with my gals. I was planning on eating lots (which I did) so comfort was a must. I instagrammed a picture saying 'wearing my pyjamas out tonight' as these loose fitting trousers do remind me of some pjs. They're not actually pjs but they are very comfy, I love the mirror/ink print and they have a slight blue twinge in real life, which doesn't really show well in these pics. My Mum brought me these gorgeous blue shoes for Christmas which is brave of her, but I love them.
Thanks for reading guys and gals.
x
twitter //
bloglovin
//
Instagram