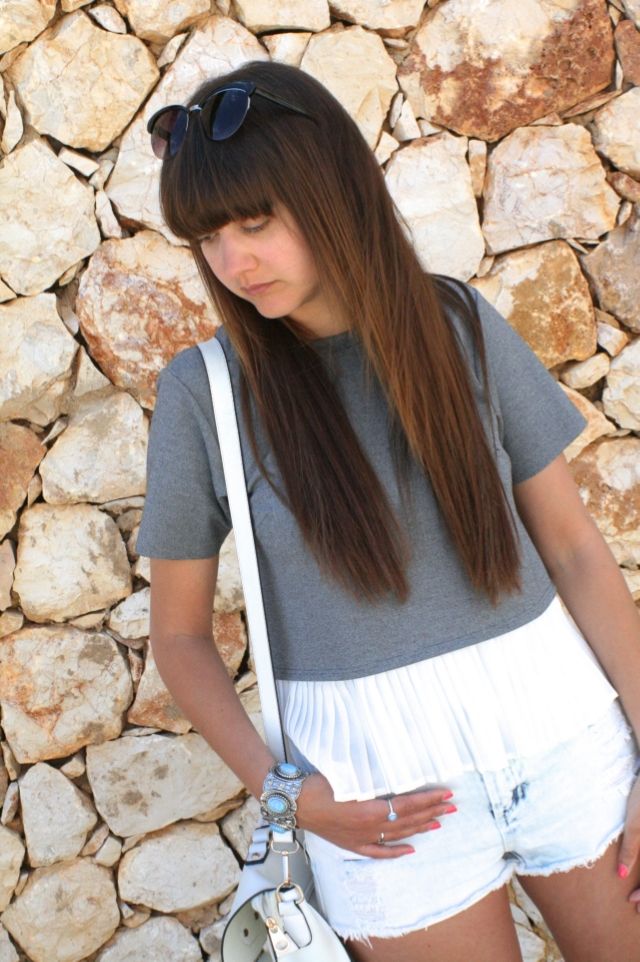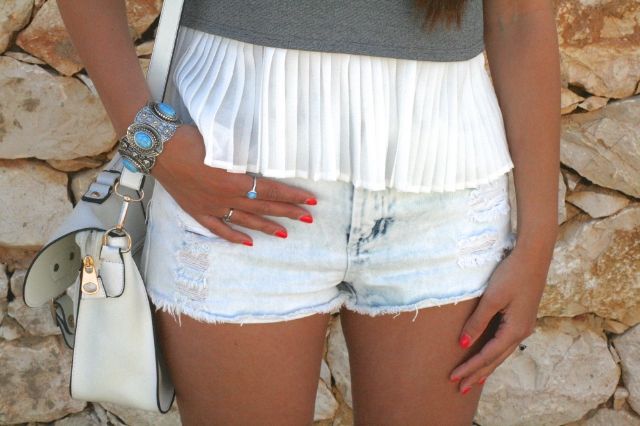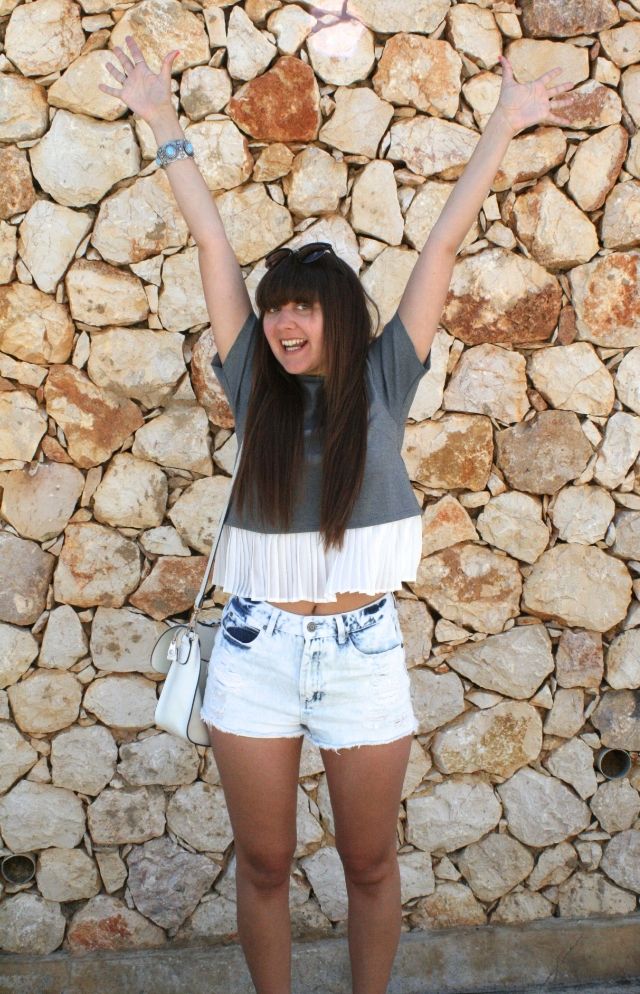 Top - Topshop // Shorts - Primark // Bag - ? // Sandals - Tu at Sainsbury's // Bracelet and ring - Primark
I think this might be my favourite outfit of the holiday. Theres something very casual yet well put together about it all from the cute top, funky shorts and cheap yet expensive looking bracelet. The shorts are very short for me... I'm quickly heading to the thirty age mark so don't feel bum shorts are appropriate any where but in a hot country, where it doesn't count right?
I love this cute top as well and intend to wear it to death this summer (if the weather permits) cue black jeans and heels combo or midi skirt and canvas pumps!
Do you like this outfit as much as me?
Thanks
x