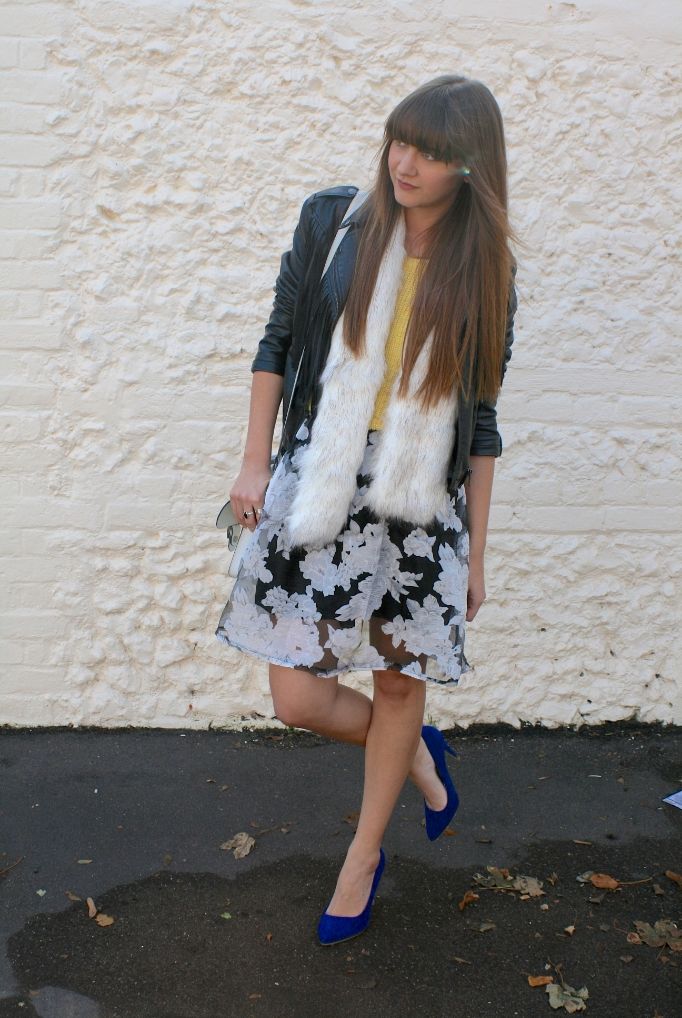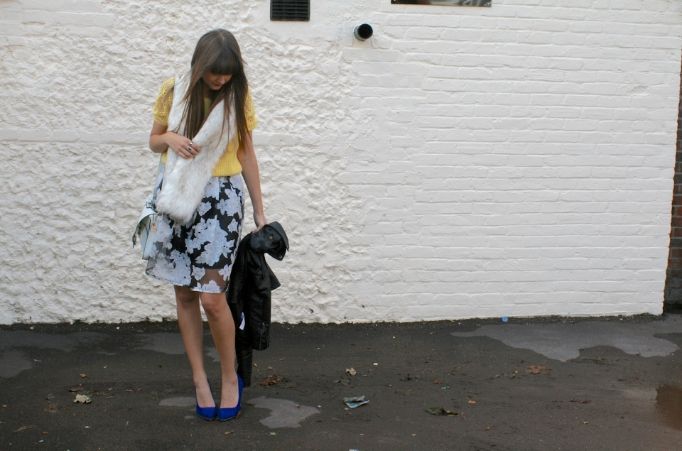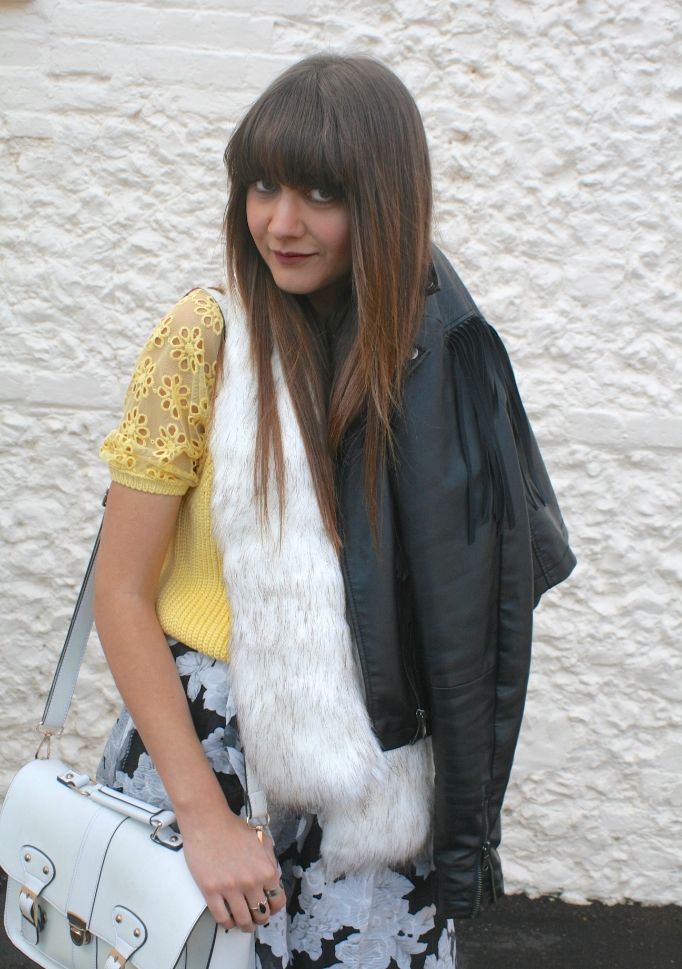 Jacket - Primark (old) // Jumper - George @ Asda // Skirt - c/o Blue Vanilla * // Shoes - Dorothy Perkins (old) // Faux fur stole - New Look
So I went glam last night for a friends 40th birthday party in London. We headed to the Old Bank of England pub, apparently were Sweeney T'odd and Mrs Lovell did their business. Amazing venue and great pies. The boy and I decided to head up to London early to have a drink or two to celebrate our last week of being 'singletons' and we ended up in Waxy O' Conners eating crispy squid and drinking wine. We then proceeded to get lost and was an hour late to the party, whoops. I'm rocking a gorgeous midi skirt from Blue Vanilla (see the last one here) and decided to add some colour to the floral monochrome with a bit of yellow and my fav cobalt blue shoes. Literally everyone commented on my faux fur stole from New Look (which I bought that morning) and I have to say I did feel rather special wearing it... so much so that I think I may be adding it into my wedding ensemble next Saturday... Yep this time next week I'll be a wife... eek!
Hope you like the outfit, let me know below.
Thanks
x