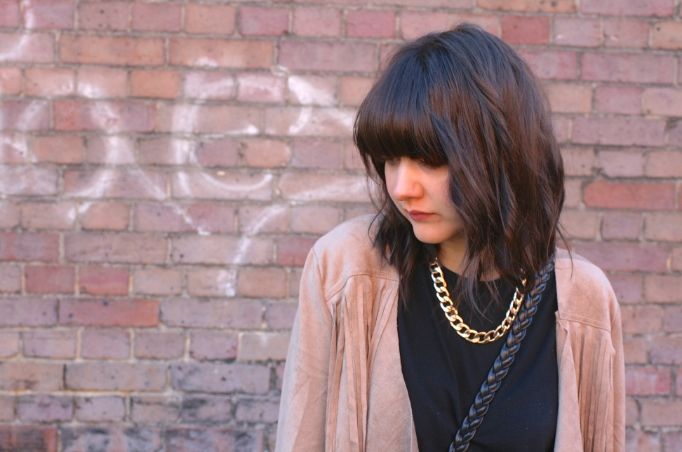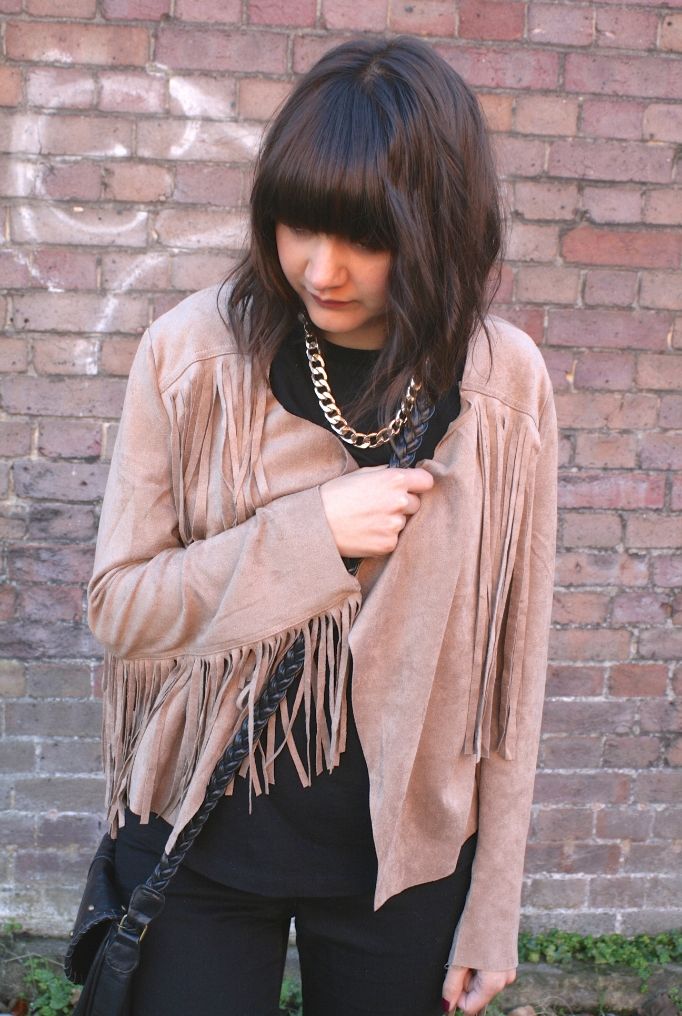 Jacket - c/o Celeb Look * // Tshirt - Primark // Trousers - H&M // Chelsea boots - George@asda // Bag - Primark (old) // Necklace - Claires Accessories
So after a two week blogging hiatus I'm back a married lady and with a new look. Check out the hair... Short and black, quite different for me but I absolutely love it. It feels so healthy and fresh. Our wedding, last Saturday, was amazing and couldn't have gone any better. The weather was incredibly hot and sunny for a November, and all our ideas and little quirks that made it personal to us worked a treat and everyone loved them. I managed to keep my dress on all day despite it being incredibly heavy and I got so many compliments (which I guess a Bride always does). Once we get the photos back I'll be sure to share a few on here for you all to see.
On to this outfit of the week. I got me another tasselled jacket, you all know I love my black leather one so when Celeb look contacted me I jumped at the chance to try out this camel tasselled number. Isn't it cool, very Kate Moss. I think it looks great with this all black ensemble and I've gone back to wearing my chunky gold chain over a black tshirt all the time. Hope you like the outfit, comment below as always.
Thanks
x