kinda trying the double denim today, although really its just a denim coloured blue shirt not actual denim but the thought was there right? i've also gone a little ott on the camel too but actually loving this look and felt very chic wearing it around asda on Saturday. wearing my fav ripped jeans again these may as well be glued to my legs at the moment, love them.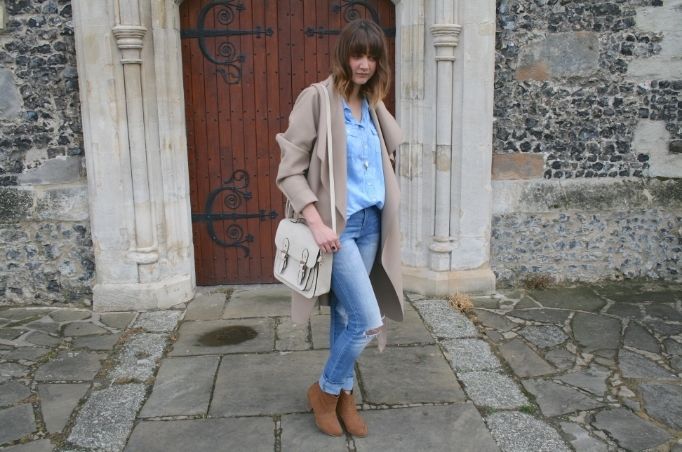 coat - krisp clothing // shirt - new look // jeans - primark // boots - new look (old) // bag - ? // necklace - h&m
i know this coat is a bit of a cliche blogger coat but it is amazing. it falls so nicely and looks so posh on every outfit i wear it with. although i'm looking forward to the warmer weather i'm a bit sad i won't be wearing all my favourite autumn/winter jackets again for a while. although lets face it i have plenty of spring/summer cover ups too.
thanks
x