as aforementioned in my previous outfit post, i recently had a birthday, which saw myself and the husband heading into london on saturday to see 'The Book of Mormon' we had a fantastic time and the show is hilarious! while there we had a wander round covent garden, ate amazing food and drank some yummy cocktails. . . perhaps being a year older isn't so bad after all. we had had such amazing weather the days leading up to our outing that we were sorely disappointed when we woke up to rain. my bag then broke on the way to the train station (after taking these pictures) and we had to get 2 trains and a bus because of maintenance work on the tracks. we though our trip was douse in bad luck but actually the sun came out, i brought a new bag once we were in london and the journey seemed quicker then first expected.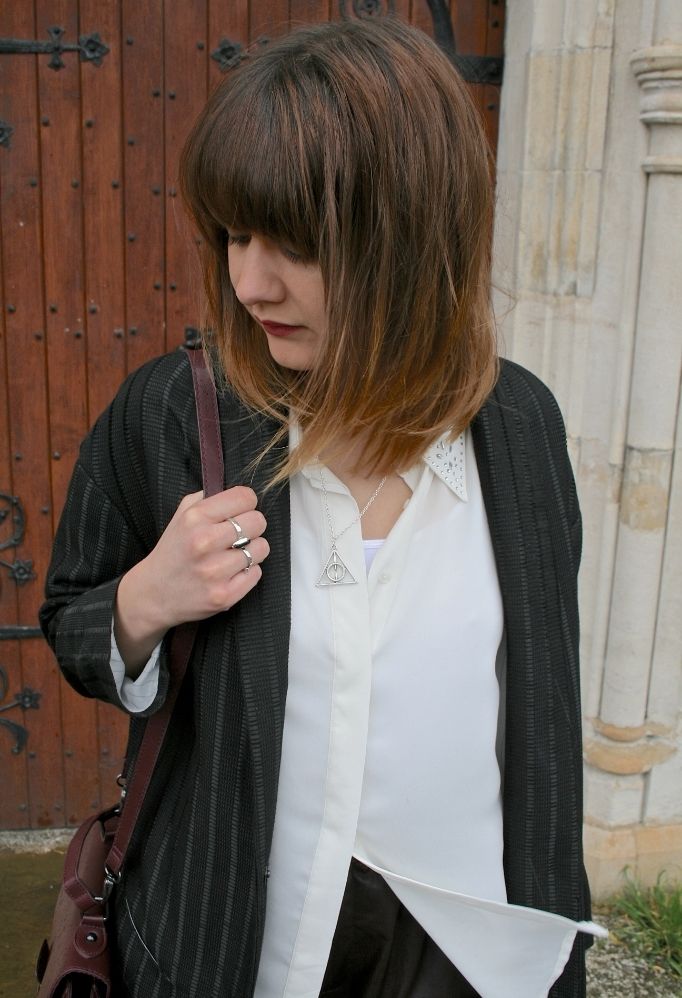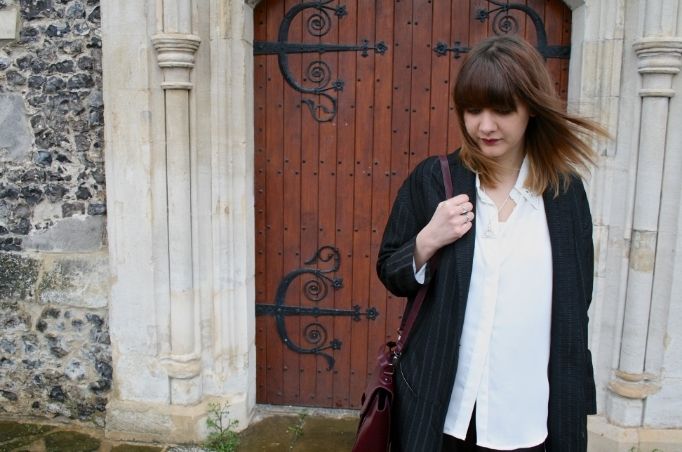 jacket - c/o another8 * // shirt - primark // trousers - zara // bag - primark (now in a random bin in london) // shoes - primark // necklace (old) - c/o daisymaejewellery *
so yeah the bag you see in these pictures is no more and is chilling in a bin in london but it did mean i could go shopping for a new bag (yay) and i got a lovely big white shopper bag from primark, i love it, so really this bag was meant to break on me!
thanks
x