another week is done and i'm a year older due to an unwelcome birthday on thursday. i never thought i'd be fussed about getting older but when it happens it kinda sucks. i won't be in my twenties for much longer and that makes me a little sad. on a more positive note i have fallen in love with the colour navy. these
hybrid fashion
trousers are gorgeous and so flattering. i know the 'rule' is don't wear black and navy together but i'm a big fan. i felt very chic and almost parisian in this little get up last sunday. the hair, might i add, is a little less parisian but hey it was a 'can't be bothered to wash it until later' kinda day.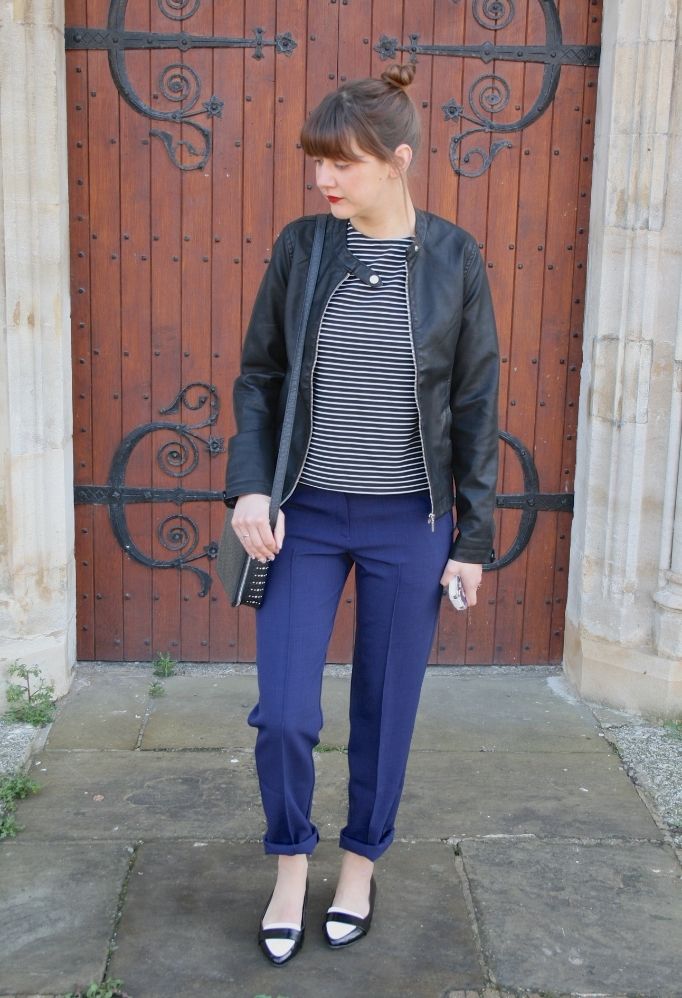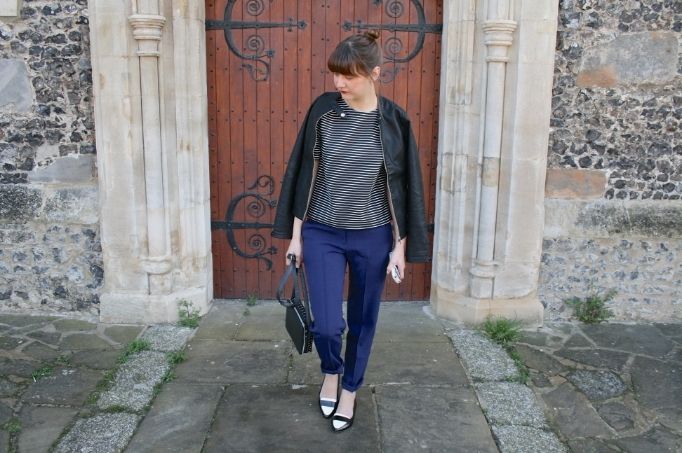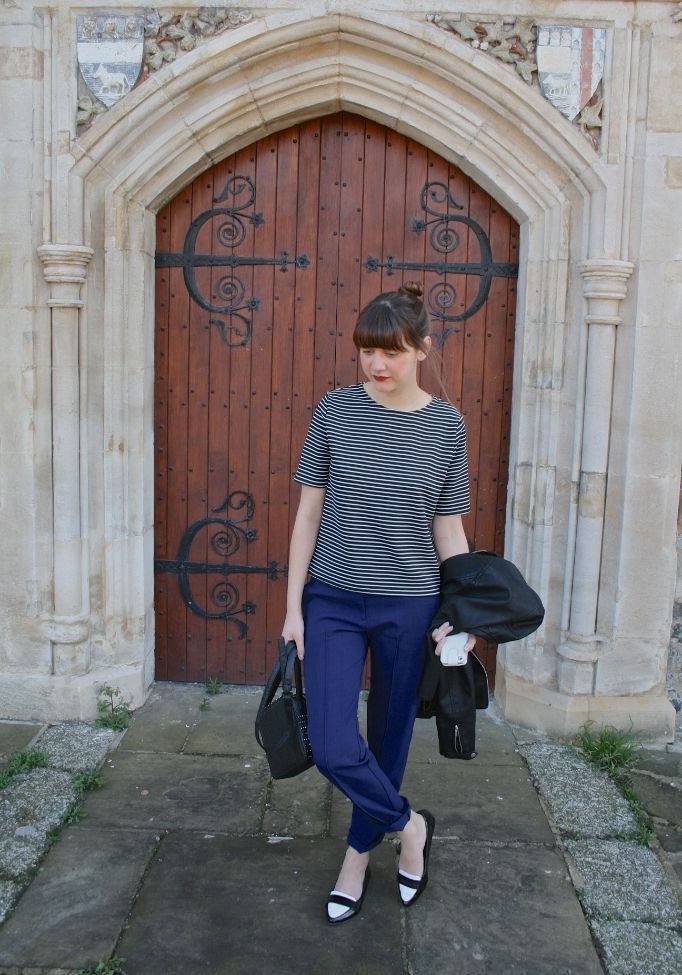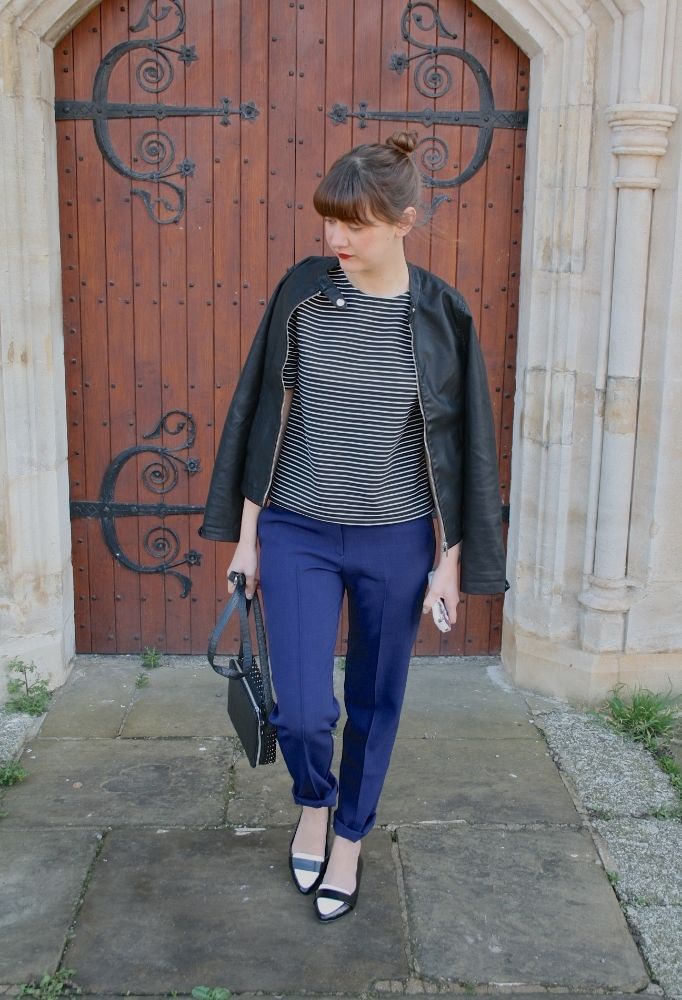 jacket - asos // top - primark // trousers - c/o hybrid * // shoes - f&f at tesco // bag - primark
also loving these little pointed monochrome flats. i'm excited for the weather to cheer up so I can start wearing more open shoes and sandals, i hate having cold feet so my tootsies have been firmly under wraps all a/w, come on spring warm my feet.
thanks
x