So a few weeks ago a very exciting email popped into my inbox from the people at John Lewis. They kindly offered to send me some vouchers so I could buy some brand spanking new Converse and then create a post to show you guys how I style them. Having looked in my local John Lewis I couldn't actually find any Converse so in the end I ordered mine from the website! They have a cute winter range at the moment with some fleece lining and leather look materials, very nice! I went for a gorgeous Maroon pair that have the classic converse look but have an exciting grey fleece lining, mmmm cosy! I'm absolutely in love with my new converse and this is how I've been wearing them this week.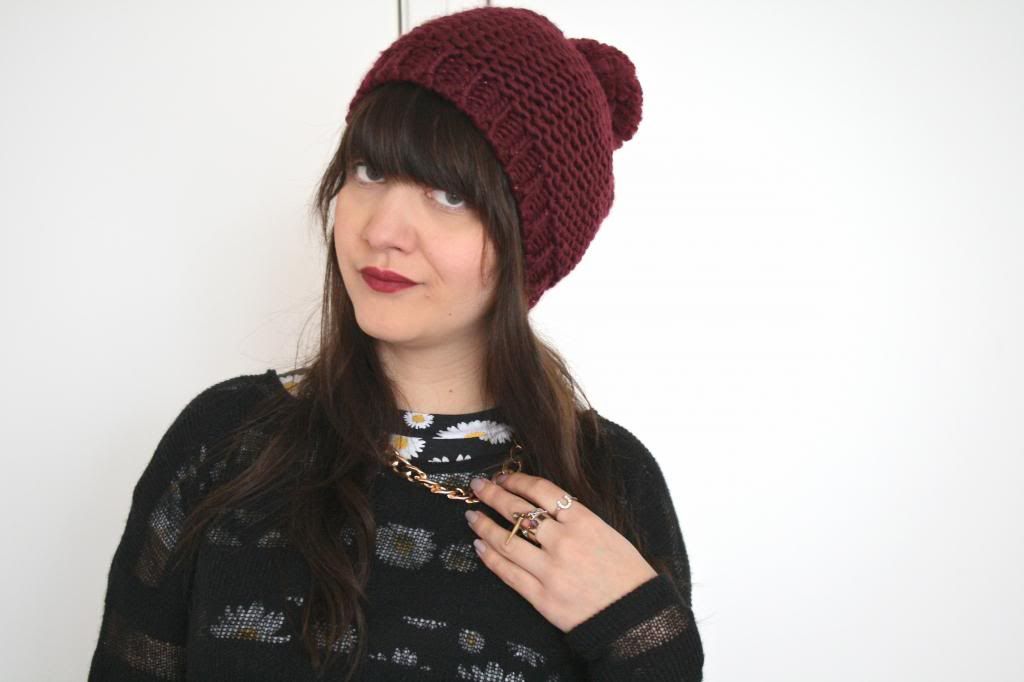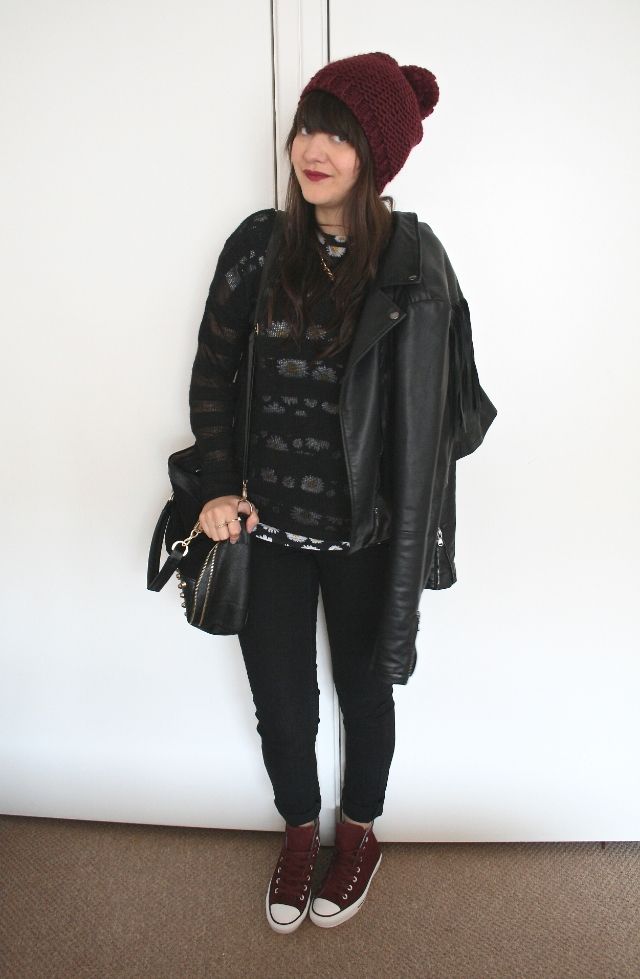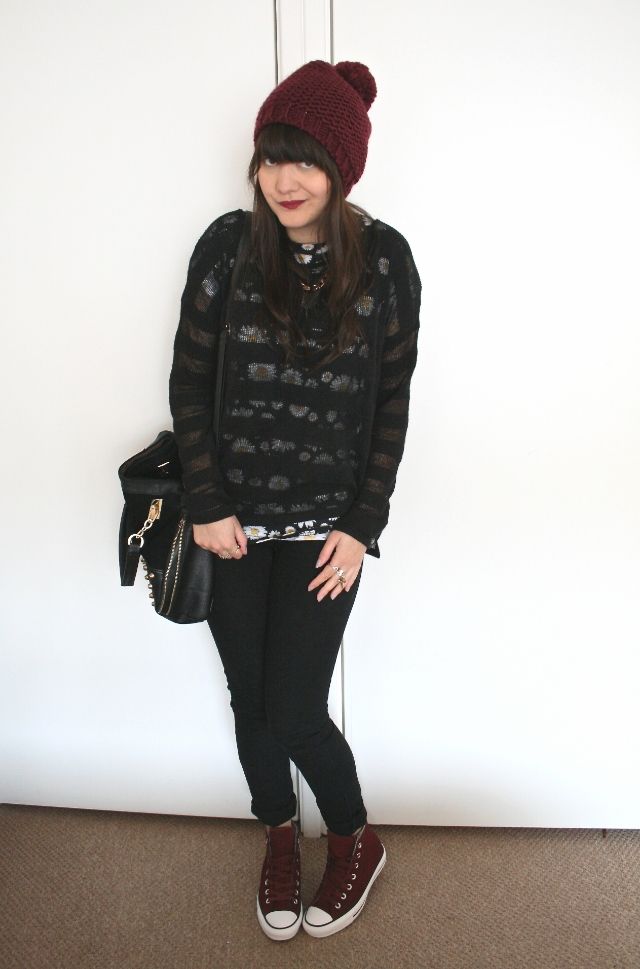 Jumper - Primark // T-shirt (underneath) Primark // Jacket - Primark // Jeans - Primark // Bag - eBay // Necklace - Claires Accessories // Hat - Primark Converse - c/o John Lewis *
I love this bobble hat, especially as it matches my new converse but does my head look a funny shape in it? Oh well I'll continue wearing it anyway. This sheer jumper from Primark is so cute, I love wearing a cute t-shirt or collared shirt underneath. These jeans are also the best jeans I've ever had, they're the perfect fit and so comfortable and they were £9 from my beloved Primark. I really love this outfit the maroon accents and cute daisy print really bring it to life and I can not express my love for my new Converse enough. They are gorgeous and comfty and warm and snuggly and pretty and cute..... Hope you like this outfit and if you're wanting some pretty new Converse then check out the little selection on the
John Lewis
website.
Thanks
x