I've been wanting an asymmetric hem skirt for a while now so was very pleased to be sent this little blue and white number from FrontRowShop. It ticks all the boxes for me as it feels well made and is quality material as well as being on trend. I love the double colour look and it looks great with black tights which is a must for me. Loving me a bit of bling, I always get so many compliments when I wear this necklace. I've busted out my bargain winter coat from last year, which cost me a fiver in Primark (why thank you) and of course my favourite Zara bag. I wore this outfit when we went out for the Boys birthday meal a couple of weeks ago and I love it although I may have to go and get a white version of this t-shirt so its a little less of a black ensemble!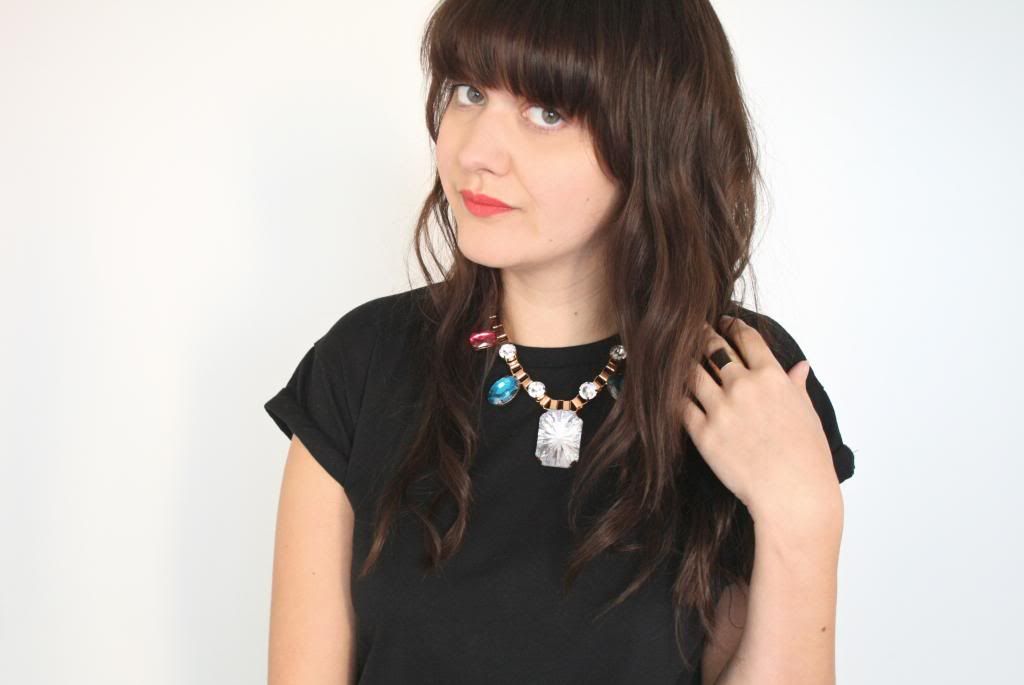 I really can't believe how quick the weeks are now going although I'm definitely looking forward to the run up to Christmas. We're going to Winter Wonderland tomorrow and checking out the Magical ice kingdom thats there so I'm getting a bit excited! We're also heading to a Pixies gig with my Dad and Brother so tomorrows going to be awesome!!!
Hope you liked this outfit, as ever do let me know.
Thanks
x