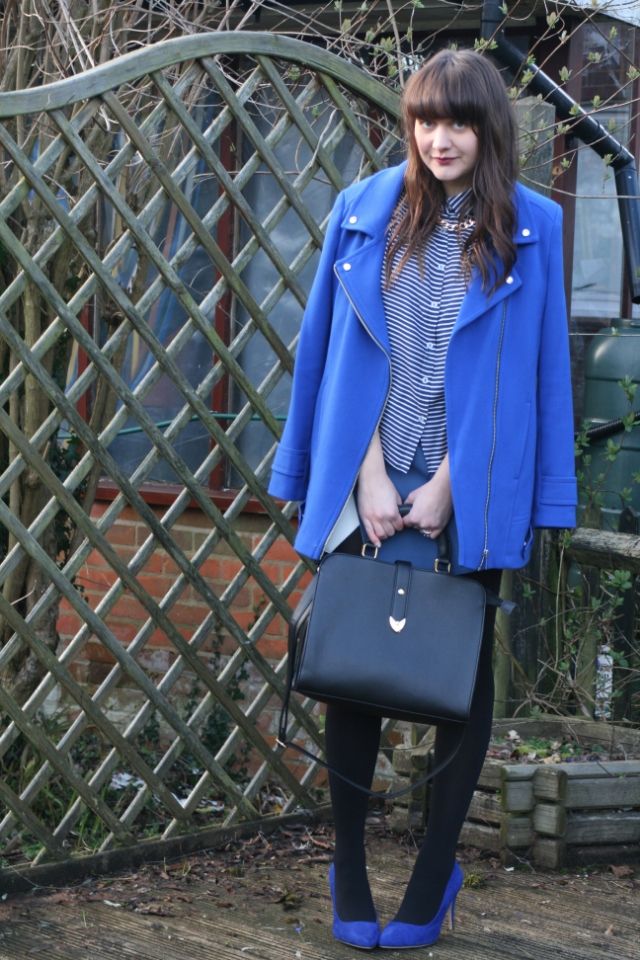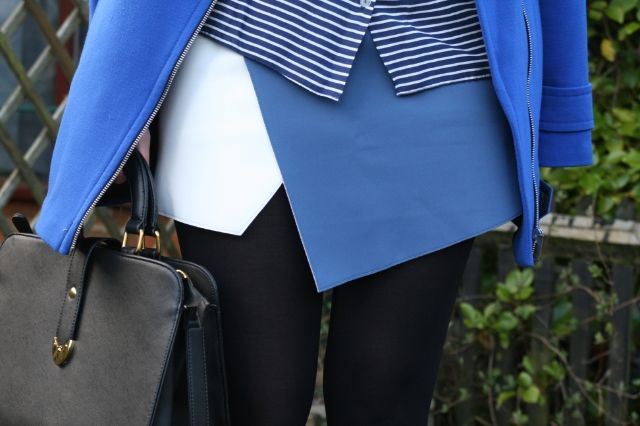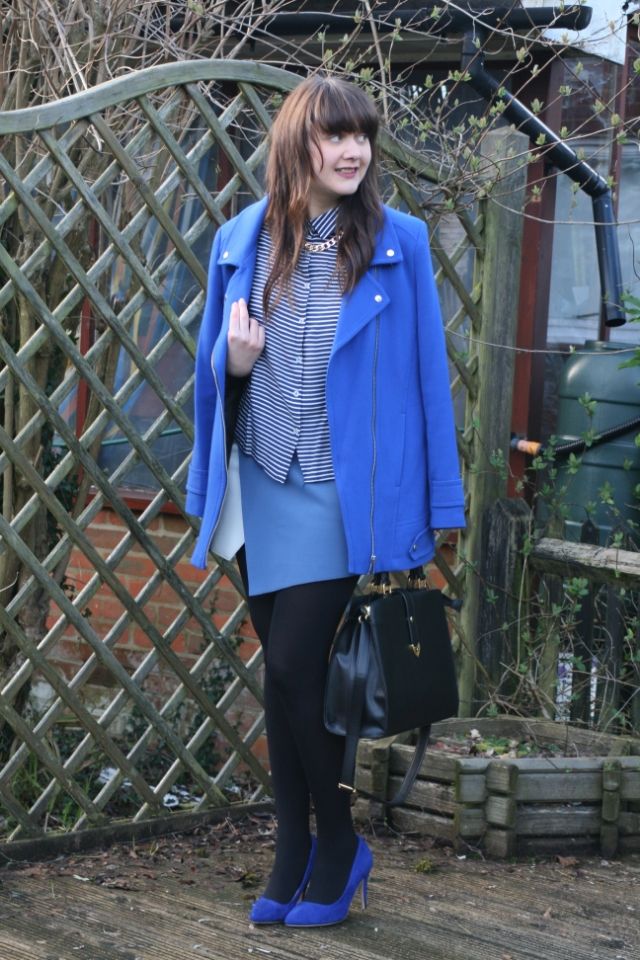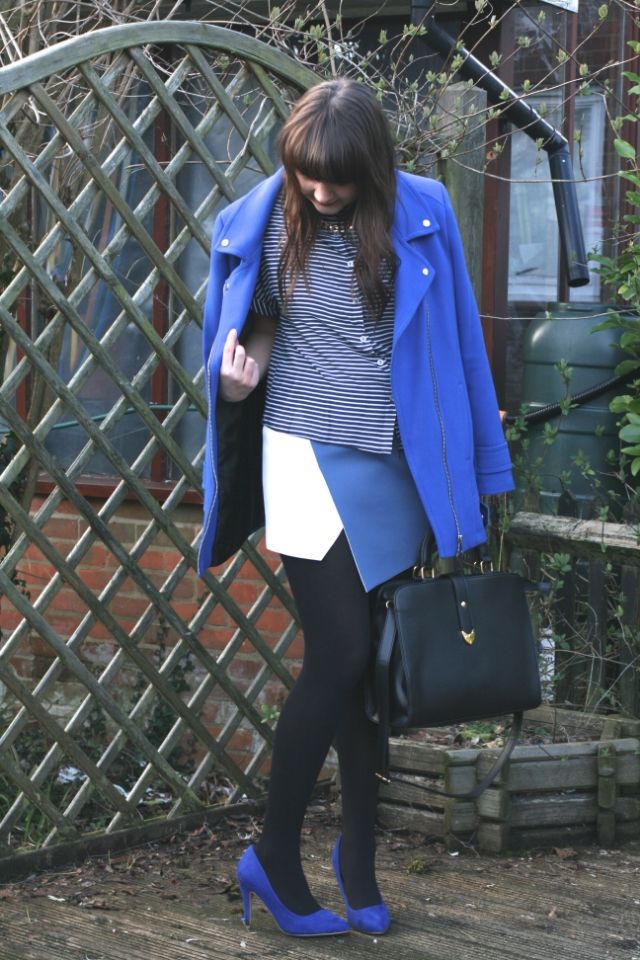 Coat - Tesco // Shirt - Primark // Skirt - c/o FrontRowShop * // Shoes - Dorothy Perkins // Bag - Asos // Necklace - Claires Accessories
Its my birthday today and guess what I'm doing right now.....? I'm currently at a staff meeting, oh the joys. Luckily its a senior staff meeting which we tend to do with food involved so at least eating even though the topic of convo is work related. I haven't been home yet so card and presents haven't been opened yet so I can't even tell you what I've got but I'm sure if you follow me on Instagram you'll see a picture or two over the next few days.
I never thought I could wear so many variations of one colour in an outfit but I love this look! I'm besotted with cobalt blue still and wear my coat and shoes together at any appropriate opportunity and this skirt is just adorable. Excuse the bad facial expressions in these pictures it was cold!
If you like this outfit or any of my others I would really appreciate a cheeky nomination in the company style blogger awards, just click on the badge in my sidebar and vote for me, muchos love!!
Thanks
x
twitter //
bloglovin
//
Instagram