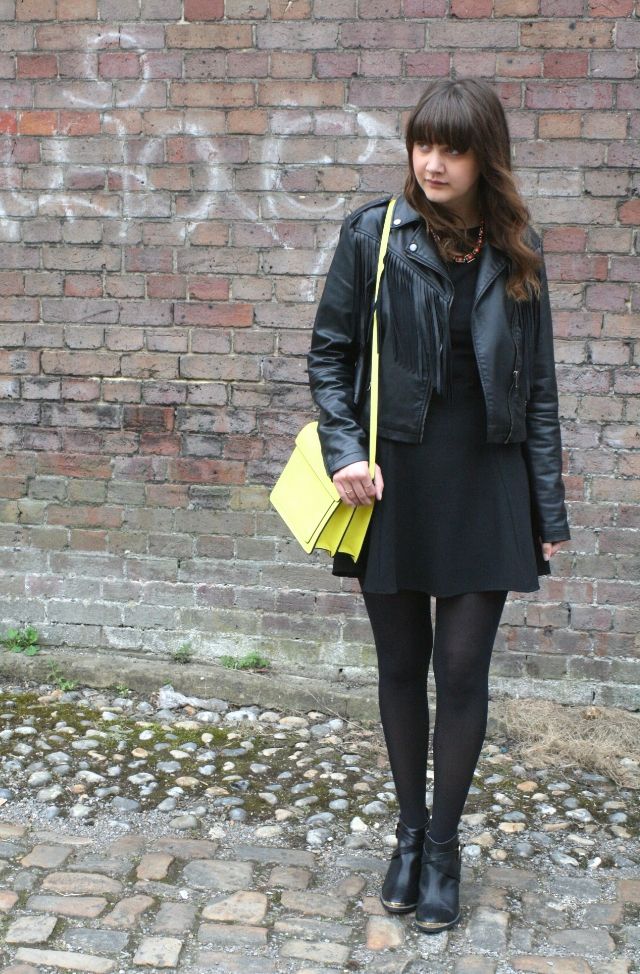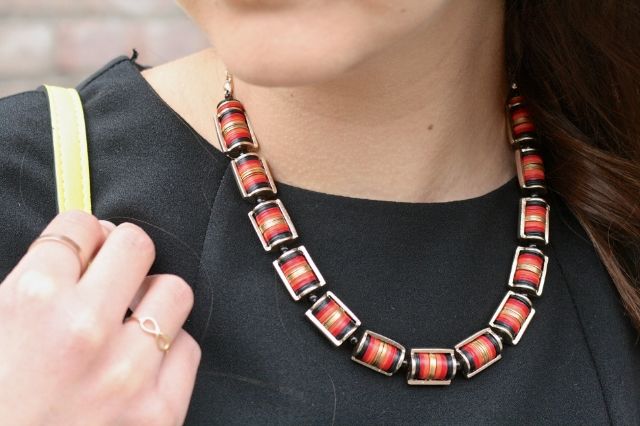 Dress - Primark // Boots - Matalan // Bag - Zara // Necklace - New Look // Jacket - Primark // Rings - Asos
Quite a plain and simple outfit today but a fav nevertheless. This £13 dress from Primark is such a good fit and cute shape, they have it in white so I may have to go back and nab that one too as it makes your waist look really slim. I love this tribal looking necklace from New Look it's so detailed and has tiny thin rings making up the pattern. I wore this to a family gathering last night celebrating Easter with a yummy roast so I just chucked on my boots and go with everything leather jacket.
I didn't get any Easter eggs this year but only because I said I didn't want any, what with being on the 'don't get any bigger' wedding diet. Its so nice to have a long weekend off work although I'm supposed to be doing some uni work... not on Easter Sunday though.. right?
Happy Easter readers
Thanks