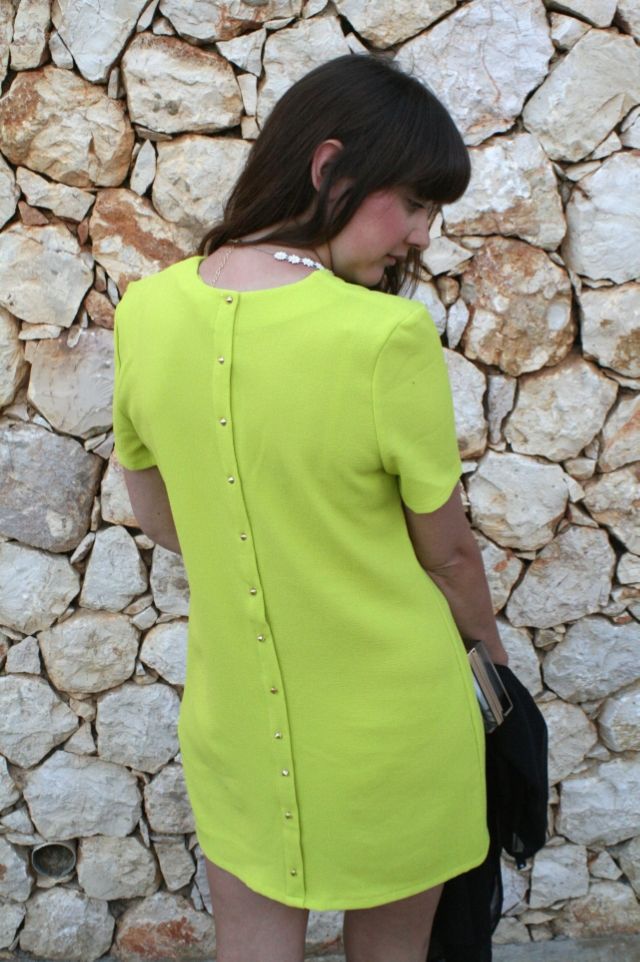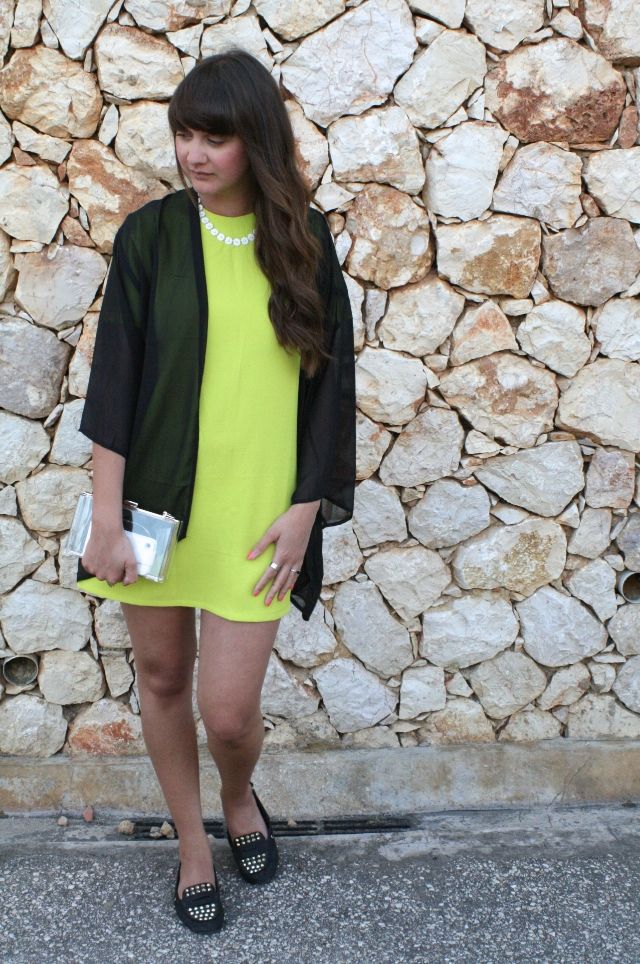 Dress - Cameo Rose at New Look // Necklace - River Island // Kimono - H&M // Shoes - River Island (old) // Clutch - eBay
There is something disgusting yet amazing about the colour of this dress... But I love it and it looks great with a tan! I think a shift dress is the most flattering dress ever, it skims over holiday food babies and the studded back gives it a cute twist. You can always jazz up a simple shift dress with a fab necklace too. I've opted for a cute daisy chain necklace, which I love except it doesn't lay nicely on the neckline and my hair gets caught in it constantly. You'll be seeing this black kimono cover up a lot as it was my holiday jacket for the week. It literally goes with everything in the world... ever.
The boy wanted in on this outfit post malarky as he was feeling rather proud of this holiday outfit. We did nearly fall out over the fact that he needed to roll up the chinos in order to look 'cool' but he did eventually listen (having previously walked out the shop) and he loved it in the end. Kylie - 1 the boy - O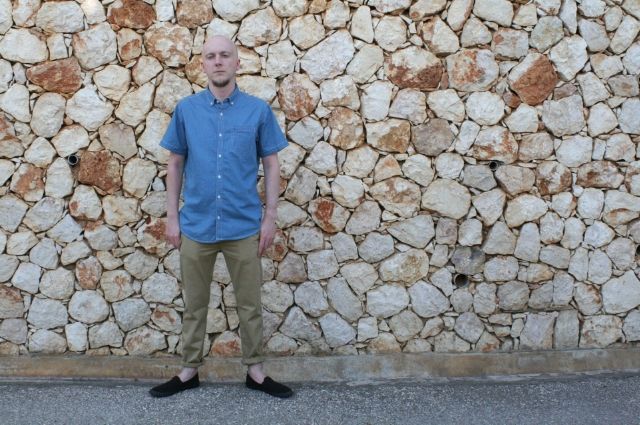 All clothes from Primark
Hope you liked our outfits, let us know below.
Thanks
x