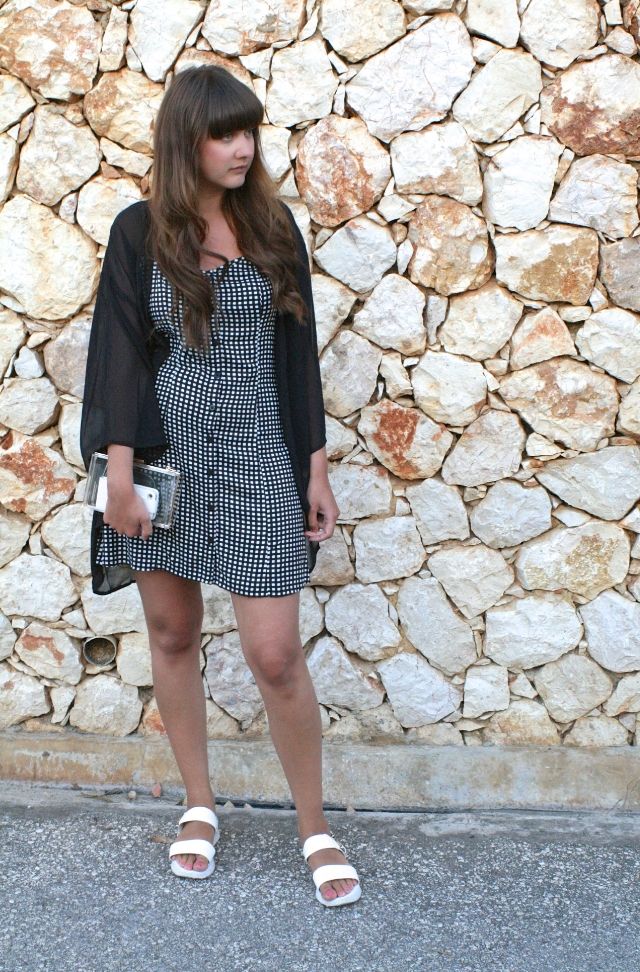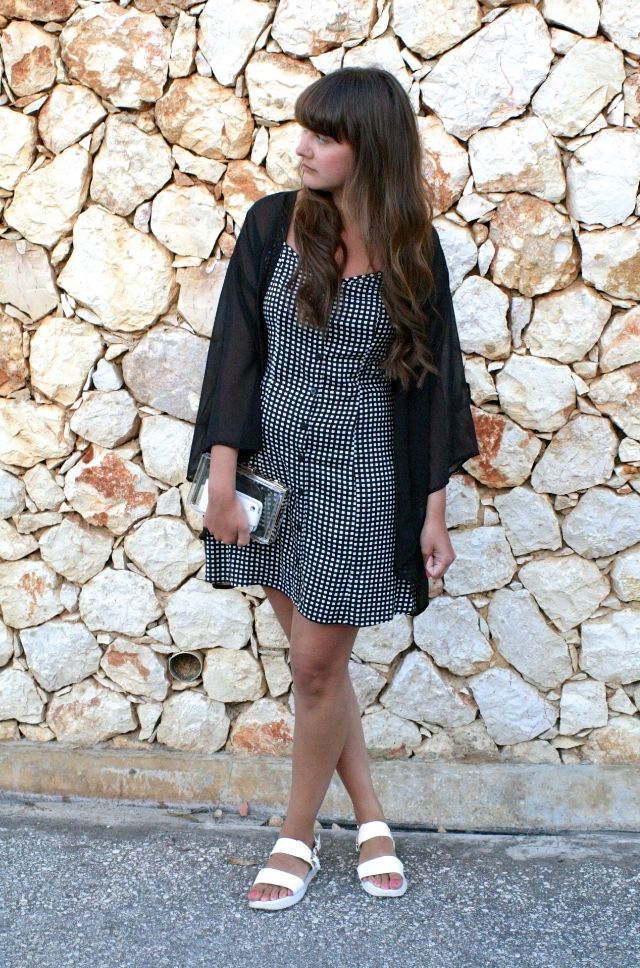 Dress - H&M // Kimono - H&M // Sandals - Primark // Box clutch- eBay
This is my last holiday outfit post and is something I wore to our last meal out in Portugal. Yep it's that kimono again (I said it goes with everything, go and get one, now). I love this checked buttoned down sun dress from H&M but these photos make it look really frumpy... its not... its very cute and looks quite 90s. I feel a bit Rachel Green/Monica Gellar in it, which is a good thing right? I had a lovely 'too much sweat/too much suncream' spot on my chin in these pictures hence the epic head turn in the close up picture, ha!
I guess I'll have to go back to English weather outfit posts now, hope you've enjoyed seeing my holiday outfits, let me know your favourite in the comments or on twitter/instagram.
Thanks
x