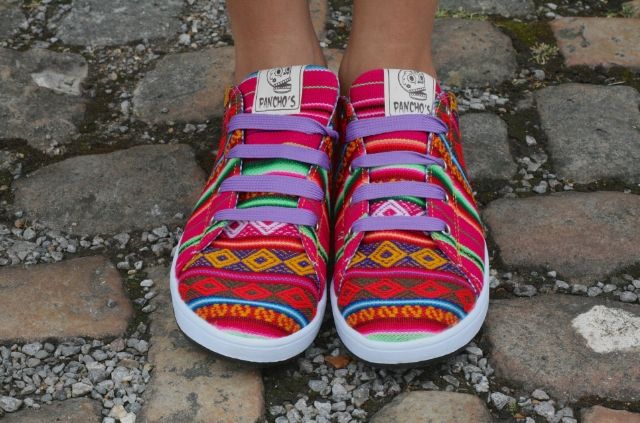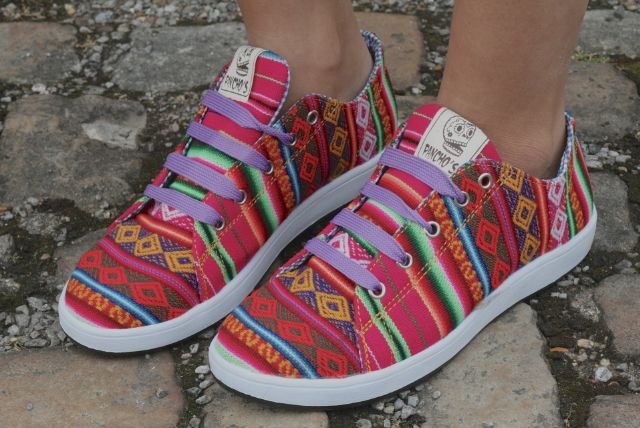 I may just have the coolest trainers ever....
Yep, check these bad boys out... not only are they gorgeous but they are a very high quality, hand crafted sneakers made from genuine Aguayo material. The pattern, the colours, the skull label, the name everything about them is amazing. The boy is incredibly jealous and wishes he was a size 5, although I'm thinking bright pink may be the wrong choice for him! They're actually a very reasonable £65 considering the quality and uniqueness of them (and these ones are on actually on sale at the moment). Go check them out
here
or equally find out more by following them on
twitter
and
instagram
.
Yep I've also got 'that' New Look white backpack... I know I know everyone has it but its so nice! I've just realised that I'm not actually wearing it on my back in any of the pictures, but I have actually used it loads (on my back and everything) since purchasing it. Hope you like this outfit as much as me, I"m rocking the sports luxe trend to the max!
Thanks
x