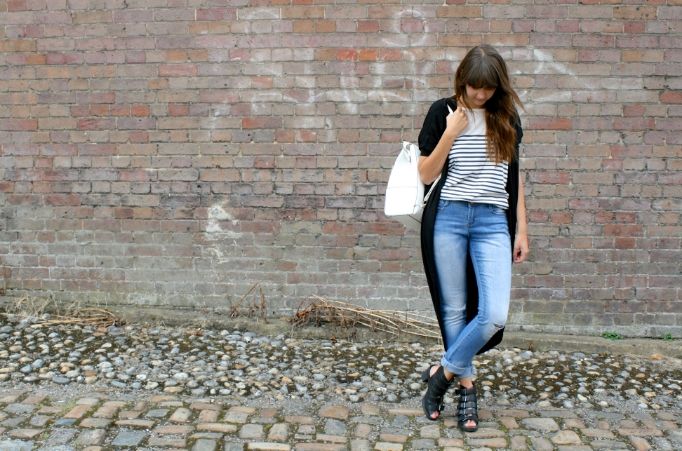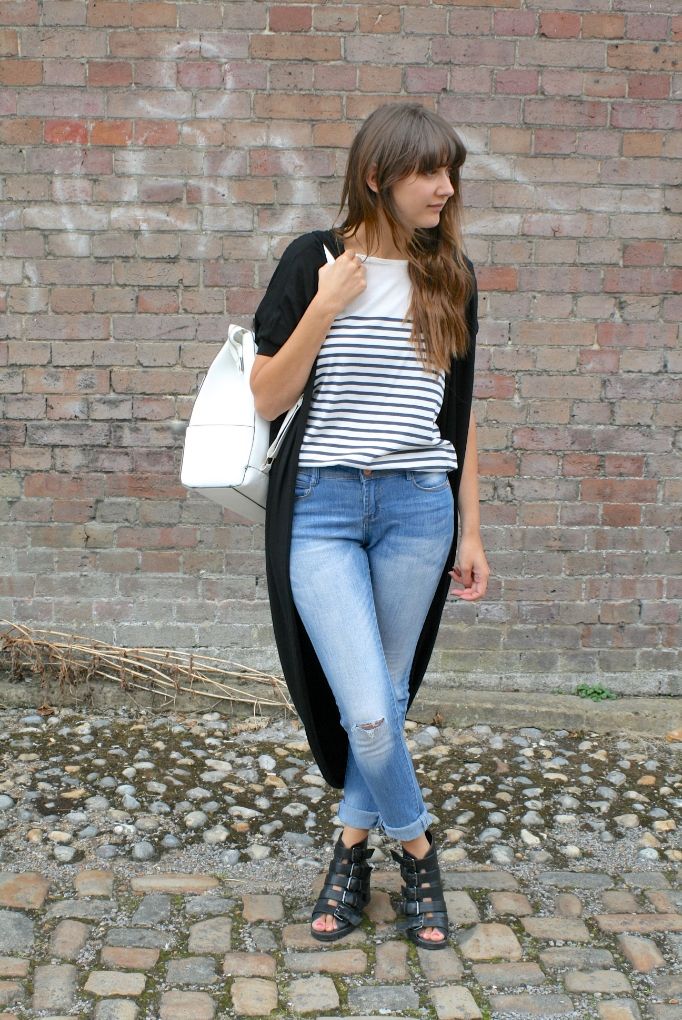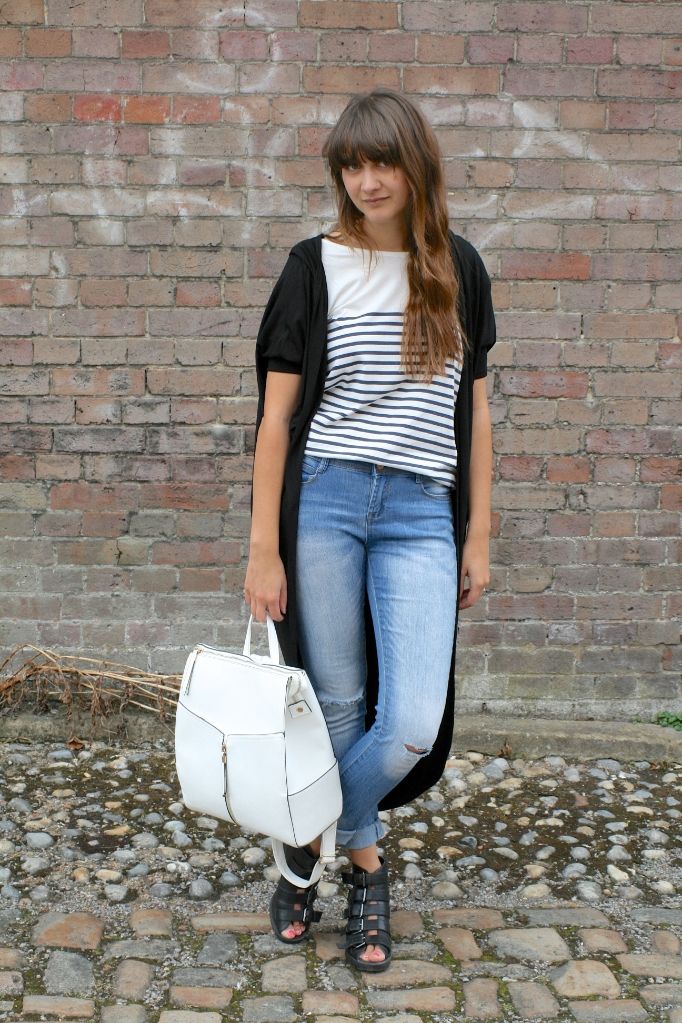 Cardigan - Wearall // Top - Primark // Jeans - Primark // Shoes - Matalan // Bag - New Look via asos
This outfit got a lot of love when I posted a mirror selfie on my Instagram page last weekend, so I hope this blog post will get the same reaction. I definitely need to get myself some more breton inspired tops. They look so smart with everything, you soooo can't go wrong with a good stripy garment. Jeans have to be the one thing I hate shopping for but Primark have been my saviour recently. I have this pair and a black pair that I wear constantly and you know what for £10 they're pretty darn good... in fact I would say the best jeans I've ever had. They fit me perfectly and look really flattering. Obviously every girl is different but I strongly recommend trying them out if your struggling to find the perfect jean. *FYI - I added the holes on the knees myself*.
Do comment and let me know you thoughts on this outfit, I love reading them.