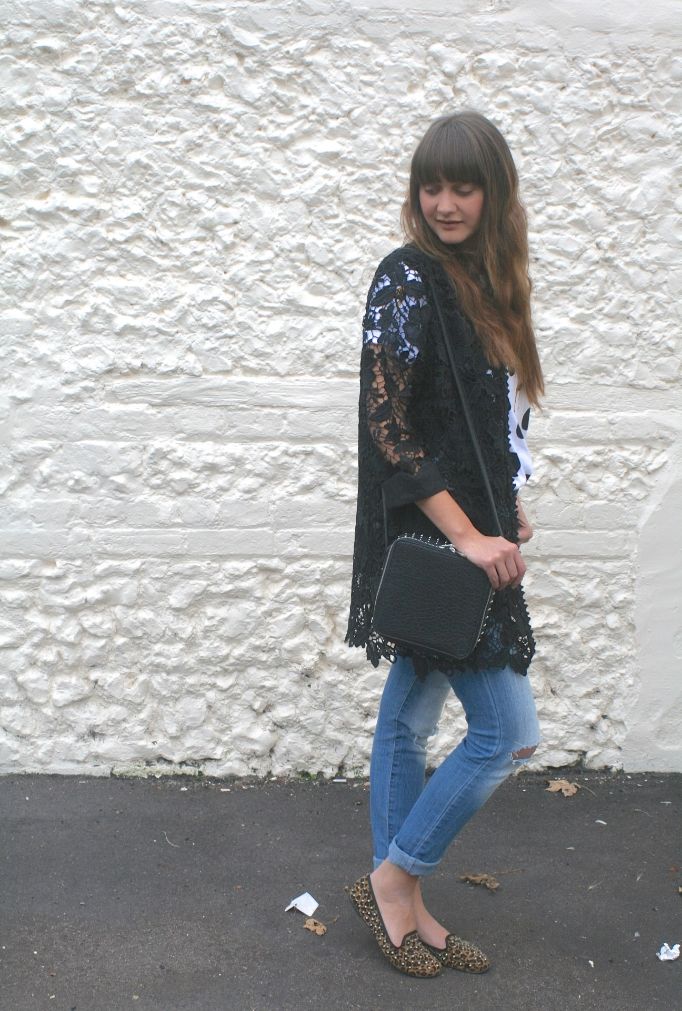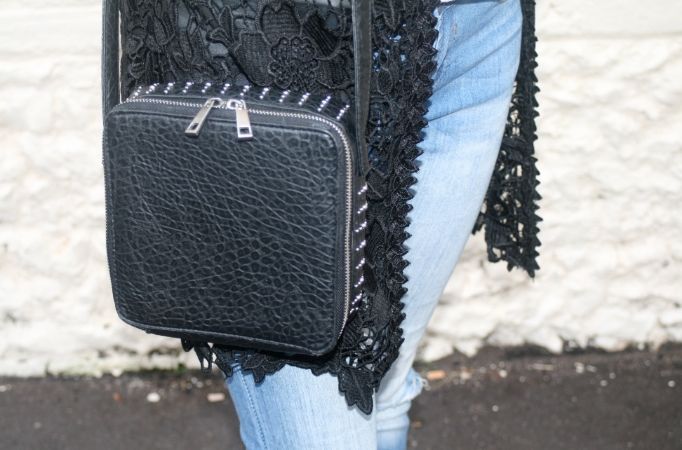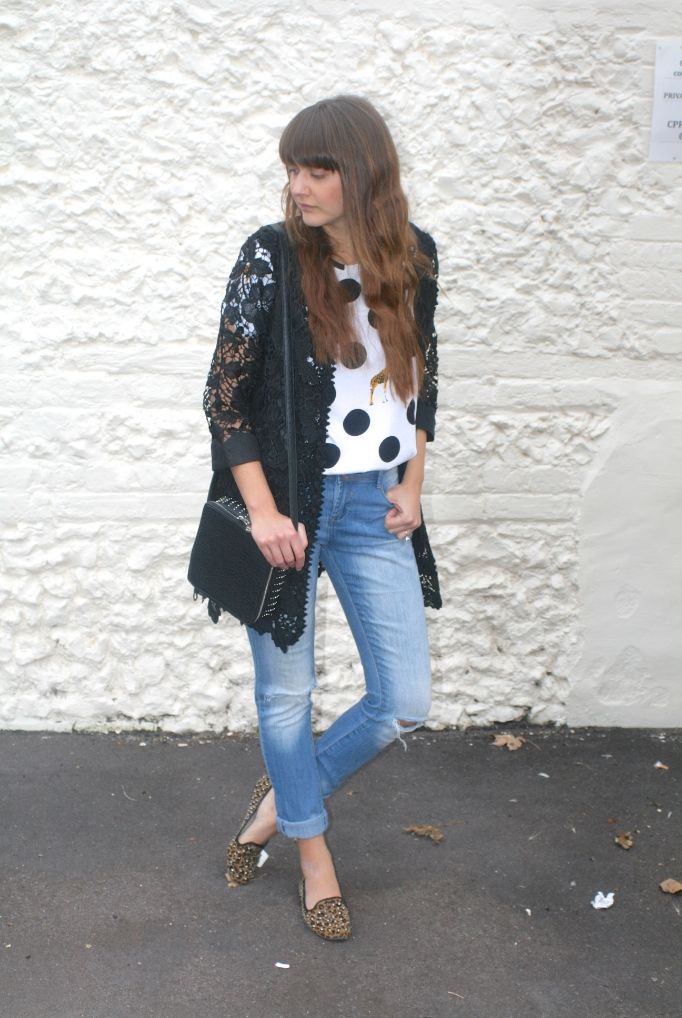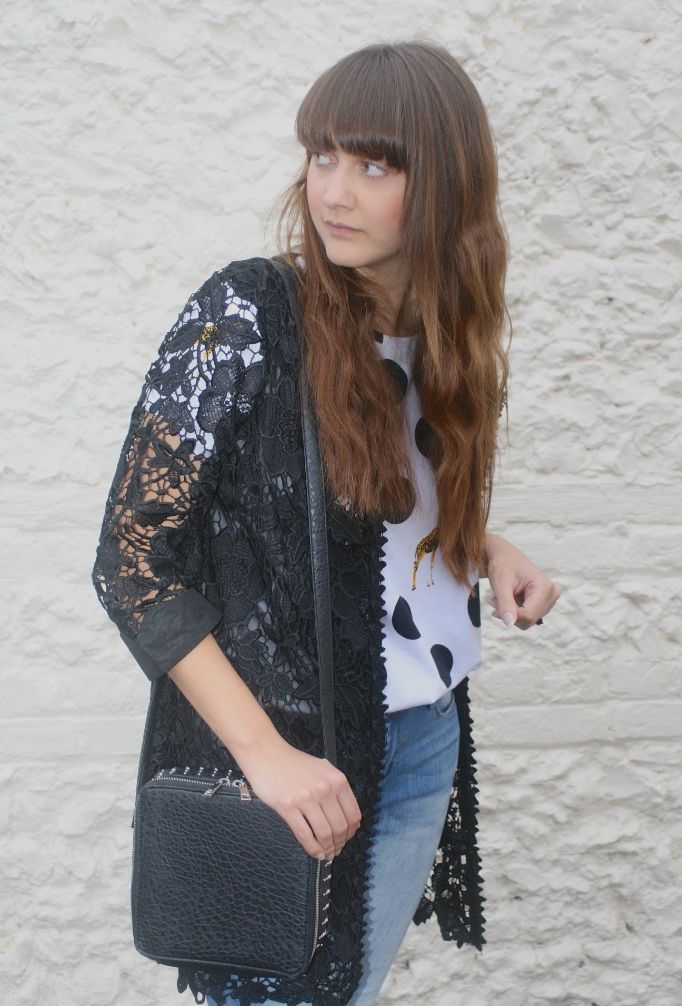 Jacket - c/o Quiz * // Tshirt - Asos (old) // Jeans - Primark // Shoes - Topshop (old) // Bag - Primark
Hello again, I think Autumn is definitely upon us now, it is certainly feeling colder and I think the scarfs and winter hats will need to come out very soon. Lukily the last week has been fairly mild so I was able to style up this gorgeous lace jacket without it being hidden by a coat. I love this jacket, its such a great length and considering I'm not really keen on black lace on clothing I think this is going to become a firm favourite. Also loving this cute little square bag from Primark. again its a fab size although the shape does mean my long purse doesn't actually fit in it! These leopard print Topshop slipper shoes are so old and practically falling apart but I can't bare to part with them, we all have a pair of shoes like that right?
Now were into October, the boy and I are officially getting married next month! So surreal... everyone keeps asking if we're getting nervous but it still doesn't feel like its going to happen, even though it really has to now. People also assume that we're going to be all stressed out and crazed but I haven't had any part of it seem overly stressful... so far! The guest list was the only minor difficult part but really not that bad. I expect the next 4 weeks will be crazy and certainly the week leading up to the big day will be manic and neve wracking but the whole experience seems to have been fairly plain sailing compared to others, lets hope it stays that way. Would love to here your wedding issues, worries, stresses, comment below!
Thanks
x