when skinnies came into fashion I was like 'noooo way' and now thats all I ever wear... wide legs, boot cuts and flares seem to be making an appearance again and i'm yet to fully commit but i fell in love with these wide leg sporty trousers when i saw a couple of bloggers wearing them on instagram. I luckily found them in the sale for £9.99 so thought i'd give them ago. I love the shape they create due to the length and how they hang. They are really long so only heels will do or i'd be face down, tripping over all night. I wore this out recently to a gig and the husband commented that it was quite a different look for me but he did approve.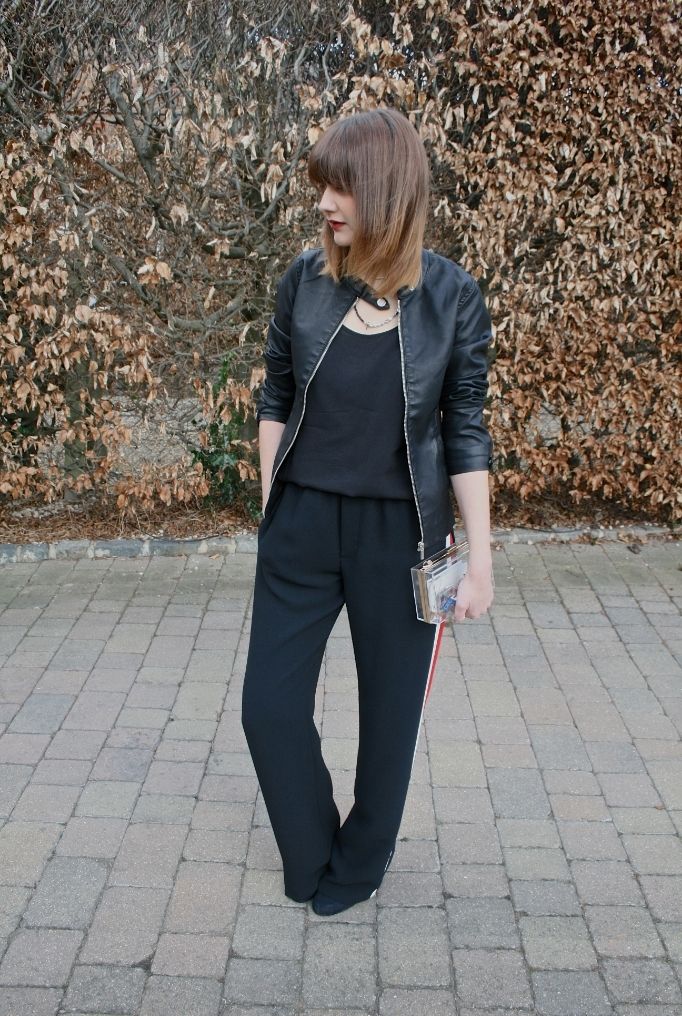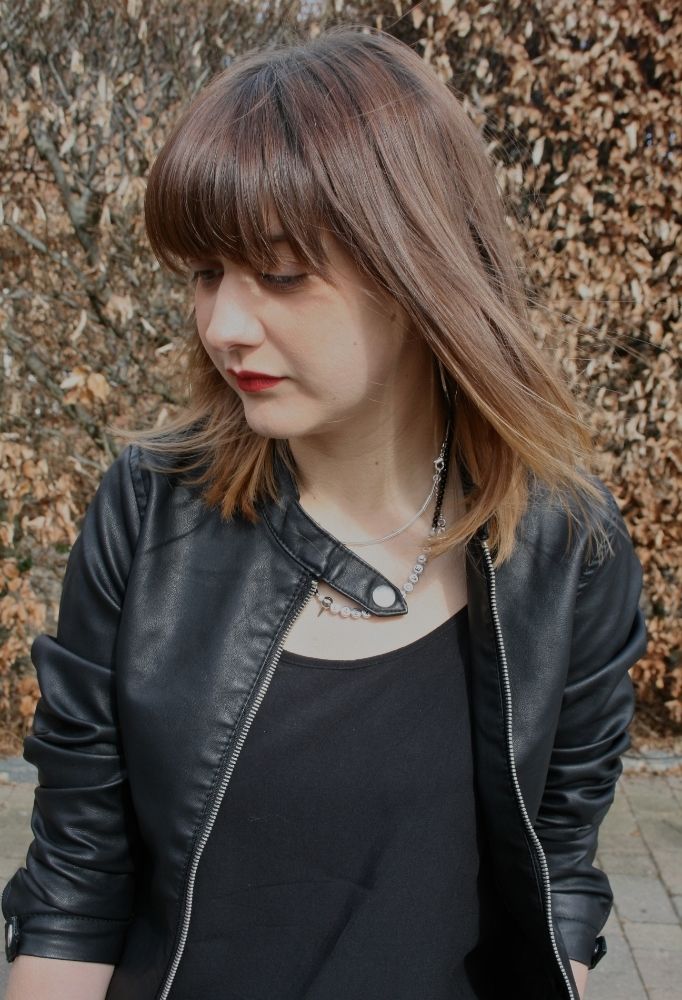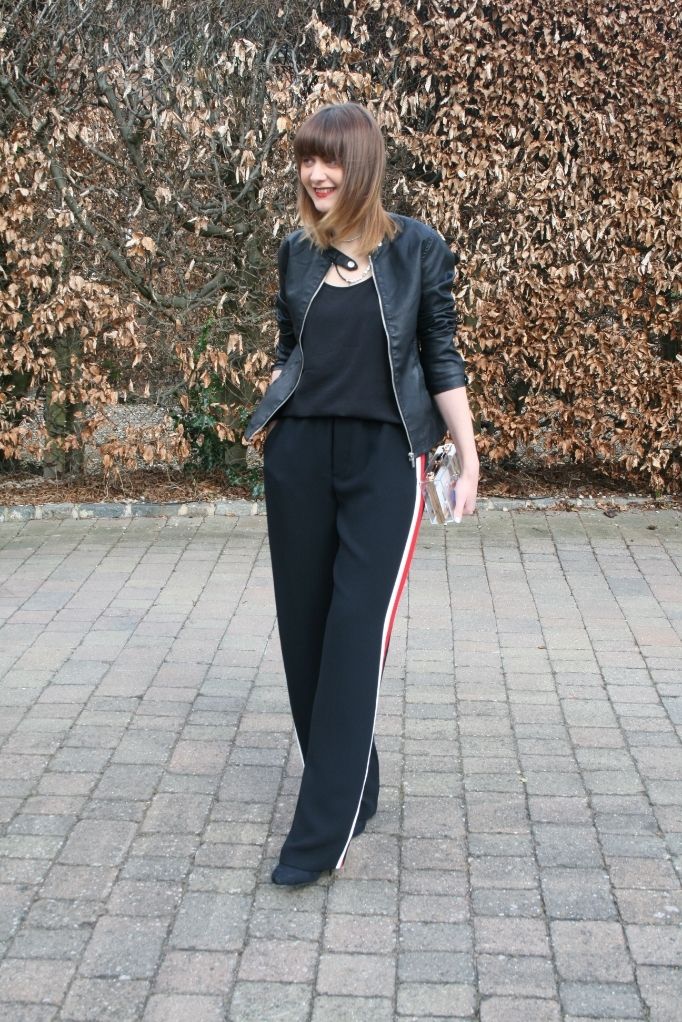 jacket - asos // vest - new look // trousers - zara // bag - eBay // necklace - c/o mink & stone *
check out my amazing custom made 'lazytolovely' necklace designed by yours truly. the lovelies behind mink & stone allowed me to design my very own necklace and then only went ahead and made it for me didn't they? i designed this long rope necklace (i doubled it up for this outfit) by making an account via
mink & stone
and then proceeded to design a couple of necklaces using the variety of beads and designs they have available. its very exciting designing you own piece and the fact that i could make a custom designed necklace relating to this blog was even more special. i absolutely love it, thank you mink & stone. go and make your own necklace or bracelet too.
Thanks
x