Hello readers, hope everyone's had a great week I'm feeling good after literally just finishing my last assignment for Uni this year (And it doesn't even have to be handed in yet, go me). Now looking forward to a Summer English summer of relaxing (when I'm not at work), blogging and lots of shopping until the dreaded third year in September.
So its outfit of the week time again!! I'm not even sure I'll still be able to fit into this dress after the weekend of eating me and Luke have had. It all started off with fish finger sandwiches for Saturday lunchtime (quite possibly my favourite thing!). Followed by all you can eat Chinese buffet in the evening with my Moomin Mumma and Step Dad. Then onto Sunday pub lunch with the Father and we're currently waiting to be picked up by Lukes parents for an evening at Frankie and Benny's, phew! So it looks like I'm eating dry rice cakes for the next month.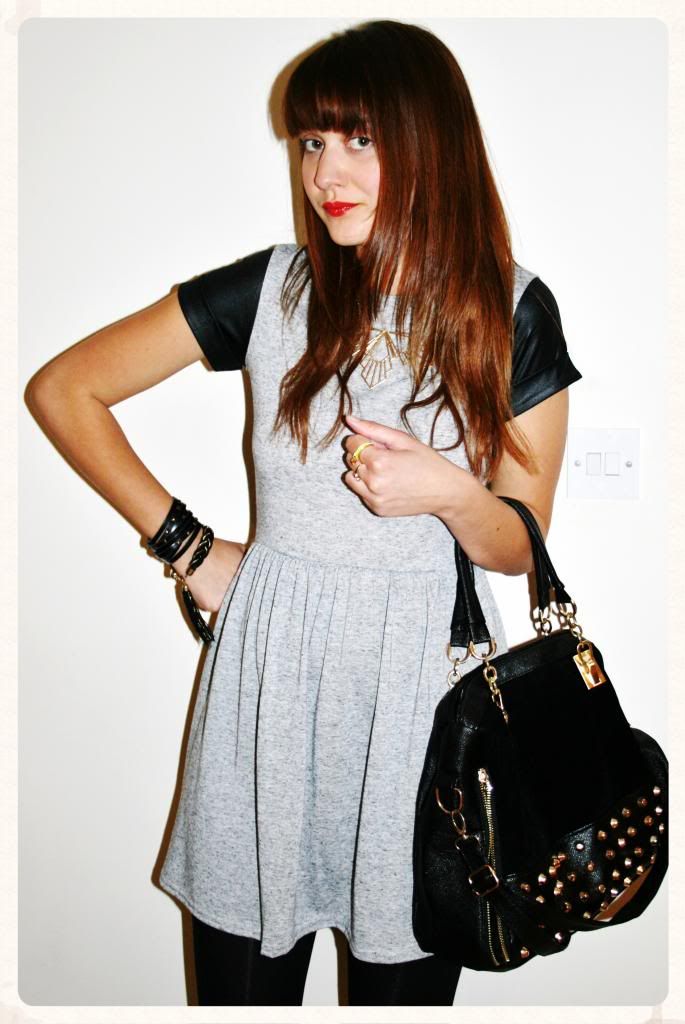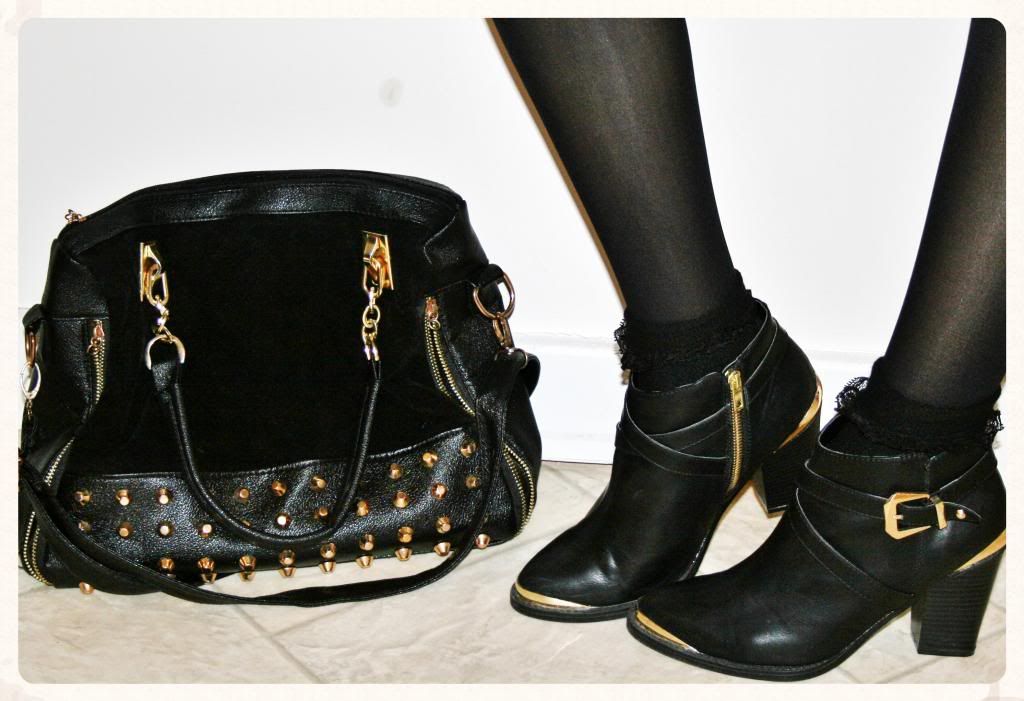 Dress -
Shelikes
/ Necklace - Primark / Boots - Matalan / Bag - eBay / Jewellery - selection from ASOS/Prmark/H&M
This particular outfit I wore to the pub lunch with my Dad. I know pretty much everyone has one of these dresses or something very similar but it is cute and a snip of a price at £15 from
Shelikes
. I teamed it with lots of gold accents and studs cos that's just how I roll. I'm still not brave enough for bare legs so I stuck with my faithful black opaques, although I did add some cheeky little frilly ankle socks!
Hope you like
Thanks
x