Hi all, hope everyone is fine and dandy? I'm currently pleased as punch due to the elusive sunshine being back in my life (albeit briefly) and am sat on my roof terrace sunning myself as I type, ahhhhh bliss.
I've been quite the busy bee this weekend eating out, partying till 4am and gearing up for a scrummy BBQ this afternoon, a some what excellent weekend you might say.
Now attending all these festivities means I could partake in my favourite sport, outfit planning and true to form the clothes I intended to wear (see previous posts
here
and
here
) didn't happen and I completely changed my mind.
The outfit below is what I planned to wear to my cousins 30th on Saturday but chickened out of wearing the crop top (am I too old for such clothing?) Instead I teamed the gorgeous aztec midi skirt with a tucked in black boyfriend tee, statement necklace and neon bag. I really do love the matching midi skirt and crop top look and felt really good in it but the term 'crop top' fills me with dread and memories of dancing to the spice girls at 13, toooooo many years ago. This set from
Shelikes
is a gorgeous print, very slimming and very cheap, yay! The skirt I will wear constantly but I'm not sure I can fully commit to a crop top. I might try it under a pinafore dress or something. I love a blazer so this pale pink one goes perfectly with the colours in the aztec print and tan and gold accessories where an absolute must for this ensemble.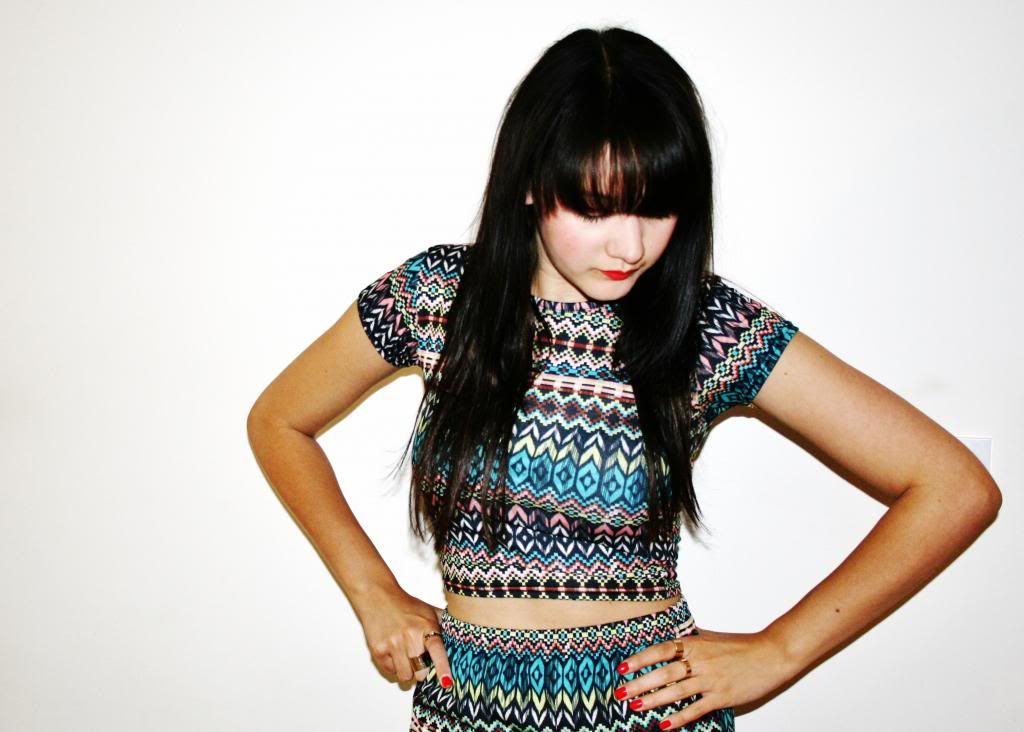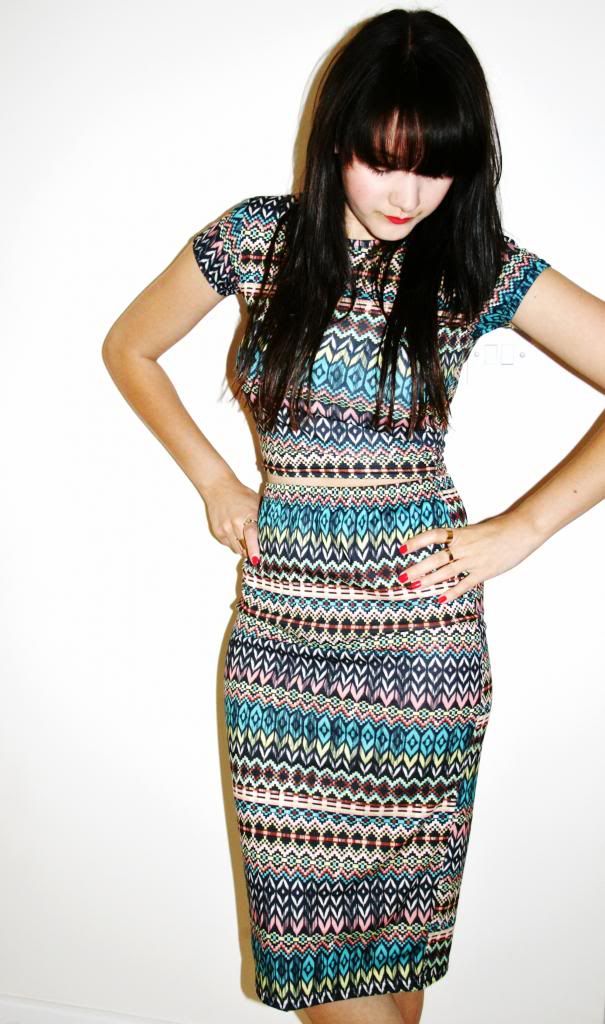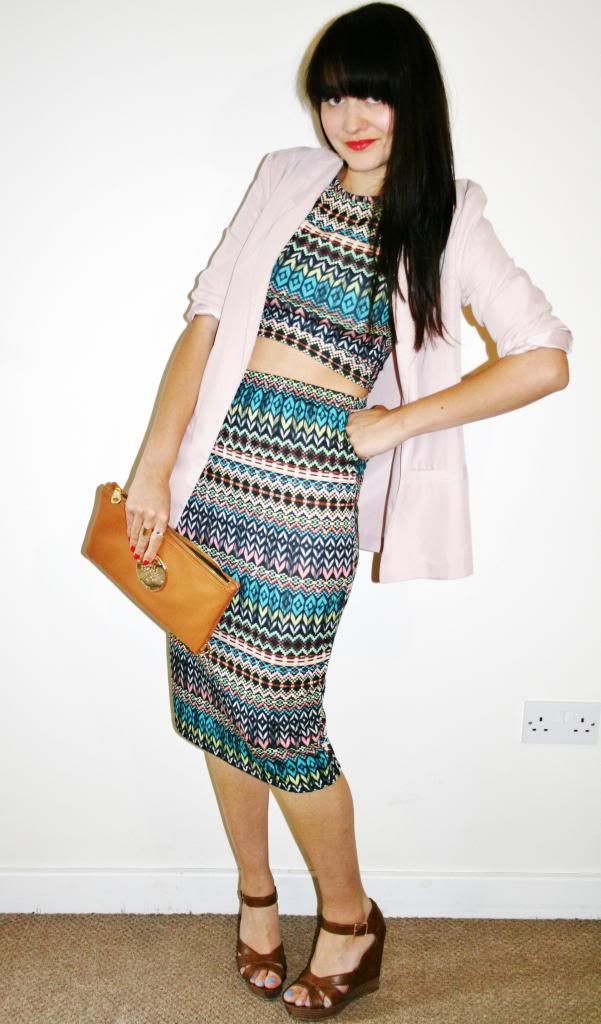 I'm definitely a massive fan of the midi length dresses and skirts, its such a flattering length and there are so many amazing prints and designs in the shops and online at the moment. I hope this trend sticks around for a little lot longer.
Enjoy the sun guys
Thanks