Absolutely gutted that my week off is now at an end and I face the prospect of work tomorrow morning! I have nothing to show for my week off (apart from shopping purchases) I was rather lazy all week, just eating, tweeting, Instagramming and being nosey in blog land. Ah well the boy and I have a week off together in November which means one thing..... Christmas shopping time! We like to blitz the gift buying in one or two shopping trips, and due to a small leak in the flat we threw away some of the xmas decs so it'll be fun buying new ones.... anyway lets not get carried away with crimbo just yet.
My outfit of the week today is one I wore to slob around the house in and by slob I definitely mean slob. It was one of those days where you literally do nothing, to the point of feeling guilty for not having been outside at all day long. On this day I did indeed fail to venture out of the flat so in fact the shoes and bag you see in these pictures are unnecessary accessories (but what I would have worn had I chosen to open the front door).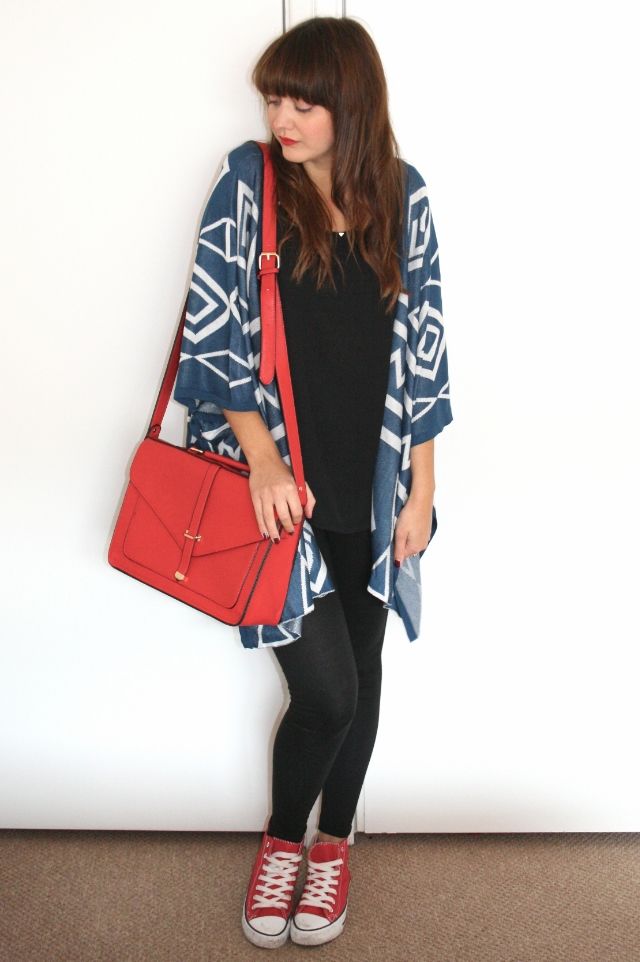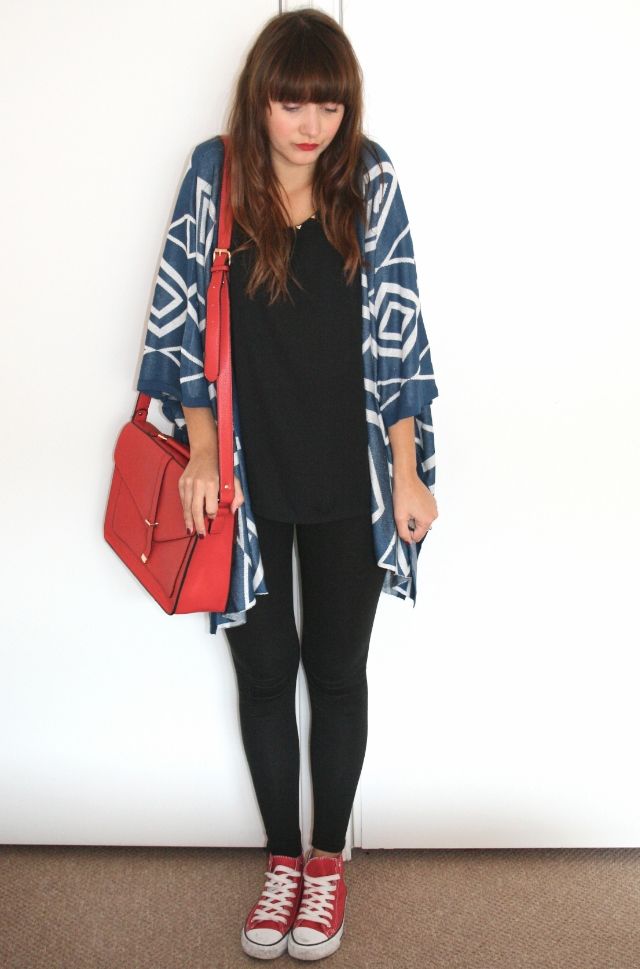 I love this comfy kimono, its in a cardigan material (if you know what I mean) so it seems more cosy then the general chiffon kimonos. It was an absolute bargain and I just know I'll be throwing it on loads when hanging around the flat and it'll be a perfect cover up in the spring. I can't get enough of my red satchel at the moment, I've been using it loads especially now I'm wearing my comfty red hi-tops again instead of sandals. Although its quite a casual outfit its actually been one of my favourite to photograph and show you guys so I hope you like it too.
P.S. Don't forget to enter my 1000 follower give-away to be in with a chance of winning a massive prize of
£40 Topshop vouchers
(who doesn't want that, huh)?