Can I just say before you start reading I really dislike these pictures, my nose looks fat, my legs look stumpy and I look grumpy as hell..... rant over... we carry on.
The lovely people at
FrontRowShop
very kindly sent over this cute collared dress for me to style up and show you. Its such a gorgeous colour and I still love anything with collars, I was hoping to style it using a white belt and some white shoes but having been on various shopping trips to find said white shoes I am yet to find some that I like. I basically want some similar to the ones I'm wearing in these pictures but in white so if you come across any then feel free to tweet me the link (@lazy2lovely).
So having not found any white shoes I've had to use what I already have. I'm not 100% pleased with this outfit due to having a different idea in mind, but hey ho the dress is still cute!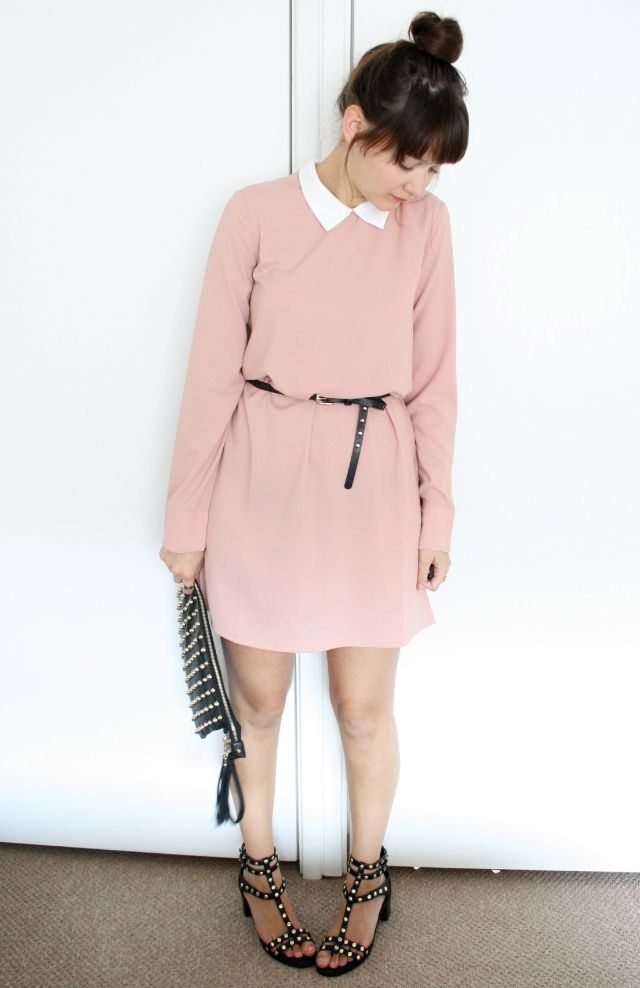 I had to clinch it in with a belt as without one its a touch to long on me (short arse alert) and just looks a bit shapeless, so the belt adds a bit of character. As the dress is quite simple I've added a lot of studded detail to perk it up a bit (but would sooooo look better if accessories were in white not black, damn).
Do you think I can get away with wearing this dress with black opaque tights and boots for the colder weather? By the way last few days to enter my 1000 follower give-away to be in with a chance of winning a massive prize of
£40 Topshop vouchers
Thanks
x