I have another celebrity style steal for you all on this fine mid week evening. This time its from IT girl and marmite fashionista (you either love her or hate her right?) Alexa Chung. She does preppy style perfectly, she always looks classy, girly and never looks trashy and showy off. Her hair is strangely perfect even though theres nothing special about it, how does she do that?
She so purdy!
I looooooved the whole pinafore trend that took place in spring/summer this year but being nearer 30 then 20 I just couldn't bring myself to get one... until I saw this o so subtle black cord number in my favourite shop, Primark. Its perfection and will be worn on many an occasion this winter with black tights and snuggly jumpers underneath...cosy!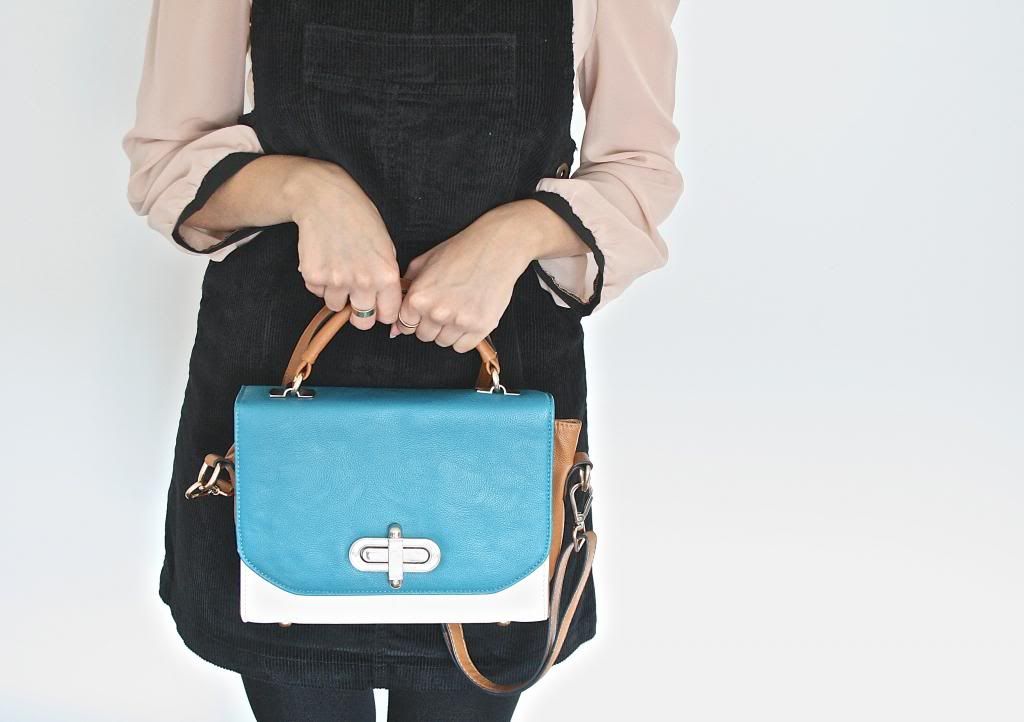 Pinafore dress - Primark // Shirt - Primark // Bag - Boohoo // Boots - Matalan
I really love this oufit and although I still feel slightly like a toddler in it I think I just about pull it off. I definitely prefer a black one to the blue denim ones and I love that practically any top will look good underneath. I definitely feel very 'Chung' like in this outfit.
Hope you like.
Thanks
x