Todays outfit of the week is something I wore last weekend clubbing.... yes I went clubbing! Its been a while since the boy and I did this kinda recreational activity and needless to say we went with people a few years younger then us. Although having said this we were the last ones
standing
dancing and we had an excellent time drinking cocktails from teapots.
If you follow me on Instagram you will remember me asking advice on what clutch to use with this outfit a yellow one or a grey one... well I went for the grey one.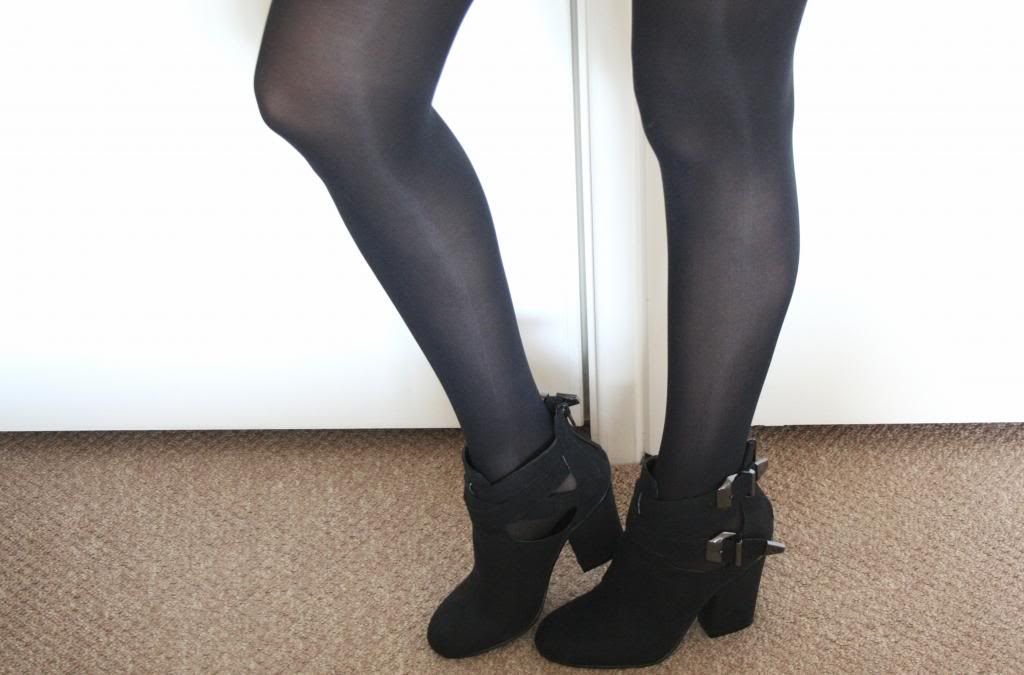 Blazer - eBay // vest - Primark // shorts - eBay // Bag - Primark // Necklace -
c/o Distressed *
// Rings - Various from H&M and Primark
I did feel rather overdressed in my black tights while all the other ladies were deck out in tiny skirts and backless dresses but I'm sorry I go for warmth and comfort nowadays, I have no one to impress. I love love love these gorgeous cut out boots from Barratts, they're a perfect height and the nice chunky heel keep me very safe through all the dancing! Check out the amazing eagle necklace too. unfortunately part of this outfit is now in the bin. The chain strap on the blue vest broke while we were in the taxi... on the way there.. so I had to tie it back on and keep the blazer on all night... not ideal! Hope you like this outfit, let me know in the comments as I love reading them all.
Thanks
x